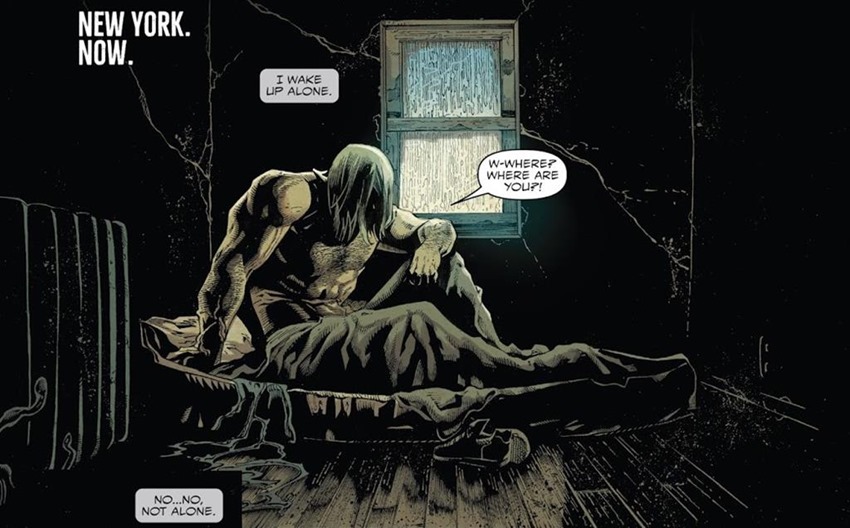 Look, you're bound to be a little bit crazy if you spend every waking moment dreaming about murdering Spider-Man, right? Eddie Brock never had an easy life, but the last decade has been brutal to the man who was once considered to be the greatest nemesis that Spider-Man ever faced. All of the power, none of the responsibility and a hankering for the brains of the guilty do not combine to form the most stable of vigilantes.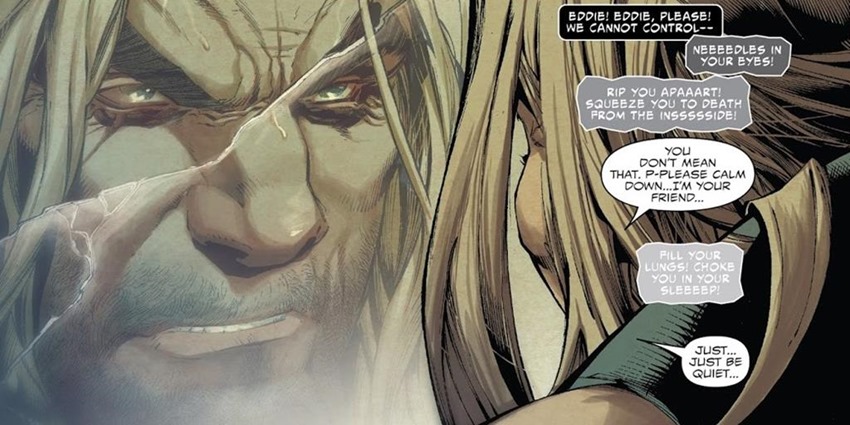 Throw in the symbiote actually ditching Brock and finding new hosts over the years who took it beyond Earth while Brock resumed his career as a protector of innocents under the guise of Anti-Venom, and the two have changed. The duo could never stay separated for long, however, and once again Eddie Brock is in the driving seat of his second skin symbiote.
Only this time, the symbiote is afraid and Brock's new life is more horrific than ever before. Spoilers below.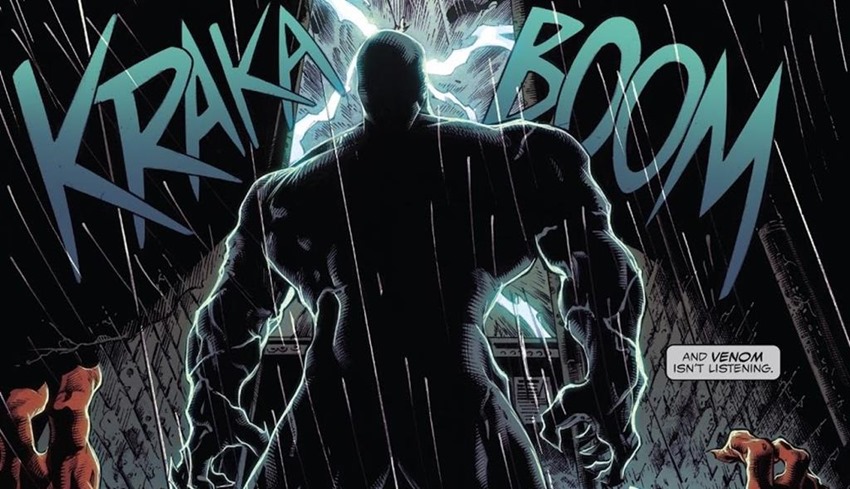 In Venom #1, Brock's new lease on life isn't without its downsides. Sure, he may be reunited with his symbiote but something has changed. His other happens to be a bit more unhinged now, a bipolar partner who fears for the safety of his host and also takes the time to regularly remind him that he's going to do horrible horrible things to Eddie.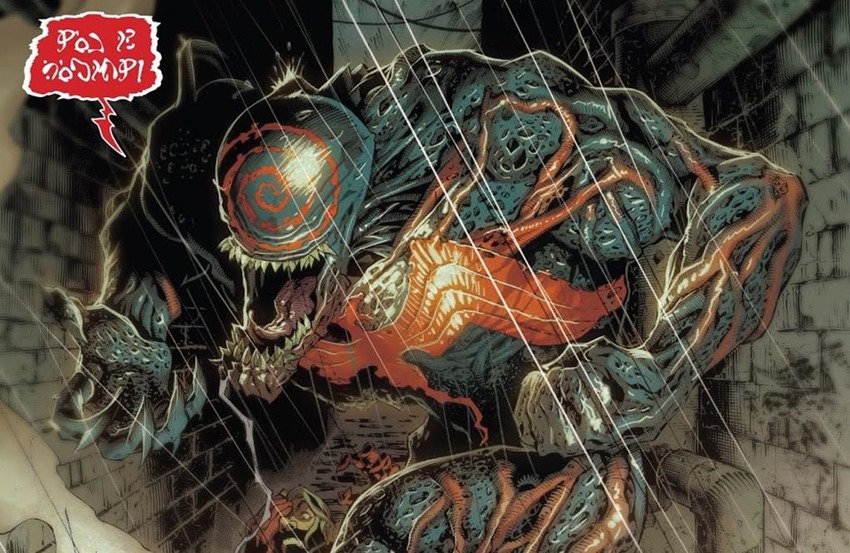 Something is clearly not right. It gets even worse when Brock realises that he's not in total control of his symbiote, who is apparently reliving past lives and routinely going…haywire.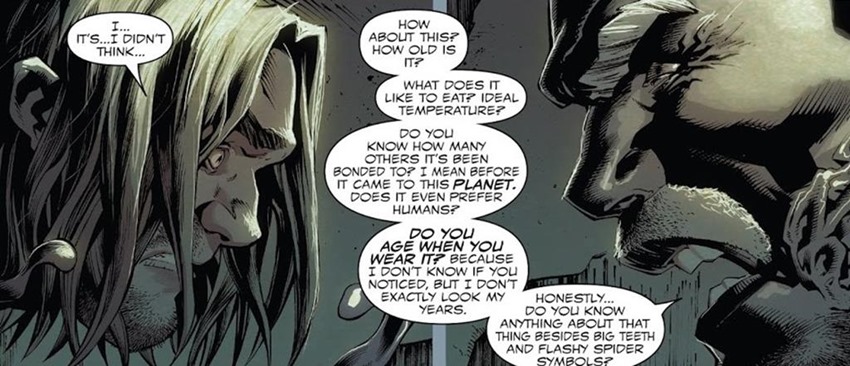 Could Brock's life get any more complex? Well yes it could, because it turns out that Earth has had symbiotes before. If you thought that Flash Thompson was the first US government super-soldier to be bonded with the alien lifeform, think again: He was merely the latest in a long line of Venomised troopers. As Brock learns, his fellow kin is on the way to a top secret SHIELD safehouse where they'll be stored for eternity as having a squad of mad symbiote-hosts shooting up New York isn't exactly good for the tourism business.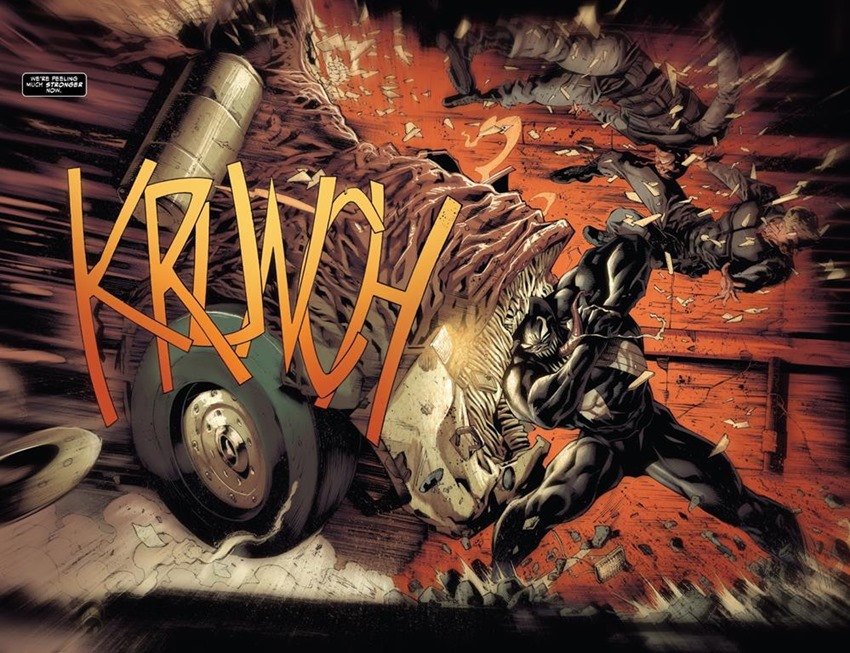 An attempt to bust them out of super-jail naturally goes awry, with Brock's symbiote cowering in fear at a new revelation: God is coming. And that's all just in the first issue, that moves at a breakneck speed thanks to the Donny Cates script which gives Brock and his partner a chilling take on his usual New York adventures. Thrown in the atmospheric art of Ryan Stegman, JP Mayer and Frank Martin, and the latest take on Venom isn't just recommended reading.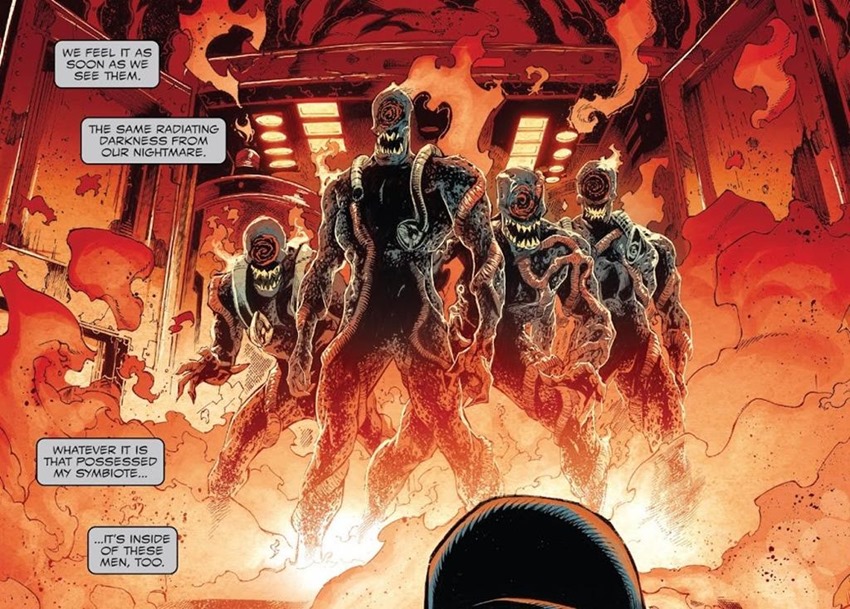 It's a proper horror story that redefines the spooky nature of one of Marvel's most enduring characters.
Last Updated: May 11, 2018