Marvel may be looking to the future by dipping back into it's past with Legacy this week, but it's also tidying up its universe before its main attraction returns. One of the casualties of the new heroic age on the way? An Iron Man far more…infamous than previous holders of the title. This week saw Victor Von Doom's solo series come to an end.
After a year of action, intrigue and a global manhunt for the most wanted former supervillain alive, Doom finally found the entity responsible for pulling his strings. Spoilers below.
Infamous Iron Man has been an interesting examination into the mind of Doctor Doom. On one hand, you have the greatest villain ever created. A man whose genius is only surpassed by his ambition, a dictator who stood before a universe-ending threat not once but twice and stole that power for himself like a modern-day Prometheus.
Classic Doctor Doom is eloquent bark and bite, a thorn in the side of not only the Fantastic Four but also the Marvel universe itself. After the latest Secret Wars however? Victor Von Doom was a former god who was humbled and healed. No longer having to hide his face from the world, Doom found a new purpose in life after he was stripped of his godhood: Redemption.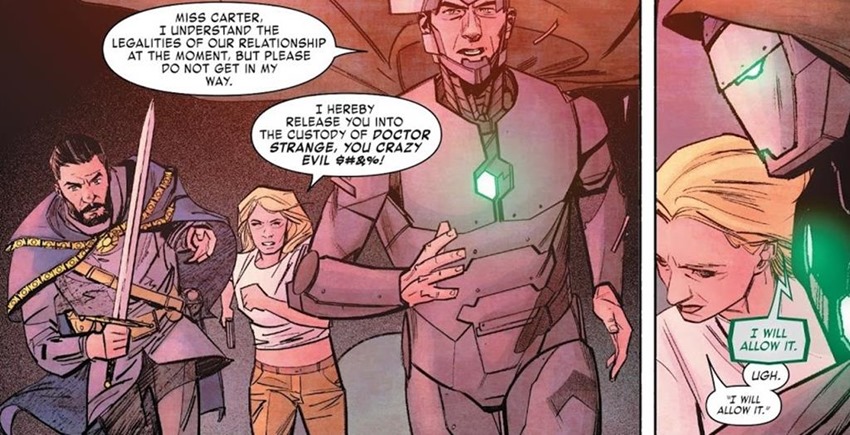 Could one of the greatest minds alive actually be a force for positive change? The answer was an easy yes as Doom set about dismantling criminal organisations, making all-new enemies in the process. The real question though, was if the world was ready for a Doom on the side of angels. Hell, would the world allow Doom to be their ally?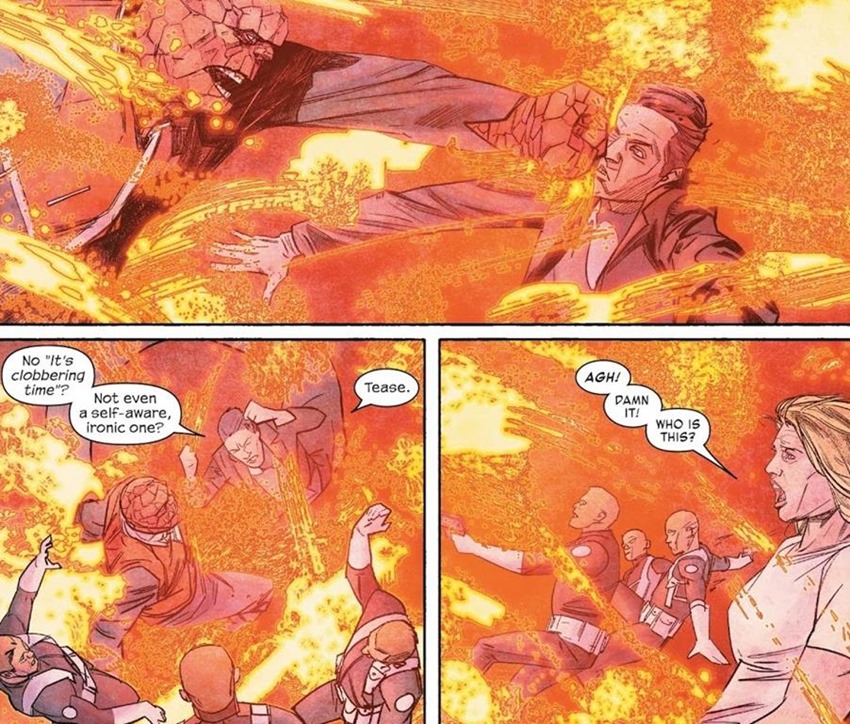 No, no they were not.
Infamous Iron Man (drawn and coloured by the amazing art team of Alex Maleev and Matt Hollingsworth, with a script by Brian Michael Bendis) presented a Doom without allies. Hunted by SHIELD and Aunt Petunia's favourite blue-eyed Thing, Doom's quest saw him pursued by Ironheart and also what appeared to be his own mother and the Reed Richards of the Ultimate Universe. A deadly duo who were the machinations of a foe greater than the Beyonders or the Fantastic Four: Mephisto.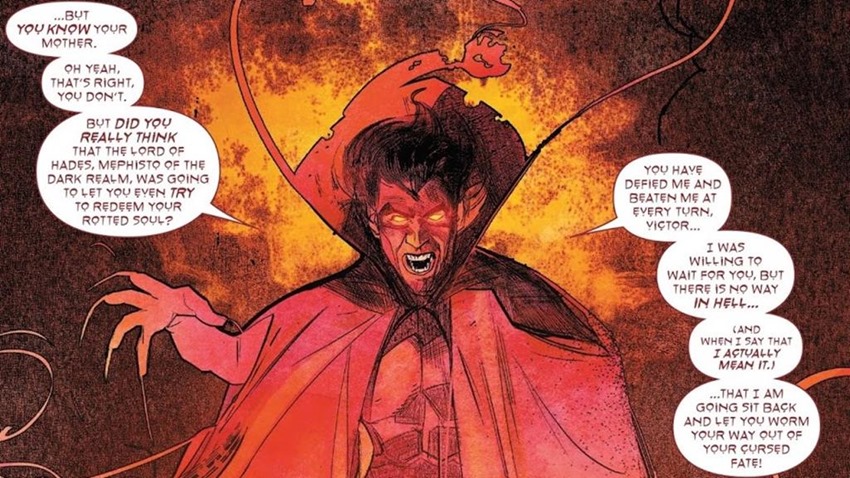 Marvel's greatest equivalent to Satan, Infamous Iron Man came full circle in its final issue. Years back in a landmark graphic novel, Doctor Doom teamed up with Doctor Strange to rescue the soul of his mother from the demon lord's realm. Two sorcerors of the supreme ilk, battling a primeval evil and ending the conflict with Doom proving himself to be smarter than the devil himself.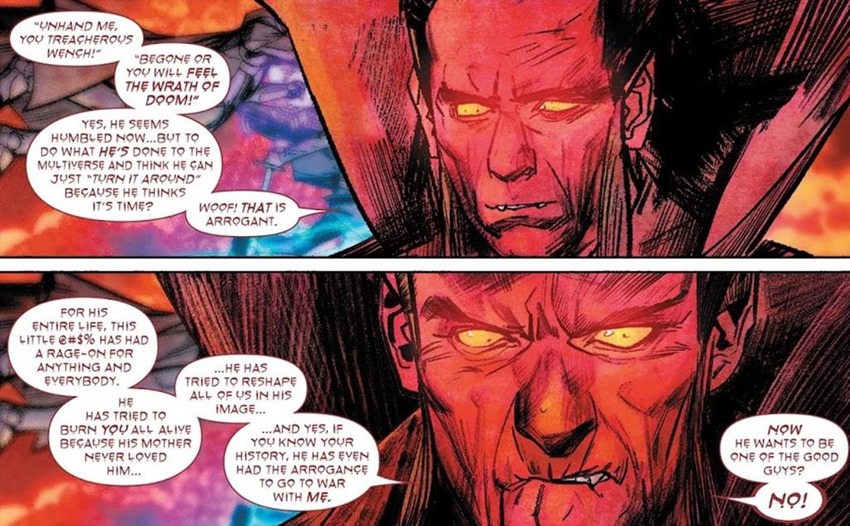 That's a battle which Mephisto never forgot, and even if his latest machinations never defeated Doom, they certainly did leave a lasting scar on him. It wasn't about victory, but causing as much pain as possible before he was banished back a realm outside of our reality, taking with him a conjuration of Cynthia Von Doom. So what's next? With Marvel Legacy laying the foundation for an eventual Fantastic Four return and Doom desperate to make amends for his villainous ways, the paths of Marvel's formerly greatest villain and the first family are destined to cross again.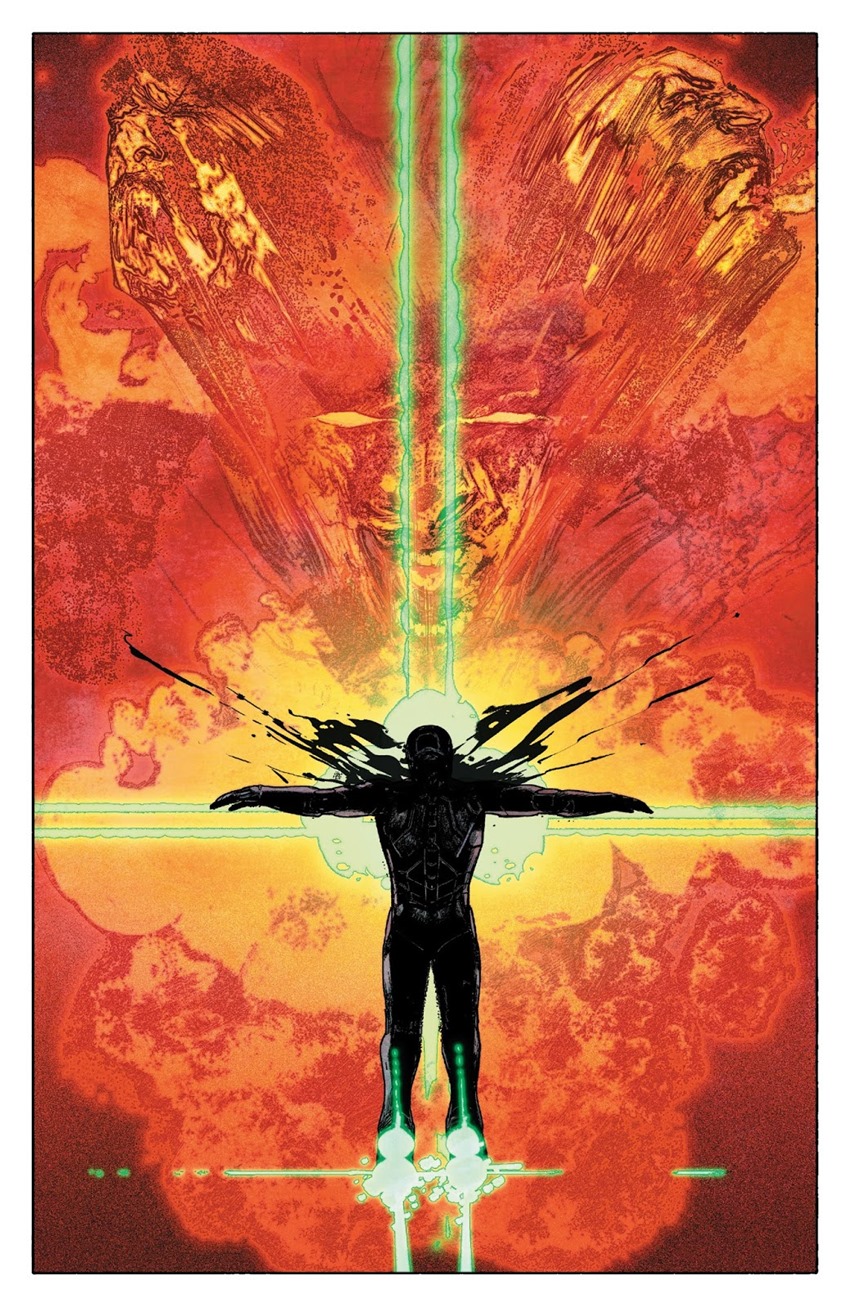 Will Doom sink back into old habits? I really hope we still get to see more of him as a benevolent presence, because this humbled yet reservedly arrogant version of the Lord of Latveria has been a fascinating examination of a man seeking forgiveness.
Last Updated: September 29, 2017