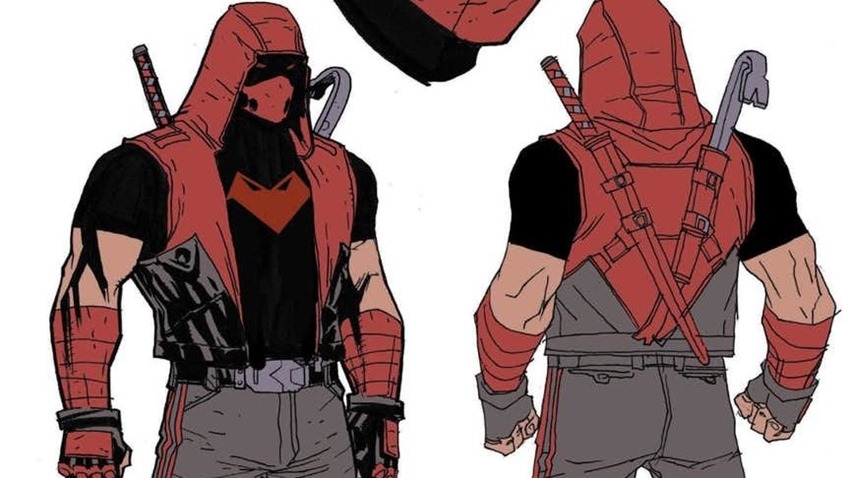 Dick Grayson? The original and best Robin, a man who became better than Batman as the high-flying Nightwing. Damien Wayne? A bastard in more than one way, but also a chip off the old block who is busy learning how to be a hero from his old man. Tim Drake? Another Robin who graduated from the Batman school of hard knocks, and is well on his way to proving that he may be the Batman that tomorrow needs.
And then there's Jason Todd, the Red Hood.
When he first returned from the land of the dead, Todd's resurrection was shocking. Alive and kicking the snot out of crime. Todd became the new Red Hood: A vigilante that didn't seek to stop crime but to control it. To do just that, the Red Hood waged a war on the empire of the Black Mask, killing his subordinates and crippling the gangsters infrastructure while also pursuing a new vendetta against the Batman.
That was…years ago. Since then, Todd has been through numerous changes and has reveled in his status as an outlaw who skirts dangerously close to getting on the bad side of Batman's war on crime. Todd's look hasn't changed much either since his return: A signature red helmet, guns and a leather jacket make for a distinctive outfit. One that's about to get a significant change from artist Pete Woods in Red Hood and the Outlaws #26, via CBR: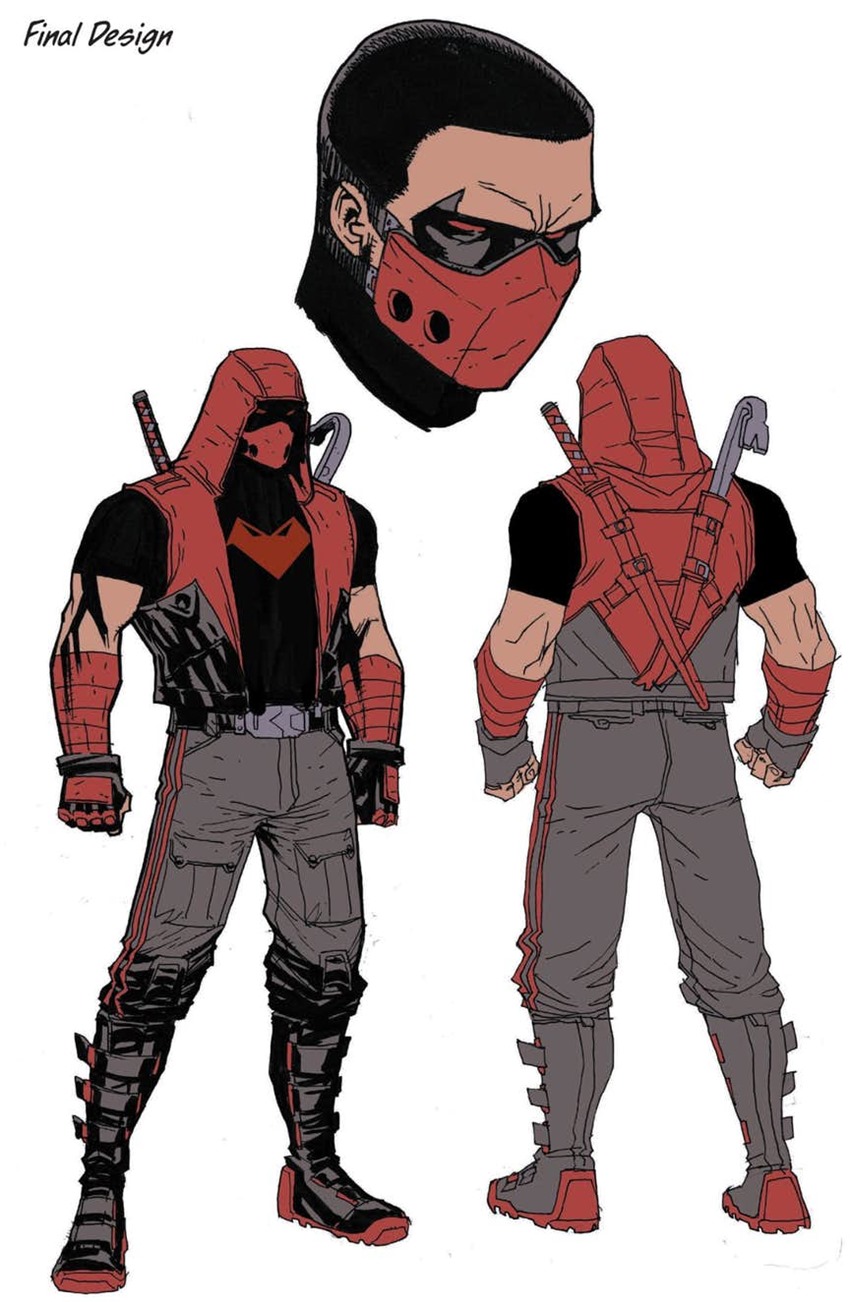 I dig it! It kind of reminds me of Ermac from Mortal Kombat, and I like that emphasises the more thuggish nature of Todd when compared to the rest of the Bat family. The crowbar is a nice touch and I think it fits in perfectly with where Todd finds himself as his new direction in life begins: Kicked out of Gotham after apparently killing the Penguin, exposed on national TV and having to rely on a more limited arsenal.
Still, it's an outfit that looks as if it was designed to do just one thing: Cause as much pain as possible. Here's the synopsis for that issue, that features Todd being cast back to square one in the dangerous game of life:
RED HOOD AND THE OUTLAWS #26
Written by SCOTT LOBDELL
Art and cover by PETE WOODS
Variant cover by YASMINE PUTRI
Jason Todd's about to take this vigilante game to a whole new level. His partners, Bizarro and Artemis? Gone! His mentor, Batman? Out! His base of operations, Gotham City? Abandoned. Cast out and alone, Red Hood embarks on a bold, brutal new mission, with a new costume, new weapons and a new plan to punish evildoers across the DCU. Plus, Pete Woods (JUSTICE LEAGUE) joins writer Scott Lobdell as this new era begins!
Last Updated: August 8, 2018