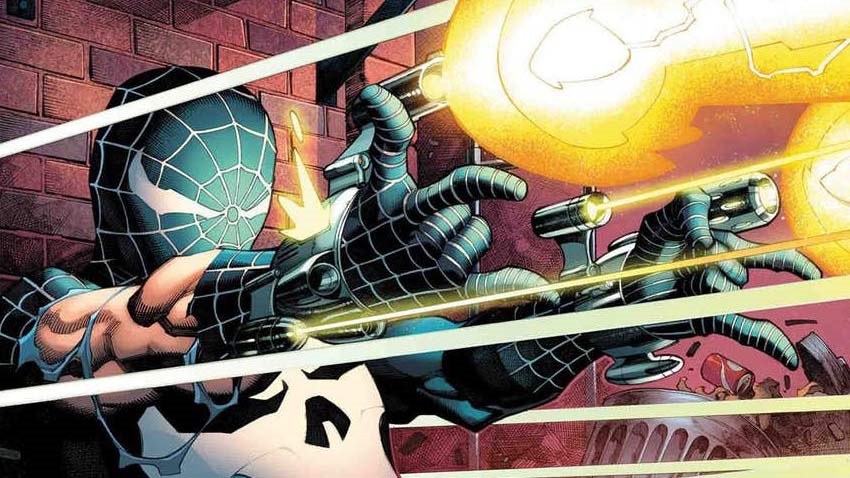 Imagine a line of comics, whose entire premise was based on two simple words: What if?
Decades back, What If? comics were Marvel's perfect answer to their distinguished competition, a series that took familiar characters and gave them a fantastic spin on their origins and ideals that didn't risk tearing the entire multiverse apart with the continuity headaches that would occur if such stories were incorporated into the mainstream.
What if Peter Parker never rid himself of the Venom symbiote? What if Wolverine was an agent of Shield? What if Spider-Man'sclone had lived? Originally beginning as an Outer Limits-esque take on such questions, What If? eventually evolved into something grander and frequently crossed a line between nightmarish possibilities and actual hope in the scenarios that each issue tackled.
What If? wouldn't last forever though, with the regular series having two solid runs from 1977 to 1984 and again from 1989 to 1998. Since then, What If? has mostly been a brand with sporadic appearances, confined to limited one-shots and mini-series since the 2000s. That's not changing, but hell, at least we're getting six new What If? one-shots later this year that stars everyone from Thor to Ghost Rider.
Here's a breakdown of the issues that are headed to shelves soon:
WHAT IF? MAGIK #1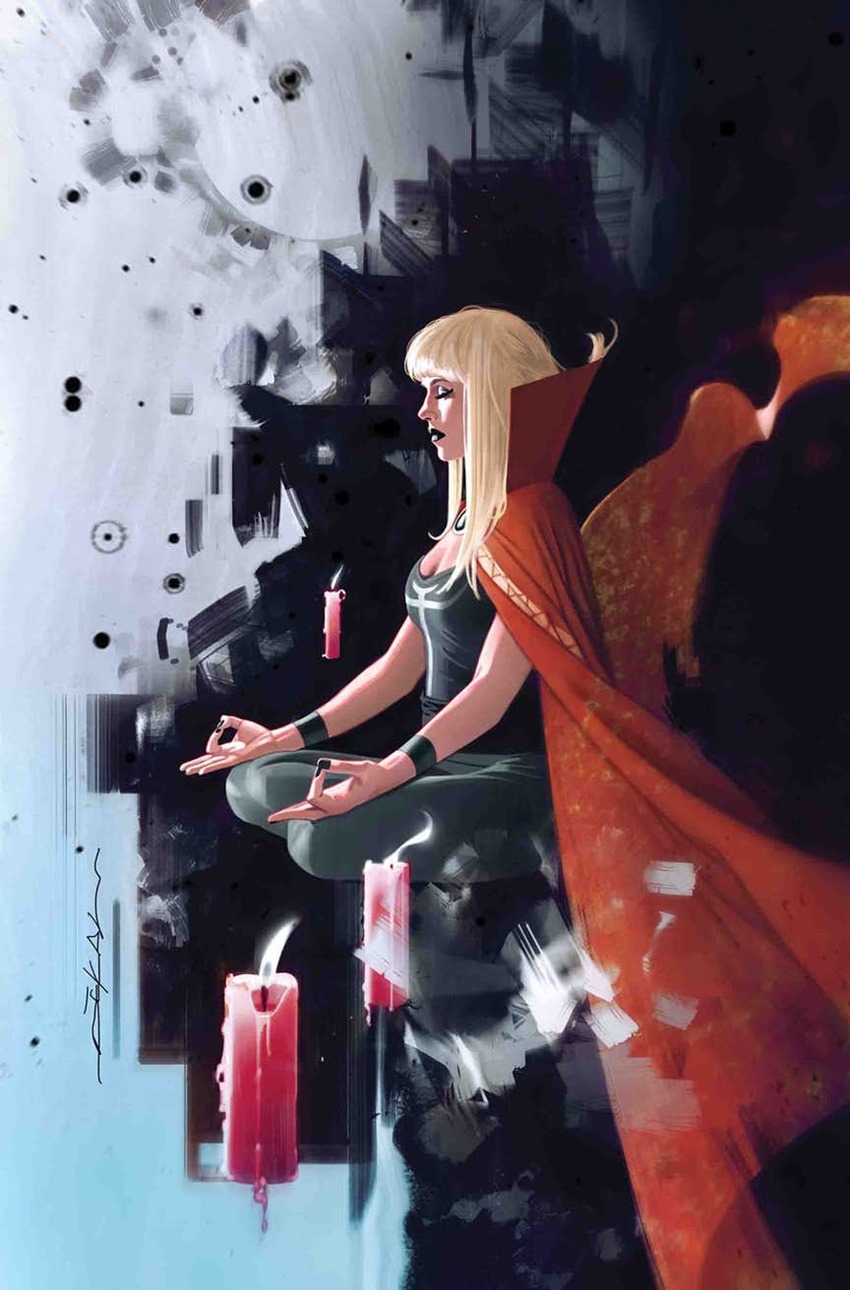 Leah Williams (Writer)
Filipe Andrade (Aartist)
Cover by Jeff Dekal
Action figure variant cover by John Tyler Christopher
Before she was Magik, Illyana Rasputin was just a kid whom Limbo chewed up and spit out seven years older. So it's no surprise that, at 15, she wants nothing to do with the X-Men…nothing to do with the New Mutants…and nothing to do with her own powers. It's not even surprising that she runs away… but where — and who — she ends up? Well, that's something you've never seen before.
WHAT IF? X-MEN #1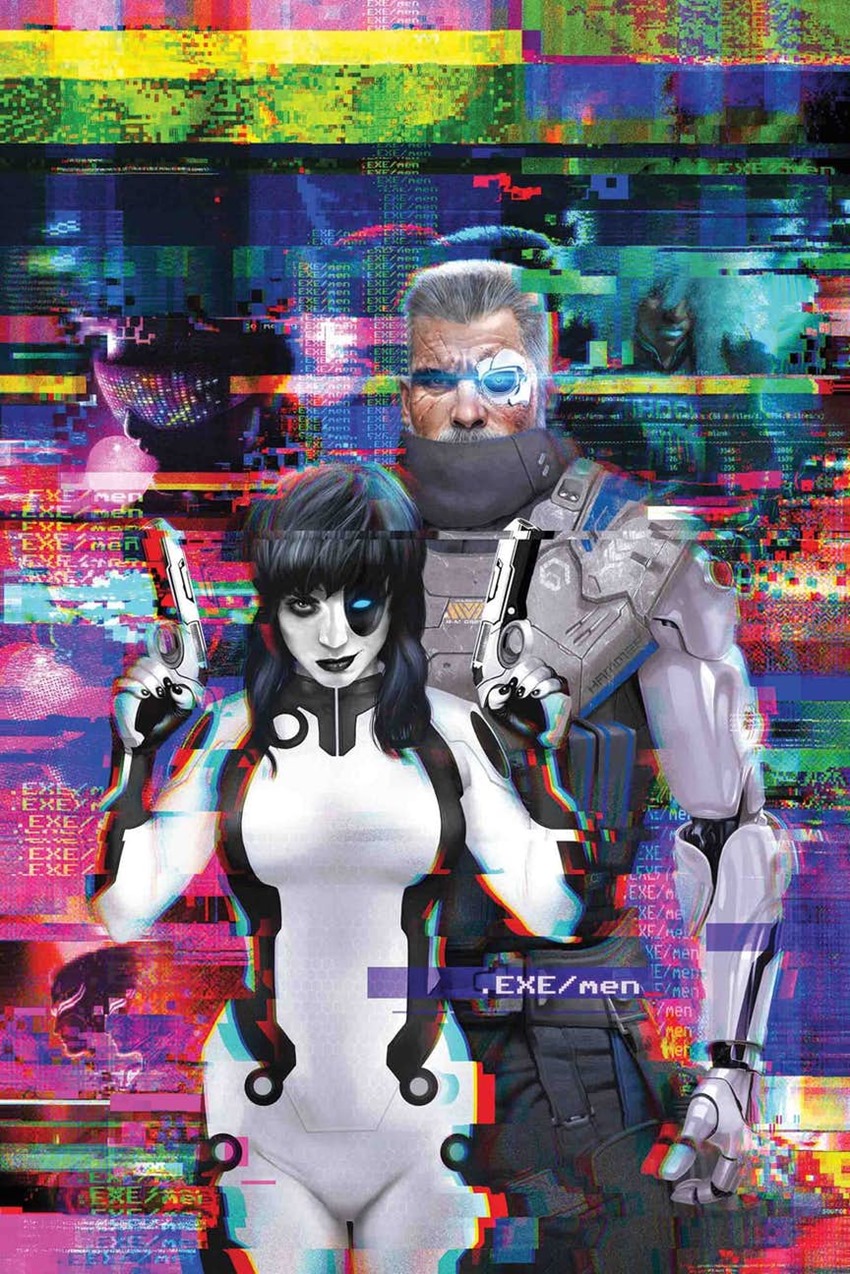 Bryan Edward Hill (Writer)
Neil Edwards and Giannis Milonogiannis (Artists)
Cover by Rahzzah
Action figure variant cover by John Tyler Christopher
From the publisher that gave you OLD MAN LOGAN and HOUSE OF M… The X-Men as you never imagined! Welcome to the EXE/scape, a digital wonderland of business and pleasure accessible to anyone with the social (or monetary) capital for the bio-mods needed to log in… Or you can bypass all of that by being born carrying an .EXE/gene!

But circumventing the login regulations is exactly what got the likes of Charles Xavier and his .EXE/men banned and driven underground in the first place… Free-roamers u/Domino and u/Cable have taken every dirty job there is on the 'scape, but when a simple data scrubbing job turns bad, the life of bio-mod magnate Erik Lehnsherr hangs in the balance, and with it, their very society… It's a whole new world of X-Men by Bryan Edward Hill (Detective Comics), Neil Edwards (Justice League) and Giannis Milonogiannis (Ghost in the Shell: Global Neural Network)!
WHAT IF? THOR #1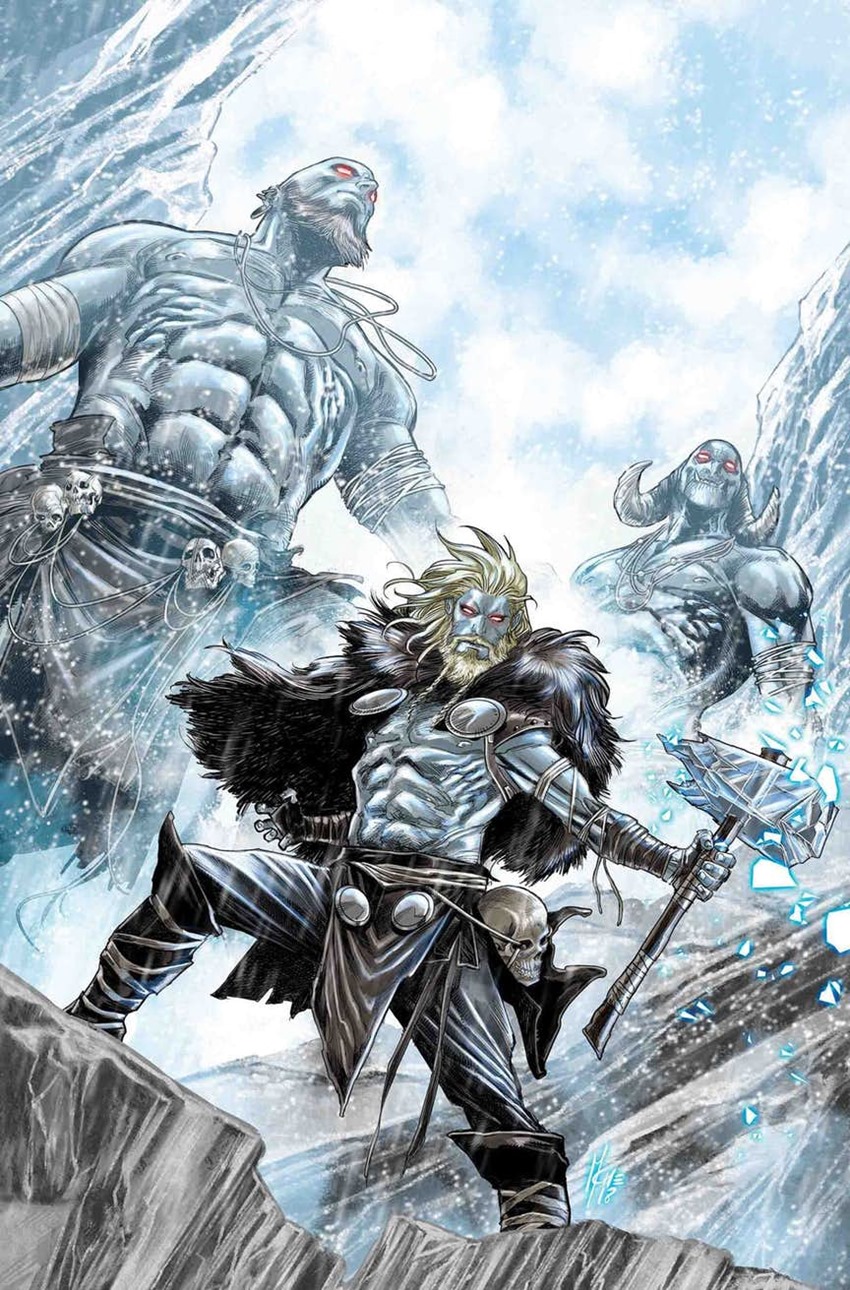 Ethan Sacks (Writer)
Michele Bandini (Artist)
Cover by Marco Checchetto
Action figure variant cover by John Tyler Christopher
When young THOR'S father falls to the King of Giants, his life is forever changed. He's ripped from Asgard to be raised in a world of persistent winter, learning the brutal way of life in Jotenheim. But what happens when the runt of the giants, LOKI, is under the shadow of his new step-brother?
WHAT IF: GHOST RIDER #1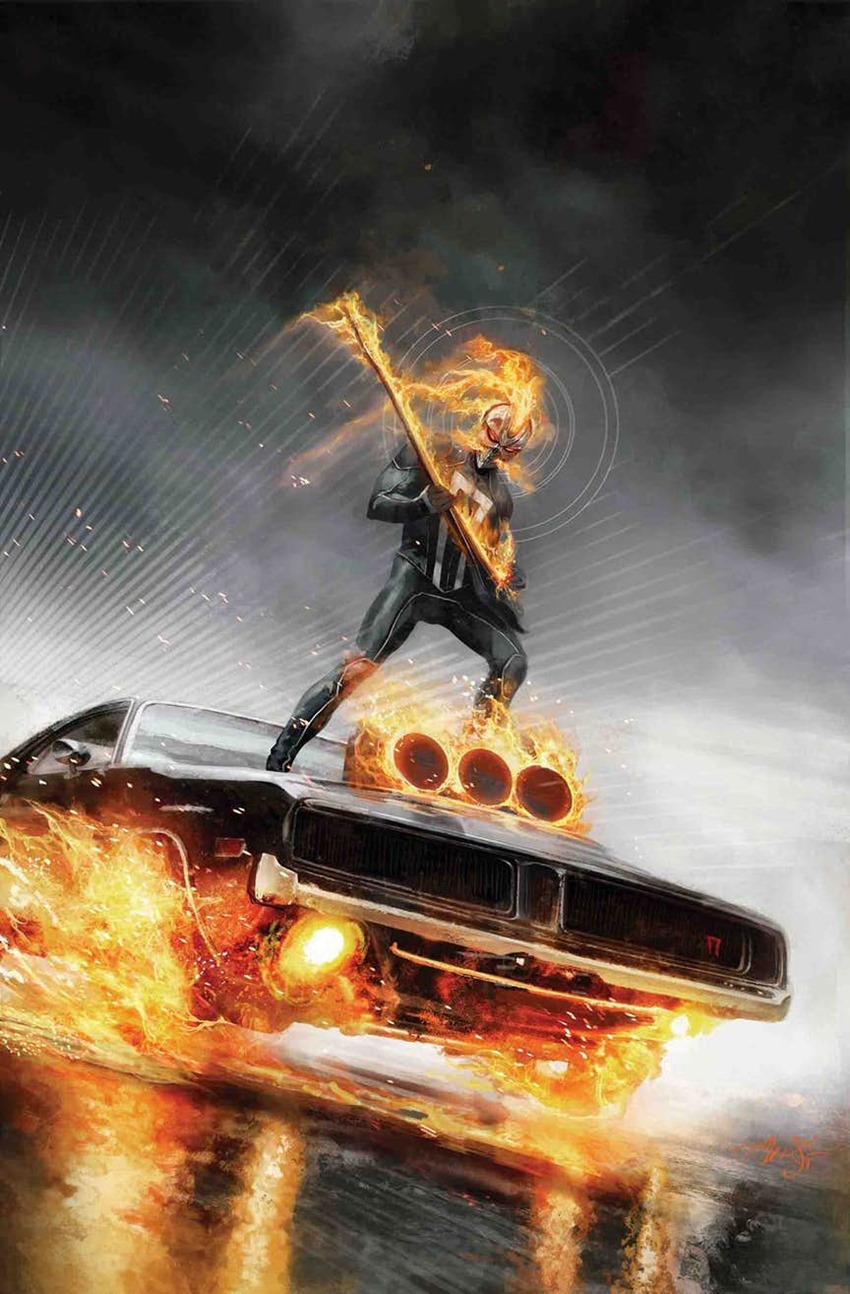 Sebastian Girner (Writer)
Caspar Wijingaard (Artist)
Cover by Aleksi Briclot
Action figure variant cover by John Tyler Christopher
You've only heard whispers of this real-world/Marvel Universe crossover until now, when moral decline and budgetary shortfalls have combined to lower our lawyers' resistance! Sebastian Girner (Shirtless Bear-Fighter, Scales & Scoundrels) and Caspar Wijngaard (Angelic, Limbo, DOCTOR APHRA ANNUAL #2) recklessly bring you the tale of the first and only true Nordic black metal band to visit the Marvel Universe through the INSANITY of likeness release waivers! What role does GHOST RIDER Robbie Reyes play, and will YOUR MIND survive the BRUTALITY?!
WHAT IF? SPIDER-MAN #1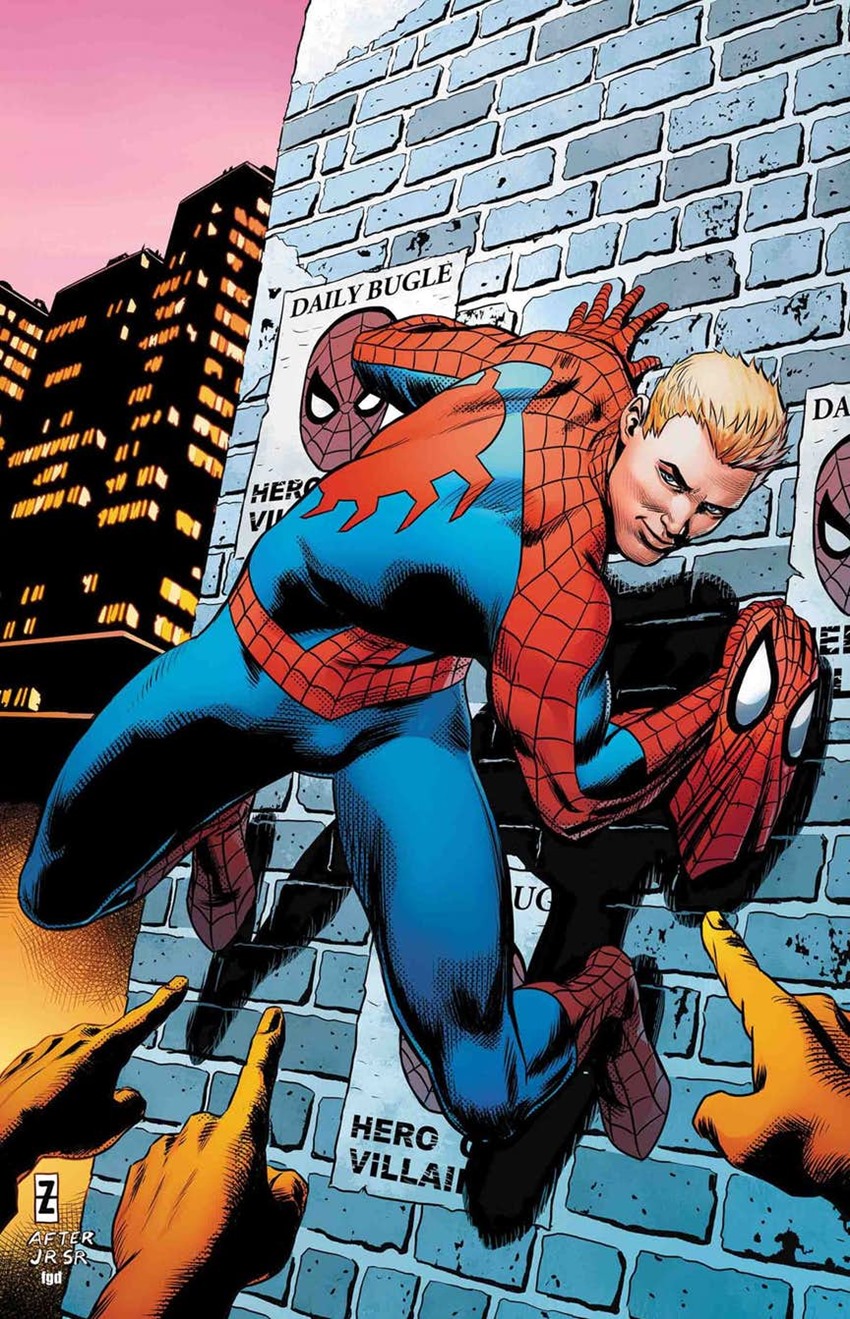 Gerry Conway (Writer)
Diego Olortegui (Artist)
Cover by Patch Zircher
Action Figure Variant Cover by John Tyler Christopher
What if Peter Parker wasn't the one bitten by the radioactive spider? What if the person who got bit was someone who didn't live by the mantra of "with great power comes great responsibility"? What if that person was an egotistical bully who was only interested in taking care of himself? What if…FLASH THOMPSON became Spider-Man?
WHAT IF? THE PUNISHER #1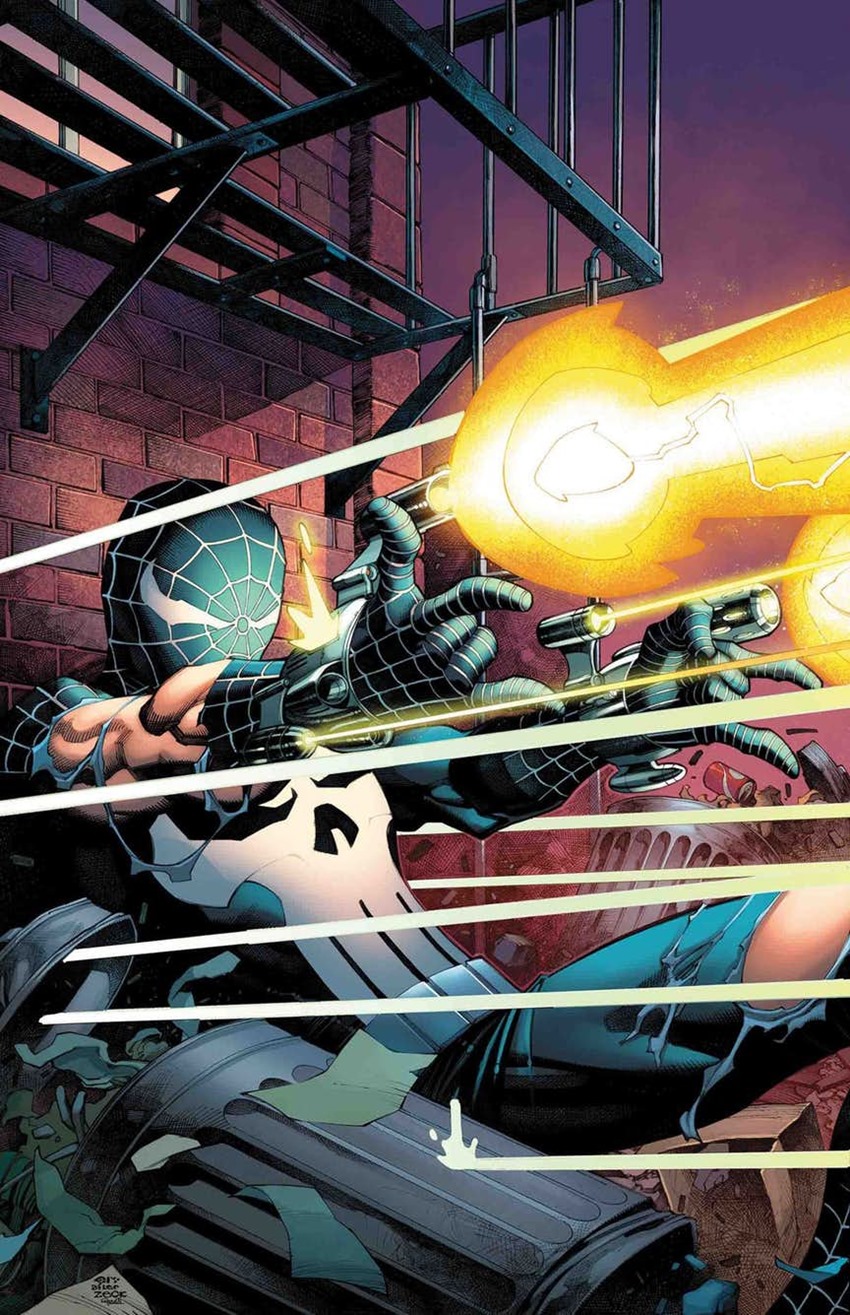 Carl Potts (Writer)
Juanan Ramirez (Artist)
Cover by Christopher Stevens
Action Figure Variant Cover by John Tyler Christopher
WITH GREAT POWER…
When Peter Parker's Uncle Ben is ruthlessly killed by a burglar Peter let escape, he vows to never let the same fate befall another innocent bystander. From then on, he stands as a figure of cold retribution. Criminals beware – the guilty caught in this spider's web will be PUNISHED.  But will Parker stand triumphant…or shattered by this twist of fate?

The friendly neighbourhood takes a different turn in this WHAT IF? adventure, positing a very different sense of responsibility for the man who will be known as THE PUNISHER, as his battles against villains like the GREEN GOBLIN take a new path!
BRUTAL! Hopefully these one-shots also pave the way for another classic from the past to return: What The?! I need to find what would happen if Aunt May continued to serve Galactus as his herald, Golden Oldie.
Last Updated: August 1, 2018