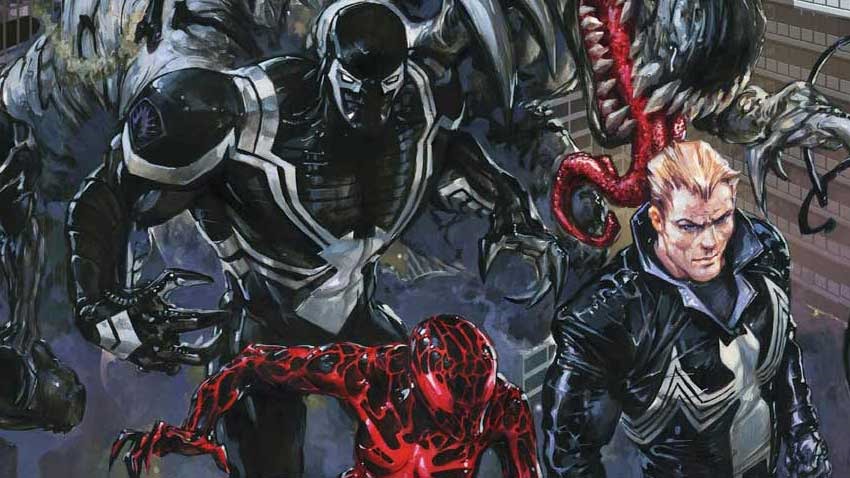 Anything Spider-Man can do, a homicidal madman bonded to a parasitic alien symbiote that replicates the powers of the previous host perfectly can do better. That's the case with the upcoming Venomverse series, as not only is Eddie Brock once again reunited with his favourite organism but also plenty of fresh new faces from across the Marvel Omniverse as they face a threat similar in scope to that of the Spiderverse from several years back.
Instead of a family of immortal vampiric creatures who feed on the essence of "totem" heroes, however, Venom and his newfound pack of symbiote pals will have to contend with the threat of the Poison. Which I was disappointed to find out wasn't a collective threat of 1980s glam rock 'n rollers. According to Nerdist, the Poison are also symbiotic in nature and when they bond with their hosts the end result looks like the most extreme version possible of the victim possible. So extreme and 90s that I'll be amazed if they don't fling chrome covers at Venom and his buddies.
The Poison have of course decided to latch onto familiar Marvel heroes, like Gwenpool and the Hulk. Here's a  few of Ed McGuinness and Irene Strychalski's designs for the Poison and other Venomverse inhabitants: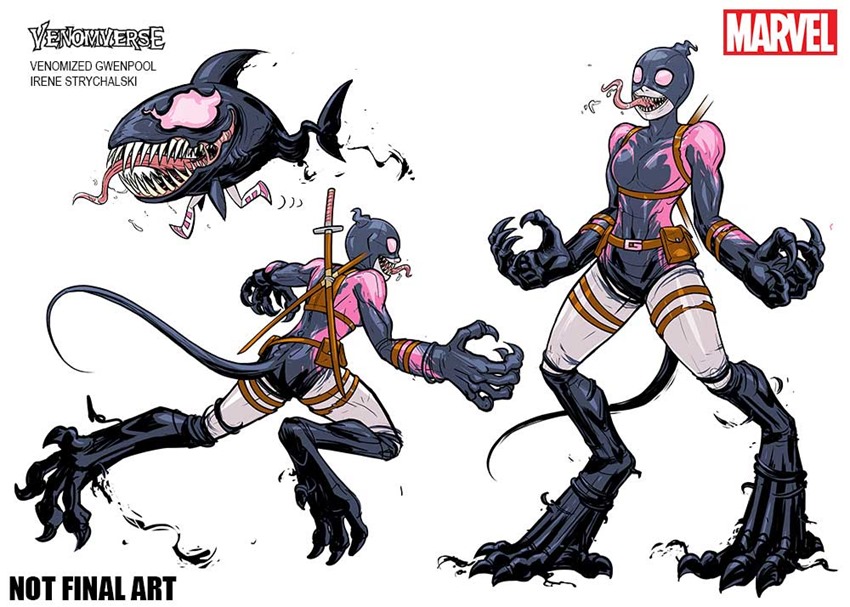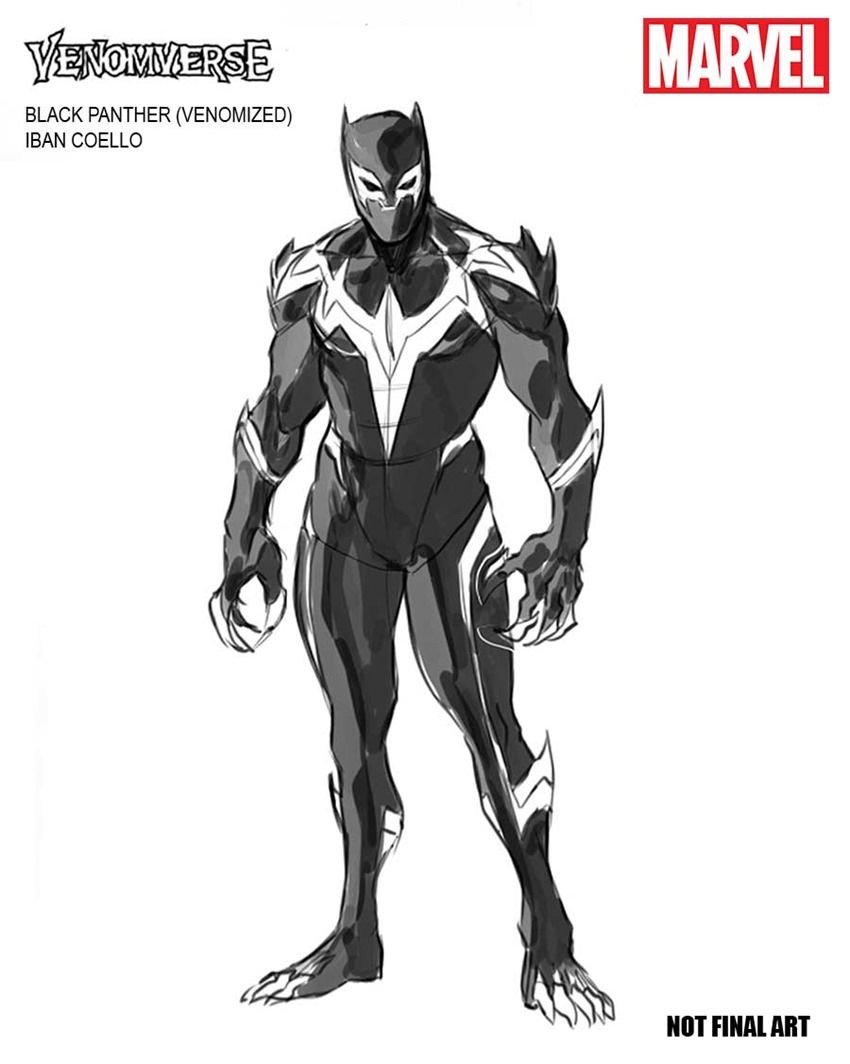 So how will Venom stop these new enemies from attaching themselves to the Omniverse? By grabbing a few Venom symbiotes with a good nature to them and asking for heroes across the Omniverse to bond with the nobler Klyntar organisms. This can't possibly go wrong at all. Expect to see the likes of Mary Jane Watson, Rocket Raccoon, Ghost Rider and plenty of other faces rock up for this tale which sounds crazier every time I see more of it revealed ahead of the first issue on June 28.
We're all Venom now. Especially the fella from Spider-Ham's universe, who goes by the name of Pork Grind. Man, I love comic books.
Last Updated: May 31, 2017