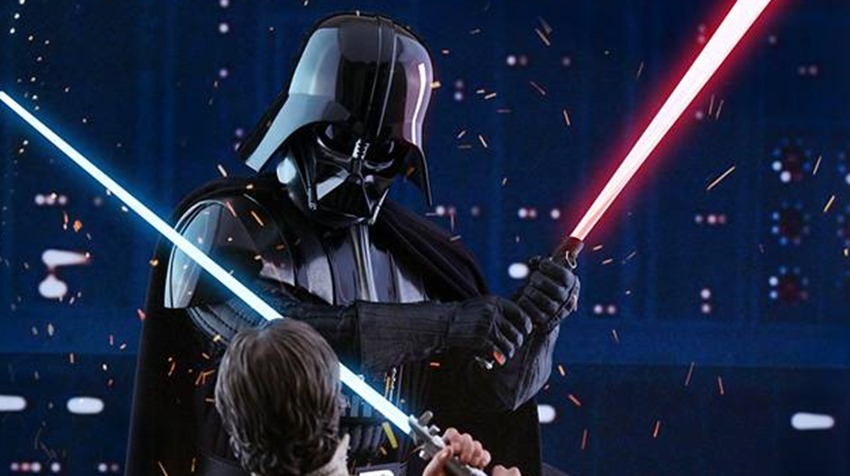 It finally happened. Geoff had gotten the high ground during wage negotiations, cut my salary by three limbs and left me to slowly braai to death on the hot tarmac of Kempton. But I'd show him. I'd be back, stronger and dressed head to toe in the most wizard leather around. After all, if it worked for my burn hero Darth Vader, it could surely work for me. Right?
Even though the design of Darth Vader alternated greatly before it was finalised, there's a lot to love about the sheer presence of one of the greatest cinematic villains of all time. That imposing height, the constant sound of tortured breathing and a habit of choking underperforming admirals. Great design, that has stood the test of time.
You could say that the Darth Vader seen in the original trilogy of Star Wars films, was a character whose appearance never changed. You'd kind of be right, except for all the times when you were wrong. The smallest of details, the slightest of tweaks and the most minute adjustments were made throughout the original trilogy to Vader.
For The Empire Strikes Back, Vader's outfit was modified ever so slightly to allow for a more brutal warrior to emerge in his duel against Luke Skywalker on Bespin. A Darth Vader who has now been reborn in sixth-scale form that looks impressive. Most impressive:
The movie-accurate collectible figure features a newly crafted Darth Vader helmet with detachable outer helmet to reveal the back of Lord Vader's battle damaged head, all-new body armor and sophisticated, tailored leather-like body suit, LED light-up chest panel and belt boxes, an LED light-up lightsaber, a variety of interchangeable hands of Darth Vader's iconic poses, and a Cloud City theme diorama figure base with light-up function.
Search your feelings, you know you want this figure for your collection. Hot Toys doesn't have a firm release date or price yet for the latest Darth Vader figure, but you can bet that Kylo Ren will be first in line to buy it. Just don't get in his way in case he does cut in line.
Last Updated: November 23, 2017