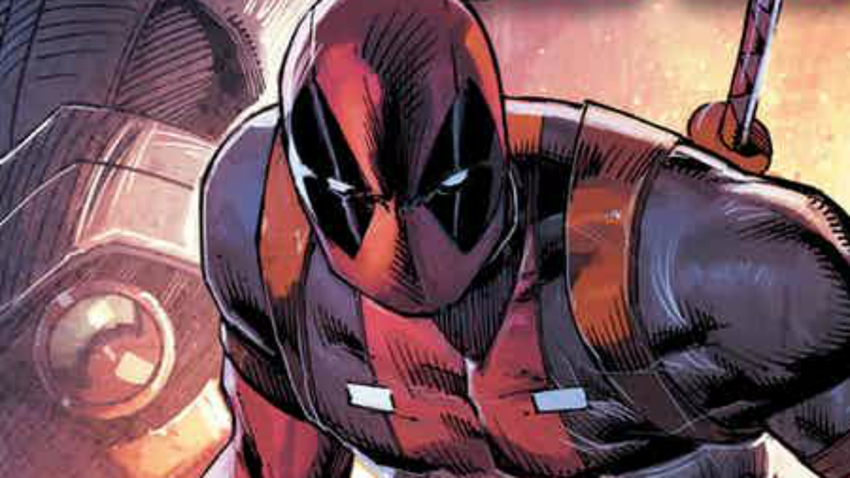 I don't care what anyone says, I adore Rob Liefeld's art. Sure it's the most 1990s art imaginable, massive muscles bulging and straining to be contained within spandex, veins snaking through limbs and all the pouches in the world. Screw it, because if there's one thing that Liefeld is great at, it's owning his signature style and not being afraid to have fun with his creations.
One of those creations that has given his career a massive new spotlight to be seen under? The rise of Deadpool, a character that Liefeld created back in 1991 with writer Fabian Nicieza. The merc with a mouth is now a pop culture phenomenon, one who has transcended the comic book source material and carved out a bloody path of his own in Hollywood thanks to two successful films starring Ryan Reynolds as the merc with a mouth.
Liefeld swooped in on that success, re-energising his work in comic books and even returning to the pages of Deadpool. 2017 saw Liefeld release Deadpool: Bad Blood, a new adventure where Wade Wilson found himself on the receiving end of some painful vengeance at the hands of a nemesis he couldn't remember. It's a great one-shot, and one that proves that Liefeld still has plenty of magic in his artistic fingers.
Magic that is being channelled one last time for Deadpool: Badder Blood. Liefeld took to Instagram recently to reveal a sneak peek at the sequel, which he calls his "last dance" with the character.
These are shots from Deadpool:Badder Blood, a project I'll complete right after Major X wraps. This one is both a hoot and a holler and will be my definitive and last word with Deadpool. He begged me to be a part of Major X so I let him play in that sandbox as long as he was nice to others, you definitely won't want to miss that one…
The end of an era, but not the end of an icon. While Liefeld is working on wrapping up his legacy on Deadpool, he'll still be active in comic books, as well as social media. Now if only we could get more comic books of his second-greatest creation, the Pouch…
Last Updated: February 6, 2019