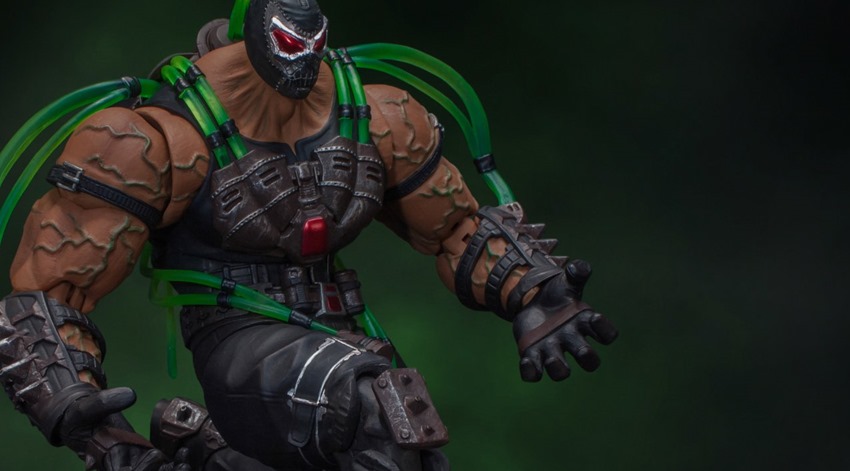 You think of Bane, and you think of one thing only: The man who broke the Bat. That's his claim to fame, his entire raison d'etre if you will, because the hulking behemoth will stop at nothing to ensure that he shatters Gotham's legendary defender not only physically, but spiritually as well. The years since Bane rearranged Batman's billion-dollar spine with the quackiest of chiropractic methods haven't been kind, with the once A-list powerhouse reduced to a midcarder at best.
He's currently experiencing a resurgence of sorts over in Tom King's current Batman run, which ties into the Year of the Villain, but outside of that Bane is pretty much just muscle for hire instead of a nemesis who can not only match the dark knight mentally, but can outmatch him physically. It's a status quo that didn't change much a couple of years ago when NetherRealm's Injustice: Gods Among Us rolled into town.
Stuck in a reality where Superman had gone rogue, Bane was given a choice: Either serve the last son of Krypton as one of the enforcers of the Regime, or perish. Given free reign to begin a new war on Batman and the freedom to do so, Bane wisely chose to work for the Man of Steel as a lapdog. A dog with plenty of bite, as Storm Collectibles have taken that incarnation and given him a 12:1 scale makeover:
After Superman's defeat, Bane was betrayed by the Regime and relentlessly pursued by Batman. Having already spent most of his life in prison, he is determined to take revenge against his former Regime masters and turn Gotham into a city where his rule is law.
I like it! Of course. In terms of accessories, Bane only comes with a trio of interchangeable hands. Then again, the monster amongst gods doesn't need to carry around a ton of weapons with him, as his massive frame still clocks in at a height of 23cm and includes an entire vat of Venom with which he can juice himself up with. Bane will be released later this year, although you can grab him now for $95 over on the Storm Collectibles website.
Last Updated: September 4, 2019