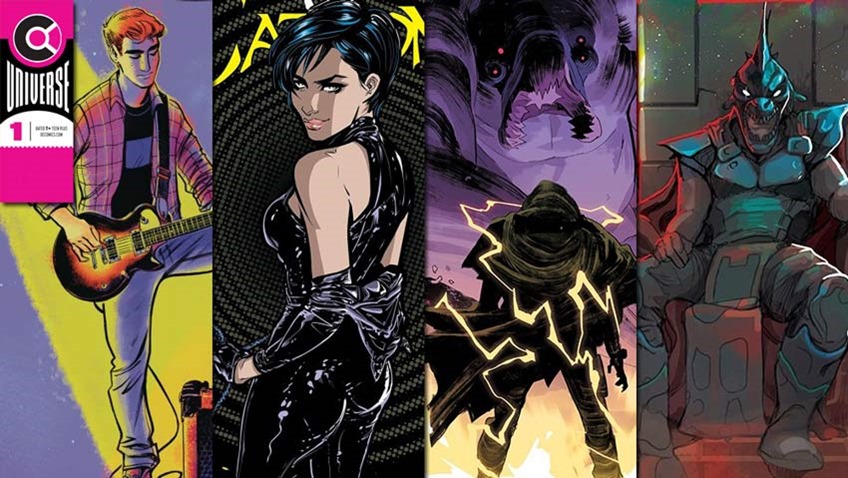 Video games and comic books. Never shall the two star-crossed lovers ever meet, am I right? Well, not exactly! While they happen to be two totally different brands of entertainment, the two mediums still share plenty in common with one another. They're colourful, they can create worlds which Hollywood can only dream of and when they cross into each other's spheres? The result is magical.
I've already mentioned before how the Injustice comic books from DC are rad, but there's so much more out there. UK publisher Titan Comics in particular happens to be specialising in adapting video games to the printed page, with their Assassin's Creed and Hitman comics being especially good stuff. You should go check them out when you have a chance. Oh and also, there was a fab epilogue series to Batman: Arkham City, that set up the Joker revenge plot brilliantly for Arkham Knight. You should also read that.
And with that public service done, on to the best comic book covers of the week!
Detective Comics #1005 by Stjepan Sejic
x
The Flash #72 by Derrick Chew

The Amazing Spider-Man #23 by Stuart Immonen

Wonder Woman #72 by Jenny Frison

Venom #15 by Kyle Hotz

The Batman Who Laughs #6 by Jock

Spider-Man: Life Story #4 by Chip Zdarsky

Oblivion Song #16 by Lorenzo De Felici

Catwoman #12 by Joelle Jones

Justice League Odyssey #10 by Lucio Parrilo

Event Leviathan #1 by Alex Maleev

Star Wars: Vader – Dark Visions #5 by Greg Smallwood

Age of Conan: Bêlit #4 by Sana Takeda

Prodigy #6 by Christian Ward

Silver Surfer: Black #1 by Will Sliney

The Transformers #7 by Christian Ward

Archie #705 by Veronica Fish

Infinite Dark #7 by Nick Robles

The Life and Death of Toyo Harada #4 by Mico Suayan

Red Sonja: Birth of She Devil #1 by Lucio Parrilo

Last Updated: June 10, 2019