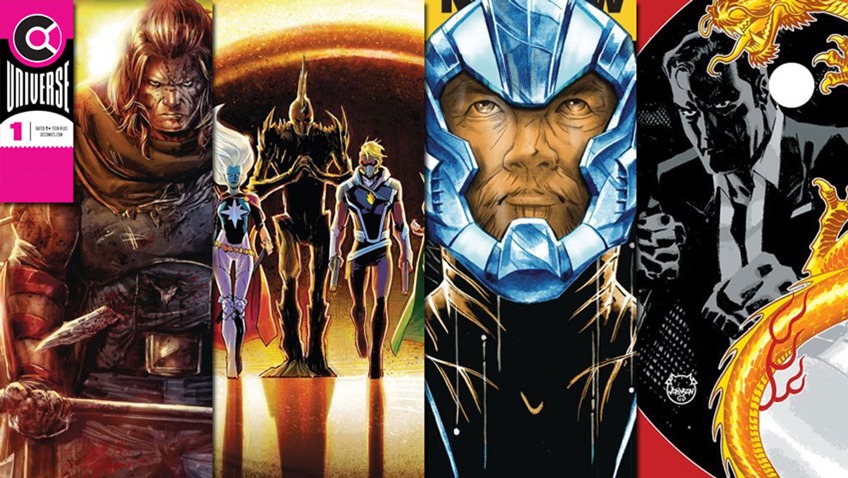 There's a whole lot of Star Wars in the news, and in an attempt to ride that bandwagon until the wheels fall off, I'm keeping that spirit alive with some comic book recommendations from a galaxy far, far away! I've spoken at length before how Star Wars: Legacy is one of my favourite titles from before the Disney acquisition, but I'd be remiss if I didn't mention Star Wars: Empire.
Forty issues from Dark Horse's stable, that dealt with the inner machinations of Emperor Palpatine's grand Galactic Empire. What did it take to keep the galaxy under control, just how deadly were the power struggles from within the shadows and just what sacrifices was the Empire willing to make to maintain a tyrannical grip on every sentient being around?
If you ever wanted a proper deep dive into the dark side of Star Wars, this was the series to read at the time. Sure, most of it may have been properly Death Starred into oblivion following George Lucas's sale of the franchise to the house of mouse, but it's still a fascinating and intense collection of stories that deserve to be read. If you're interested, here's the list of graphic novels that you can grab right now, be they digital or physical:
Empire Vol. 1: Betrayal
Empire Vol. 2: Darklighter
Empire Vol. 3: The Imperial Perspective
Empire Vol. 5: Allies and Adversaries
Empire Vol. 6: In the Shadows of Their Fathers
Empire Vol. 7: The Wrong Side of the War
Now, onto the best comic book covers of the week!
Nightwing #59 by Yasmine Putri

Thor #12 by Olivier Coipel

Teen Titans #29 by Mico Suayan

Guardians of the Galaxy #4 by David Marquez

Daredevil #4 by Julian Totino Tedesco

Tony Stark: Iron Man #10 by Alexander Lozano

Spider-Man: Life Story #2 by Chip Zdarksy

Naomi #4 by Jamal Campbell

Old Man Quill #4 by John Tyler Christopher

X-O Manowar #26 by Mike Manomivbul

Gideon Falls #12 by Dave Stewart

War of the Realms: Punisher #1 by Juan Ferreyra

Rumble #11 by David Rubin

Meet the Skrulls #3 by Marcos Martin

Black Badge #9 by Tyler Jenkins

James Bond: 007 #6 by Dave Johnson

Incursion #3 by Doug Braithewaite

Lucifer #7 by Tiffany Turrill

Bloodborne #11 by Ivan Shavrin

Little Bird #2 by Ian Bertram

Last Updated: April 15, 2019