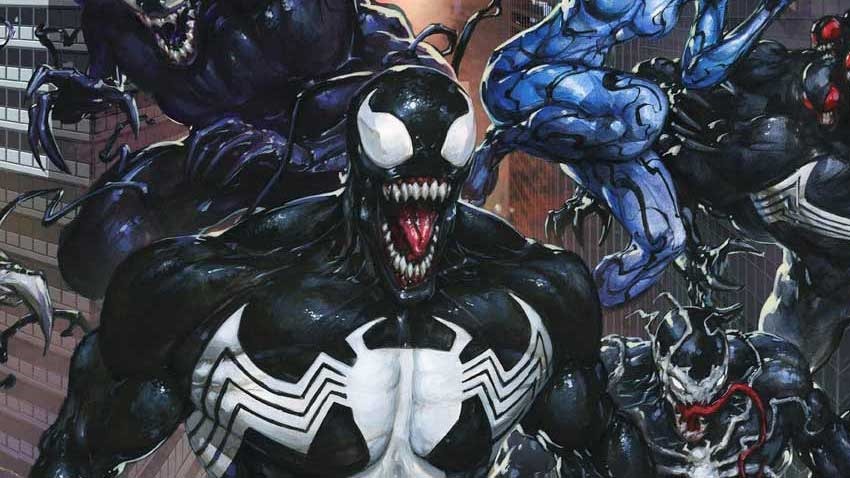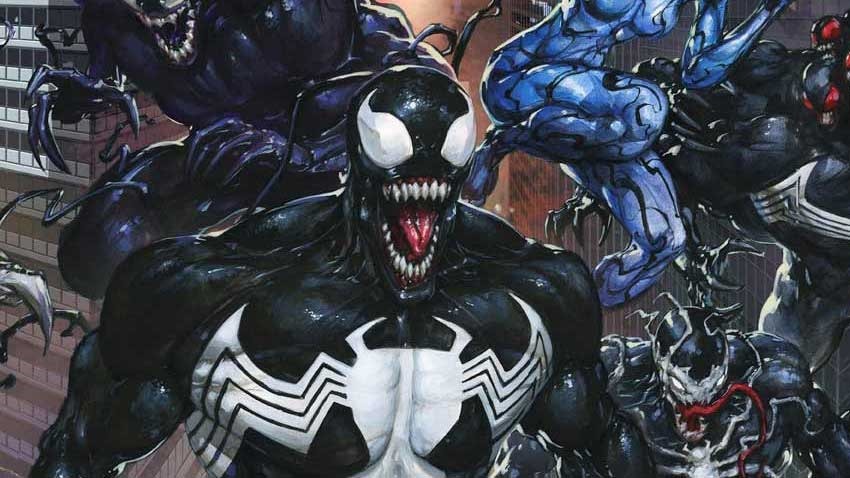 For a character who debuted in 1988, I still think Venom is one of the most 90s characters ever conceived. Hell, he managed to achieve that without a ludicrous number of pockets, massive shoulder pads and EXTREME hairstyles as he resurfaced again and again to become one of the greatest antiheroes in Marvel history.
Not just a foil to Spider-Man, Venom is a dark reflection of the wallcrawler. Power without the responsibility, hatred unleashed and a reminder to actually read the fine print when you're looking for a replacement costume and you unwittingly unleash an alien symbiote from captivity oh my crap Peter Parker you are incredibly dense sometimes. Anyway, Venom has been through a few changes over the years but after a recent tour of duty with Flash Thompson, the symbiote is once again bonded to Eddie Brock. Just in time as well, because the Venomverse event has begun.
If you're a fan of the character, then this might be the series that you've been waiting for, as Venomverse is a "celebration" of the character according to writer Cullen Bunn. "Every issue of Venomverse is a celebration of Venoms of every shape and size! Classic Venoms, raccoon-sized Venoms, flaming head demonic Venoms! You name it, we've got it! And the theme of this party: put these characters in the most dire fight of their lives against an enemy who is far more powerful than they are and who outnumbers them 10 to 1," Bunn said to Newsarama.
Whereas Edge of Spider-Verse centered on numerous Spider-Men joining forces to push back against the vampiric Morlun and the Inheritors, the factor that brings various multiversal Venoms together is the appearance of a new alien menace who go by the name of the Poisons: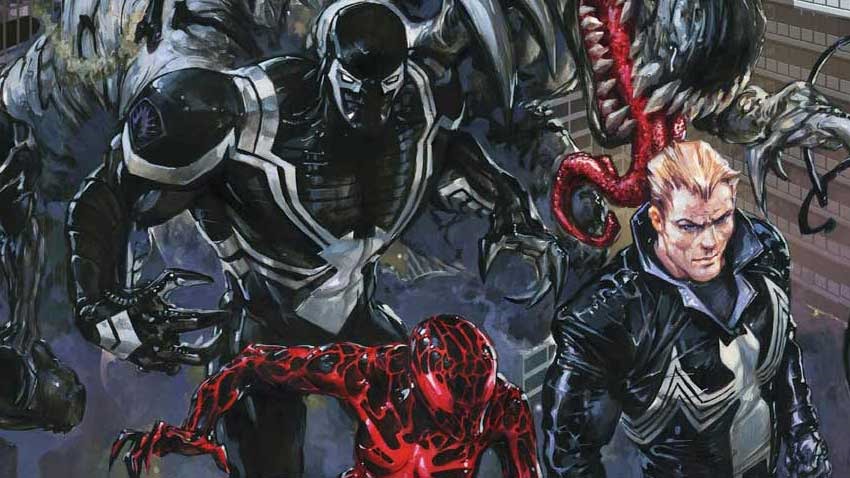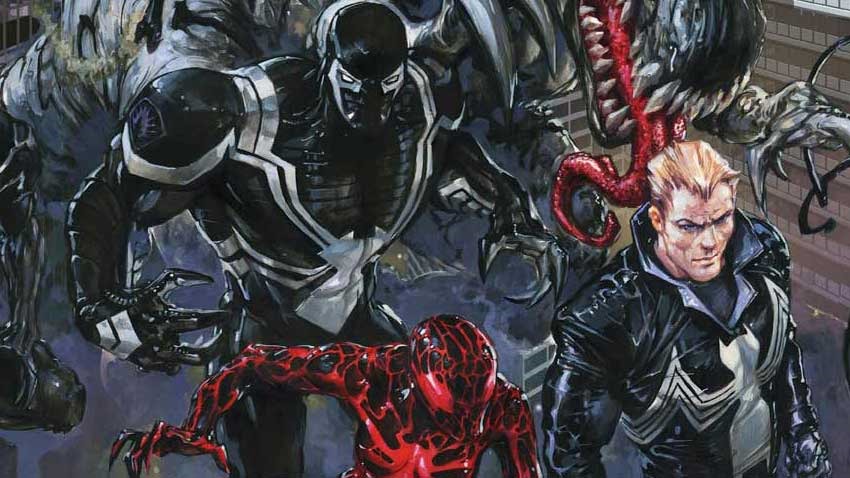 The Venoms are being conscripted into a war, drawn to a battle-ravaged world where they must stand against an alien menace called the Poisons. These beings have a… taste for Venom symbiotes. The Poisons are connected to symbiotes in a major way. They have only recently discovered the existence of symbiotes – Venom in particular. There is something about the symbiotes that makes them very important to the Poisons.

The Poisons are quite different from the symbiotes. They're more rigid, less fluid, but they also have more than one form. Some of those forms make them very dangerous.
While Earth-616's regular friendly neighborhood Spider-Man Peter Parker led the charge in Edge of Spider-Verse, it'll be a newly-Venomised Eddie Brock who takes charge in this series. A role that Bunn says results in Brock becoming a lethal protector all over again when compared to previous host Flash Thompson:
Eddie is both better and worse than Flash as a host. I imagine that the symbiotes enhance who you are, and Eddie was not a nice person. In his case, though, he is actually trying to be a better man, and that's due in some small degree to the symbiote itself. He doesn't want to be drawn into a war on some far-off world. That's not his style at all. But once he's there, he goes into full Lethal Protector mode. In this case, though, he's protecting the symbiotes and their hosts. 
Venomverse kicks off this week, as a weekly five-issue series.
Last Updated: September 7, 2017