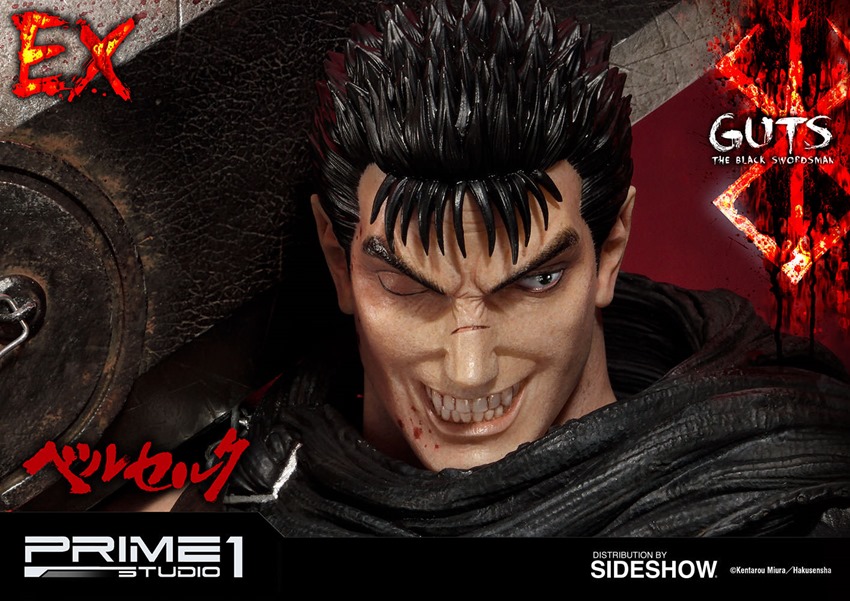 There's no fantasy epic on shelves more brutal than Berserk right now. Game of Thrones and that red wedding scene? In the land of Berserk, that's what you'd call a Wednesday. This is a world born from a manga that has been running for decades now, beautifully illustrated by its creator Kentaro Miura amidst a backdrop of carnage and deities.
Thing is, even in a world where death is around every corner, the main character of Berserk is just as bad as the monsters that he faces. Yeah, Guts may be a good man at heart, but that heart usually tends to be freshly ripped from the body of a nearby troll. Guts is in the Berserk canon, a legend who invokes more fear in people than the monsters at their doorstep.
The Black Swordsman, a giant with an impossibly massive sword who cleaves beasts in two with a single stroke. And over the years, Miura has drawn Guts as an imposing figure steeped in darkness. It's an image that no official Berserk merchandise has really been able to fully capture in all of its terrifying glory. Until now that is. Because have a look at this beauty of a collectible:
The statue above comes from Prime1 Studios, and good luck getting your hands on it. Not only is it going to set you back a full $999, but it's also super-limited. Only 750 of these are being made, most likely because the painting team behind these beauties have to invoke the power of the godhand to get the paint looking that perfect.
Last Updated: March 12, 2017