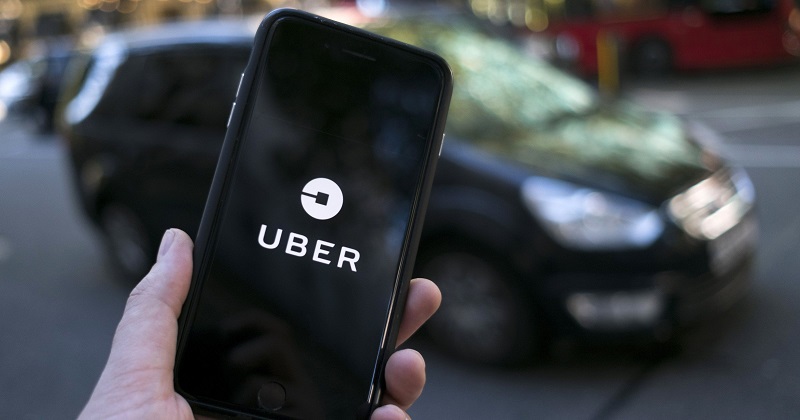 Who says that working a desk job in front of a computer can't be exciting? Whereas people often see the high life of the sports and entertainment world as the more glamorous offerings, it seems that Hollywood would rather tell stories of people who sit on computers all day instead. We've seen David Fincher work wonders making the creation of Facebook feel like a thriller with The Social Network and now we may be getting another exciting story about the creation of another big tech company.
This comes as The Verge reports that the story of Uber's messy, meteoric transformation from a tech start-up to becoming a dominant player in the global transportation industry is being developed into a limited television series by the co-creators and showrunners of Billions and Showtime. The new series is to be adapted from Mike Isaac's recent book, Super Pumped, which focuses on controversial former Uber CEO and founder Travis Kalanick.
If the details of the book ring true, then showrunners Brian Koppelman and David Levien should definitely have their hands full of content from the serial entrepreneurs humble beginnings to a tumultuous final year of running Uber in 2017 which was highlighted by a lot of scandal thanks to the company's reported discriminatory and misogynistic culture of which Kalanick was at the centre of. There is something about these ambitious and brilliant tech entrepreneurs that seems to bring out some strange behaviours that make for great entertainment apparently.
Showtime doesn't have any release dates as yet for the planned project which will no doubt shed some light on the often-toxic start-up culture at many companies which are starting to rival the infamous days of Wall Street. Still, this gives me hope that one day, someone might take interest in my exploits of sitting behind a computer for 8-10 hours a day, developing software, writing and insane amounts of running and I can get an early retirement thanks to the film rights of the story.
Last Updated: October 18, 2019