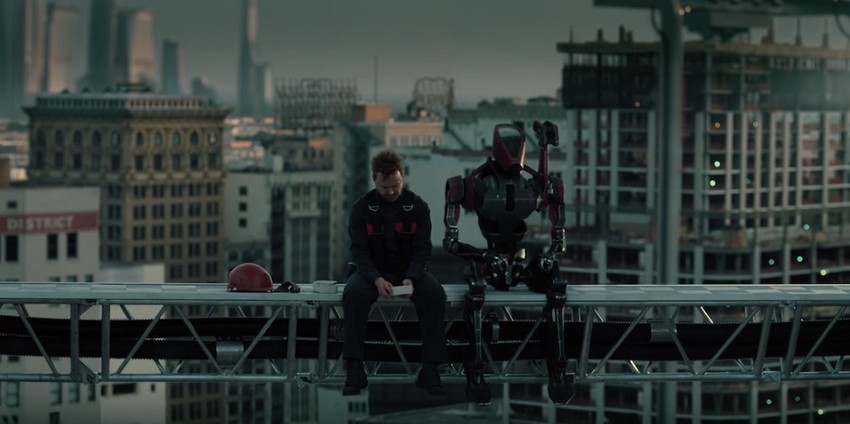 Game of Thrones is done. Whether you liked how it all ended or not (and based on the fact that the online fan petition to remake season 8 with "competent writing" that we told you about last week is now edging closer to 1.1 million signatures, I'm guessing a bunch of you didn't) the biggest TV series in the world for the last 8 years running is has wrapped up. If you're already starting to get those withdrawal shakes as you contemplate a near future in which you don't have anything to love/hate on TV of an equally massive scope that also captures the wider public zeitgeist (and boasts the masterful music of composer Ramin Djawadi), well HBO is here to remind of their other big genre offering: Westworld.
After the world-shaking events of season two in which Evan Rachel Wood's robotic host Dolores led a bloody revolt against her Delos masters and escaped to the real world with a rebuilt Arnold (Jeffrey Wright) and another Dolores in the body of Tessa Thompson's Charlotte Hale (robots get complicated, okay), the show is breaking away from the stetsons and cowboy boots. Instead, it's breaking bad in the future.
Well, that's the impression you get from the first teaser trailer for the upcoming third season which is set wholly in the shiny future real world and follows a brand new character played by Breaking Bad's Aaron Paul. We don't get much in the way of following up on the season two finale plot points, but we hear from Paul's unnamed character all about how "They said they would make a better world — smooth away the rough edges. But that was a lie. I guess the rough edges are the only thing I'm hanging onto." That and stolen cash and robot friends apparently. Well, and one very familiar face that is probably not to be trusted.
Check it out below.
Westworld season 3 also sees the debut of Vincent Cassel and Lena Waithe in the series, and you can actually get brief glimpses of them in the trailer above. Just who they are is every bit a mystery as who Paul's character is and how he's going to get swept up in Dolores' world.
We don't have a full release date yet for the new season except that it will hit screens sometime in 2020. With no more Game of Thrones, HBO is going to want to get this, their other premium offering, in front of audiences as quickly as possible so I'm guessing it will be rather early in the year.
Last Updated: May 20, 2019