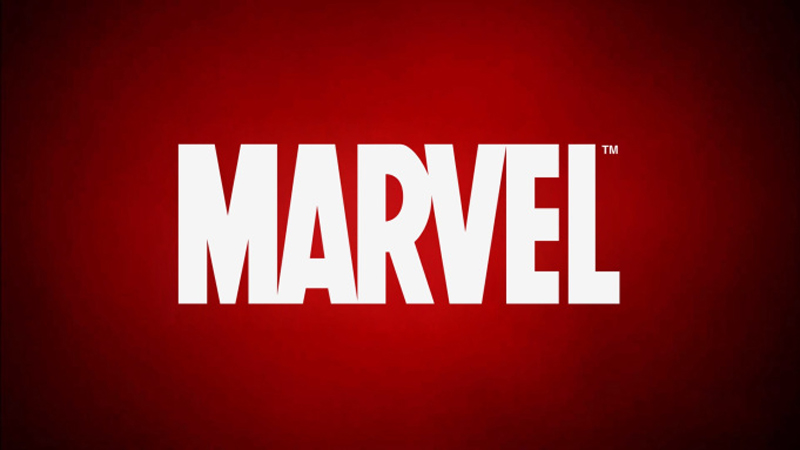 Marvel's Agents of SHIELD will be coming to an end next year with its seventh season. With the exception of Cloak & Dagger and Runaways on Hulu (which is said to exist in the Marvel Cinematic Universe, but which seem to just do their own thing), this will be the end of Marvel's presence on the small screen as the studio gears up for Disney+, their new exclusive home.
Well, not exactly as we learned last night that following the end of Agents, the Disney-owned ABC is planning to stay in the Marvel TV series business. According to a report from Deadline, the broadcaster is planning to always have at least one Marvel property in its lineup. ABC Entertainment President Karey Burke revealed to Deadline that she has "spoken to Marvel and we are in active talks about one project in particular." Burke would not spill the beans on what show this is, other than to confirm it was focusing on a female Marvel superhero and that it would be "something brand new, mostly".
And now this is the part where we run out of cold hard facts and go into full-blown conjecture mode. Now Marvel has a massive list of female superhero characters that could fit the TV series mould perfectly, but my gut is screaming at me that this is going to be Kamala Khan aka Ms. Marvel.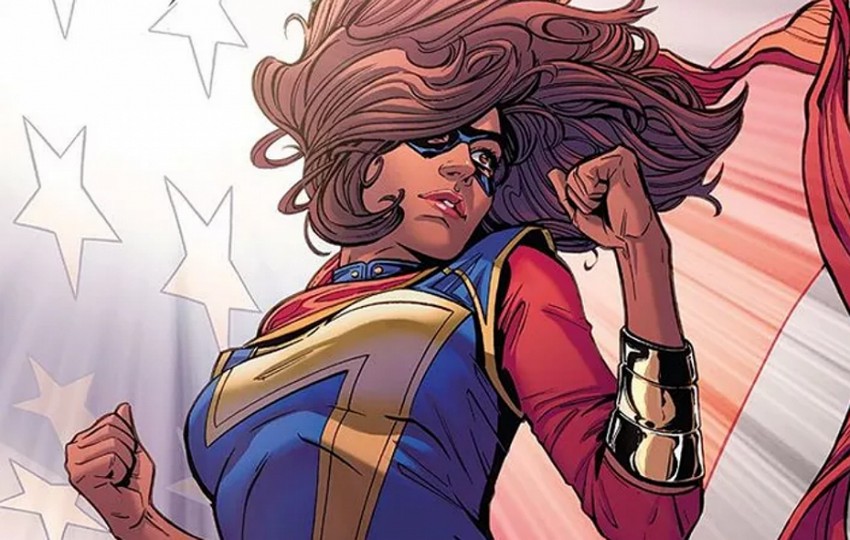 For the unfamiliar, in the comics Kamala Khan was just an everyday Pakistani-American teenager living in Jersey City, when a vast Terrigen Mist (released during a massive battle between Thanos and the Inhuman king Black Bolt) blanketed her city. Much to Kamala's surprise, she was revealed to be one of the millions of humans worldwide who possessed latent Inhuman genes, thus triggering the metamorphic Terrigenesis process, granting her superhuman abilities. While in the Terrigenesis cocoon during this process, Kamala dreamed of her favourite superheroes, specifically Captain Marvel, and when she emerged she found she had been transformed into a young version of her idol, even wearing her old Ms. Marvel costume.
However, as Kamala soon discovered, this was only a manifestation of her imagination, as the Terrigenesis had made her a polymorph, meaning she was able to transform her body's size and shape into virtually anything. While she initially chose to help people using Captain Marvel's likeness, she soon realized that she should rather be more of herself so she created a brand new costume but still kept the Ms. Marvel name for herself.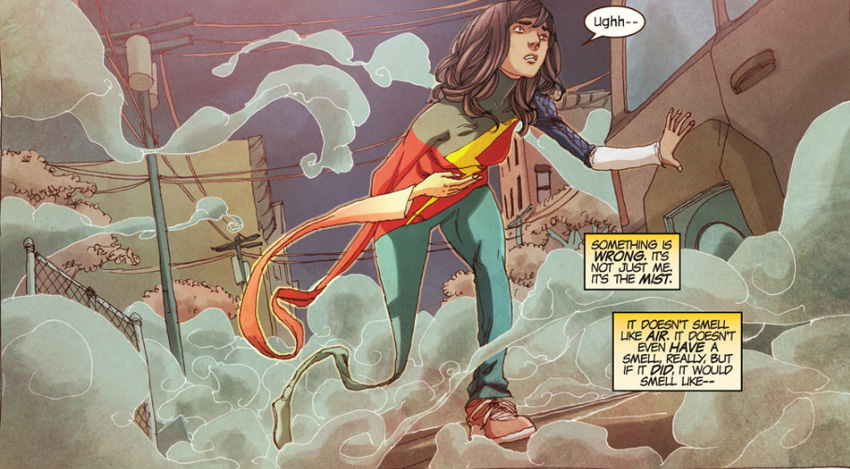 If you read the section above and felt a massive pang of familiarity, that would be because in Agents of SHIELD we already saw a global outbreak of Terrigen that caused latent Inhumans to manifest abilities through Terrigenesis. This means Kamala's origin story is already baked into the MCU i.e. she's "something brand new, mostly". The only problem is that Captain Marvel is a recent addition to this world and she never went by her earlier identity as Ms. Marvel so there's no name and costume to inspire Kamala.
But those are not exactly the biggest narrative hurdles to overcome and with Captain Marvel here now, and most recently helping to save the world, this could still work. Plus, just a few months ago Marvel Studios boss Kevin Feige told ComicBook.com that they had plans for Kamala and that "the first step towards introducing her hero is how you begin to bring her about at some point."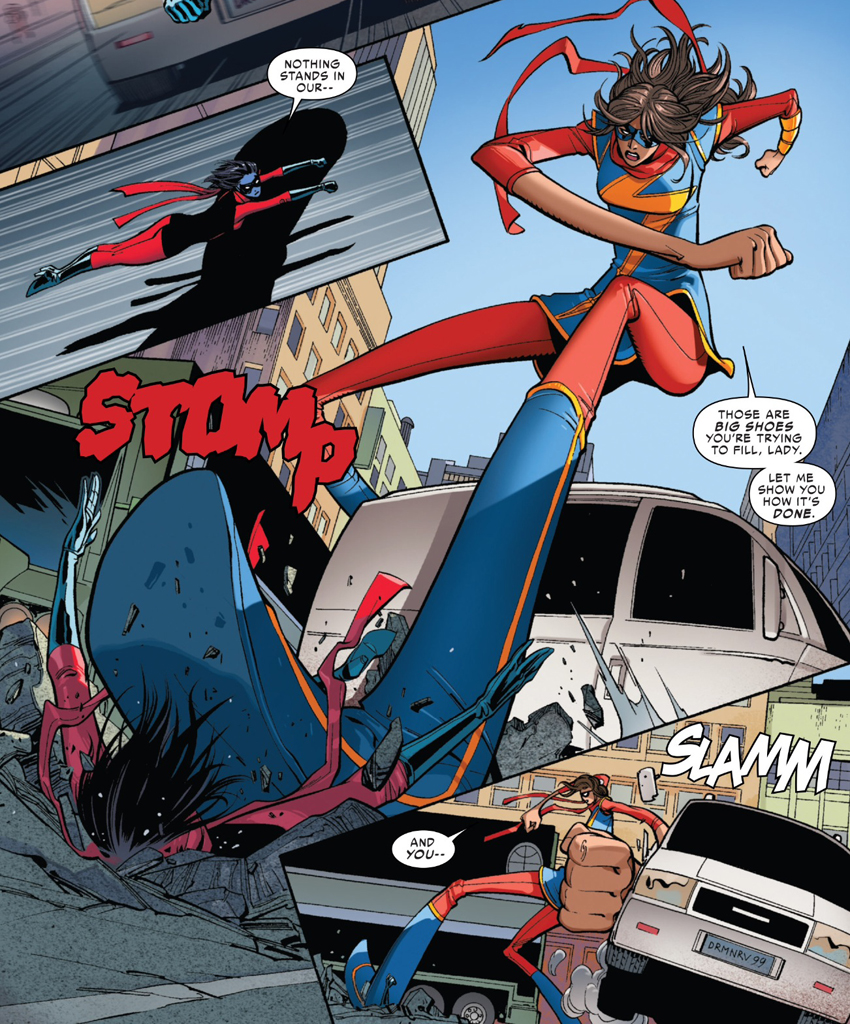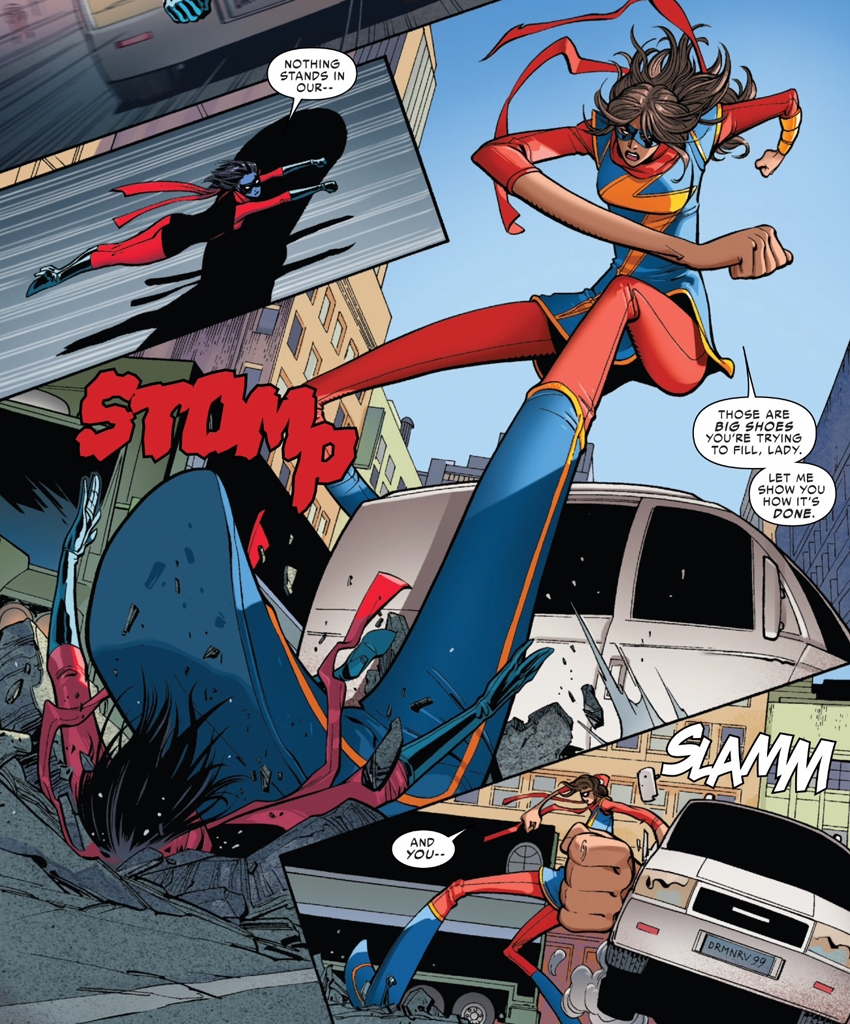 It also has to be pointed out that as a Muslim of Pakistani heritage living in America, Kamala has some very potent stories to tell about modern society. On top of just being an awesomely fun teen character that's one the main aspects of Marvel's push towards a new young audience, she's become a huge hit with comic book fans because of that diversity and social consciousness she brings to the table. The only concern would be that recreating her powers onscreen may get a bit expensive and tricky for a weekly show. We've seen other superhero shows make do though, so I'm sure ABC/Marvel can make a plan.
Last Updated: August 6, 2019