PREPARE FOR BATTLE! It's that time of the month again: Feuds need to be settled, gold is up grabs and the WWE brands are going to war. Here's the full list of matches happening this Sunday at the latest PPV, Battleground.
WWE Champion Dean Ambrose vs. Roman Reigns vs. Seth Rollins (Triple Threat Match)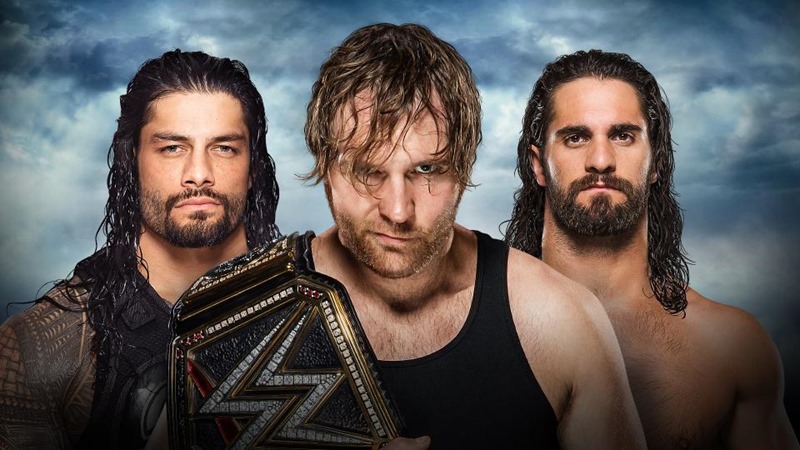 There's a reason why a certain suitcase in the WWE is referred to as money in the bank. Ever since the WWE introduced the idea of an annual one-of-a-kind contract that would allow you to have any match against any opponent of your choosing at any time, champions have risen and fallen on the same night and new legends have been written.
Dean Ambrose knows this. Thanks to that very briefcase, he cashed in his opportunity and dethroned Roman Reigns to become the new WWE Champion. It was one former Shield brother versus another, with Seth Rollins returning to reunite all three members of that dead stable in a new rivalry for the biggest title in the WWE. Once Reigns got back from his drug suspension that is.
Still believe in the Shield? I believe that we're in for one hell of a triple threat match at Battleground on Sunday.
John Cena, Enzo Amore and Big Cass vs. The Club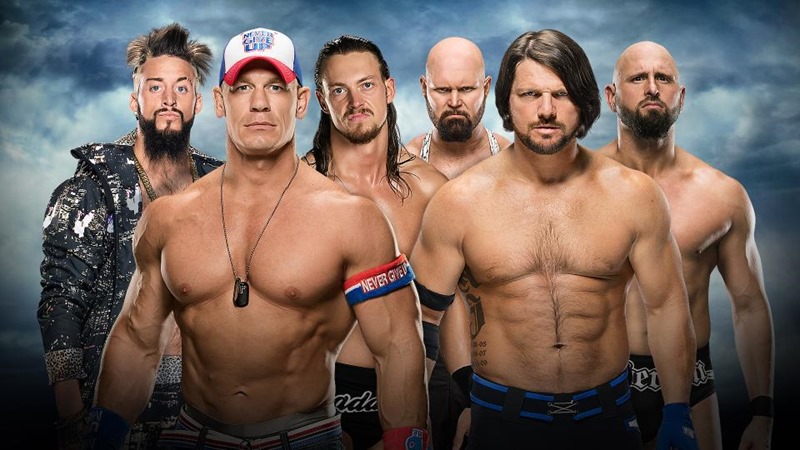 AND HIS NAME IS JOHN CEEEEEEEEEEEEENA! Ever since Cena returned to the WWE, he's had numerous run-ins with AJ Styles, Karl Anderson and Luke Gallows. The Club doesn't just want to defeat Cena. They want to annihilate him for good. Fortunately, Cena has some help in his corner, from the masters of the BADABOOM: Enzo Amore and Big Cass. At Battleground, they'll be teaming up to give The Club something that they've managed to avoid so far: A fair fight.
Sami Zayn vs. Kevin Owens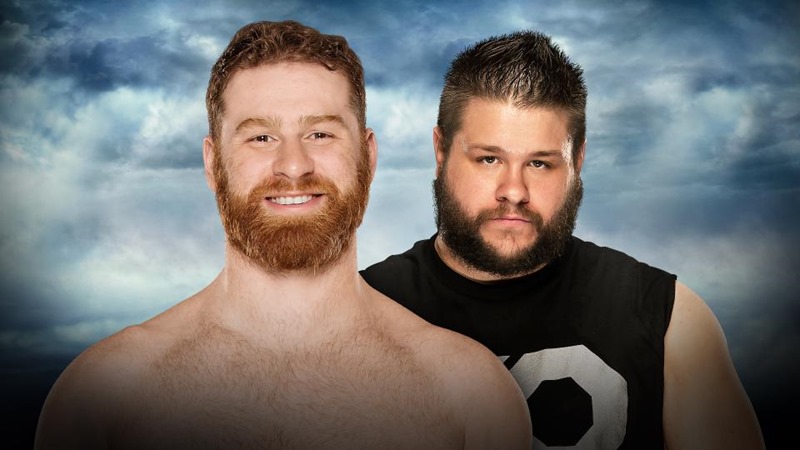 Oh for the love of Vince McMahon's Kiss My Ass Club, can we please put an end to this rivalry at Battleground? Probably not, but at least we'll get to see a match with plenty of superkicks and top-rope shenanigans. Yet again.
Becky Lynch vs. Natalya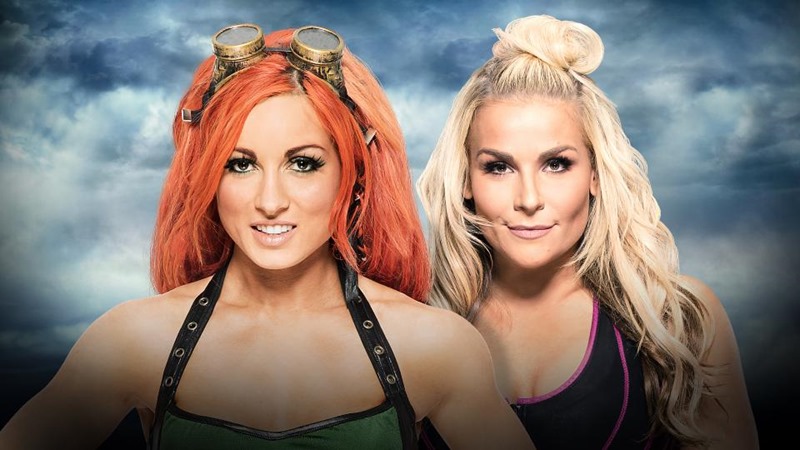 You know, I honestly haven't been following the drama between these two at all. They'll probably put on a good match though. Right?
Intercontinental Champion The Miz vs. Darren Young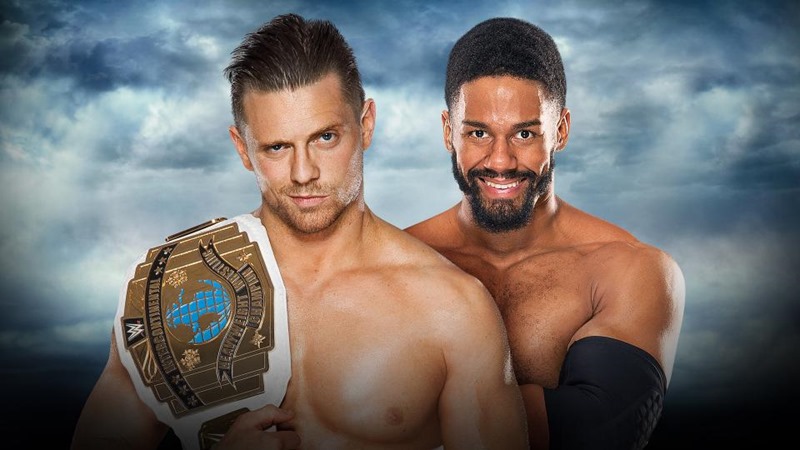 MAKE DARREN YOUNG GREAT AGAIN! Thanks to the tutelage of Bob Backlund, Darren Young has been enjoying some big wins in the WWE lately. This Sunday at Battleground however, he'll face his greatest challenge yet when he goes for the Intercontinental gold around the waist of the current champ, The Miz. Can Young reach inside to find some inner greatness? Or Will The Miz get away with some dastardly tricks yet again? Scientists have analysed the data, and say "maybe".
United States Champion Rusev vs. Zack Ryder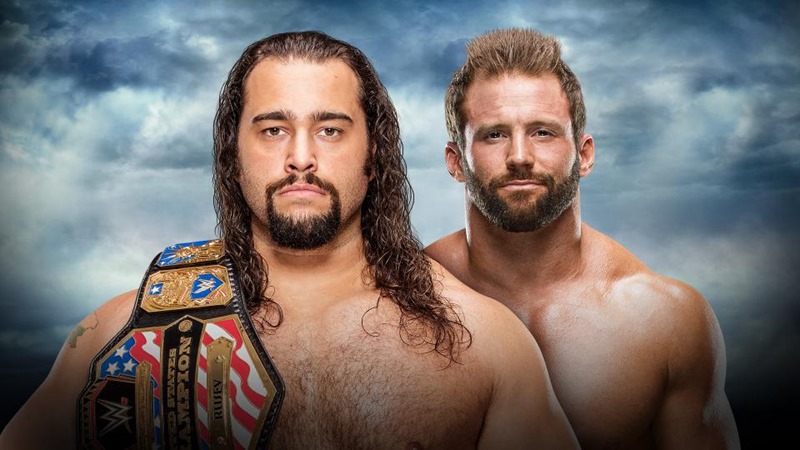 If there's one performer in the WWE who deserves a win, it has to be Zack Ryder. The master of the Woo Woo Woo chant made a name for himself as a man of miracles, but said instances of divine intervention have been in short supply throughout most of 2016. But lately, Ryder seems to be on a bit of a better streak, racking up several big wins and a chance for gold at Battleground. If he can get past the Bulgarian Brute Rusev that is.
Sasha Banks and a partner to be named vs. Charlotte and Dana Brooke
Boy, I really should pay attention to these matches featuring the X chromosome of the WW Division, but I also happen to find them to be a perfect and cheaper substitute for sleeping tablets.
'The Highlight Reel' with Randy Orton
Hey, Randy Orton is back! I bet he'll have some sick new tattoos when he arrives to say and challenge somebody at Battleground while on Chris Jericho's Highlight Reel show. Or I'll eat my signed VHS copy of Ready To Rumble if he doesn't.
The New Day vs. The Wyatt Family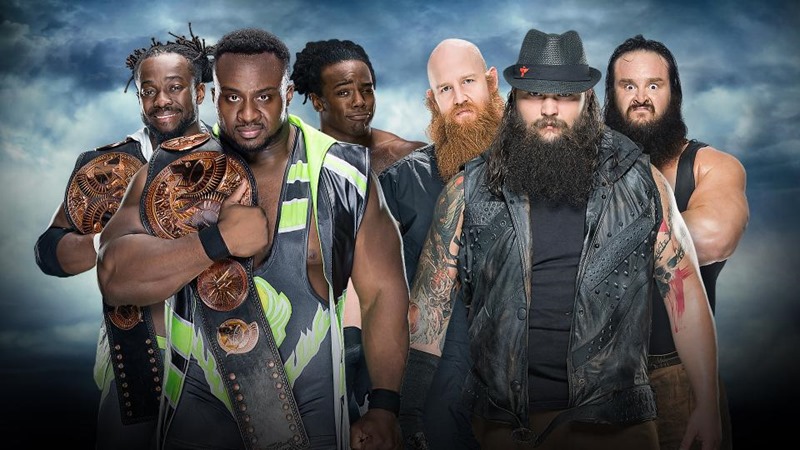 Now here's a feud that nobody saw coming: The unyielding power of Booty-Os, matched up against the dark weirdness of the Wyatt Family. I'm taken bets that said match will end with a brainwashed Xavier Woods donning a weird Hotline Miami mask and betraying his New Day brothers. Anyone want to add to the pot?
Last Updated: July 22, 2016