The age of television is meeting some tough competition in recent years with the introduction of Netflix, Amazon and other major companies opting for an online presence. Netflix is obviously the largest making claim in the streaming space, but there is one other platform which has long dominated the online sphere – Twitch. While Twitch is best known as a gaming streaming service, their acquisition by Amazon has led them in new directions, which we've showcased throughout the last several months. Twitch have broadened their broadcasting categories to include creative channels, and reruns of popular shows like their Power Rangers Mar and Bob Ross's the Joy of Painting. Both have received wide praise from Twitch viewers and have ushered in a new space for Twitch to evolve into something much bigger.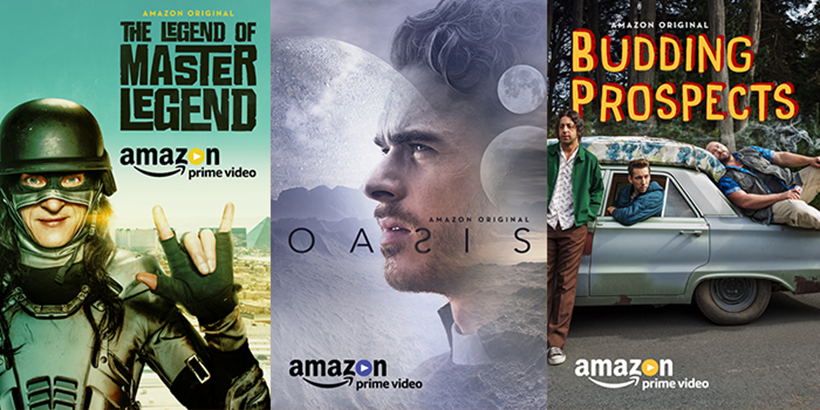 Amazon are now planning to "test the waters" with a new segment piloting three new television shows which will fill a 120 minute slot and run 24 hours on April 5th. The three television shows are a sci-fi drama Oasis; a comedy about growing pot in 1983 called Budding Prospects; and finally the Legend of Master Legend, a new comedy in the super-hero genre.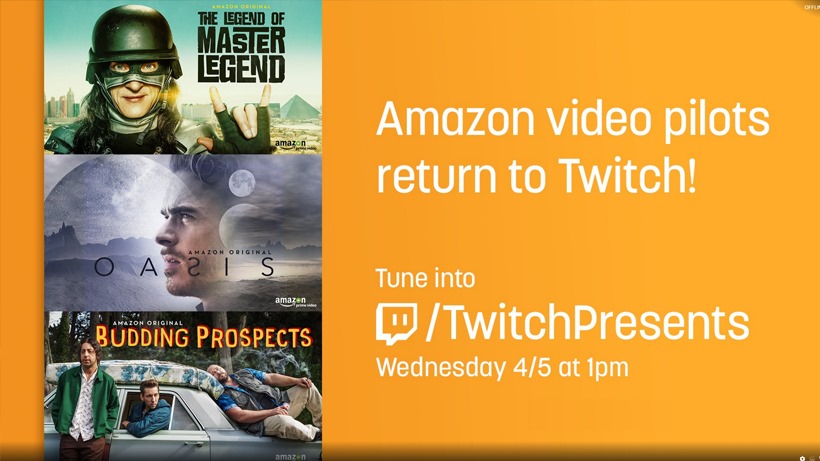 The decision to air more non-gaming content comes, of course, from the success of the two above mentioned shows which dominated Twitch viewership during their airing. Twitch has an extremely unique cult-esque following birthing internet sensations and "memes" from their projects. I believe Power Ranger, the latest 23-season showcase, had a large influence on the most recent Power Rangers movie and it's something that both Amazon and other companies are looking to continue. Amazon are known for showing pilots of new series on their streaming platform, something Twitch are looking to continue.
Twitch's VP of Sales Europe, Steve Ford, spoke with The Drum about the new direction:
"… all of the non-gaming content we've introduced can be traced back to things we've heard from our users and we will be continuing to look to them to guide us."

"Movie studios are working with Twitch across the globe because they recognise we are in the same business – the human entertainment business," Ford continues, "But all brands are excited about the opportunity that live broadcasting offers them to communicate with an audience, and with years of experience under our belt, Twitch is in a solid position to lead the thinking in this space."
Twitch, for many people, is a one-stop-shop for any and all gaming content. One of Amazon's latest initiatives is the inclusion of their store for popular gaming titles which has long been a "window-shopping" space for gamers who want to see newly released games. The idea for including non-gaming content, as Ford explained above, will usher in a new audience and in a sense bridge the gap between gamers and non-gamers who might stumble across content of their liking in both gaming and non-gaming broadcasts. April 5th will mark day one of the new endeavour and it's likely that the now popular Twitch Presents channel will include a lot more content aimed at driving this new direction.
Last Updated: April 4, 2017