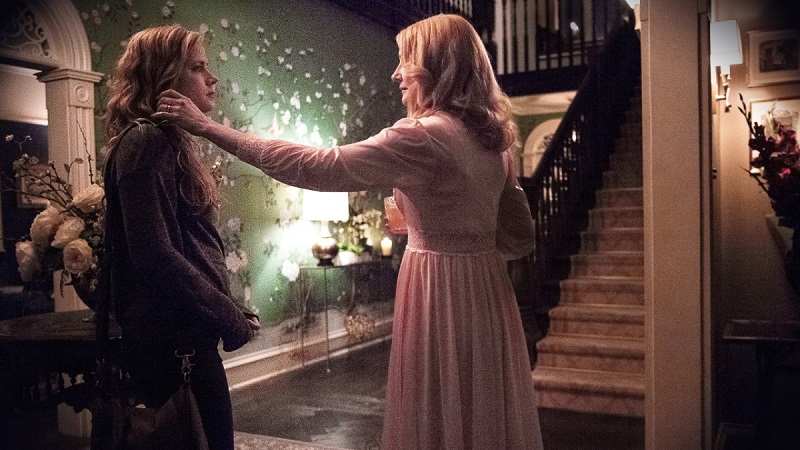 HBO is it at it again with another potentially big series hit series coming our way, in the shape of the mysterious Sharp Objects mini-series as the channel looks to once again add to their slate of impressive properties. If you want to create an engaging series, you can do little wrong when you get the always remarkable Amy Adams to play the lead as the actress can portray just about every type of emotion out there.
Based on the novel by Gone Girl writer Gillian Flynn, this new series looks every bit as crazy and surreal as you would expect from such a twisted but superbly 'sharp' mind. The story follows Adams' Camille Parker, a reporter who returns to the home she left behind to cover a series of violent murders. The return, as well as the crimes in question, are particularly difficult for Camille who has a history of self-harm.
To ensure that a strong story such as this one doesn't go to waste, HBO brought on Jean-Marc Vallee who directed last year's incredible Big Little Lies for the studio, to direct all 8 episodes of this series. Here's a first glimpse of what we can expect from their efforts with the first trailer for the series coming our way:
It's a little difficult to gather anything about what we can expect from the adapted story as the trailer doesn't reveal too much. One thing that does seem certain though is that the series is really aiming high in the horror stakes. I guess this fact should not be too surprising considering that horror studio Blumhouse Productions was also involved in putting this new series together with HBO. Combine those scares with what is undoubtedly going to feature a lot of emotionally challenging moments based on an already strong story and you have the recipe for success yet again for HBO.
Sharp Objects is scheduled to premiere in July on HBO and will likely be coming to our local MulitChoice and ShowMax not too long after.
Last Updated: April 23, 2018