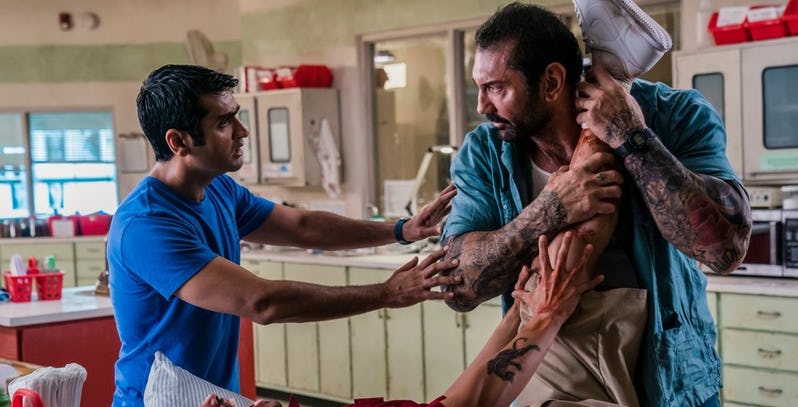 We should never underestimate the importance of taxi drivers. It may seem like menial work, but their ability to get us to places when needed makes them unsung heroes of modern day life. Especially considering the horrible hours and even more obnoxious passengers they have to put up with all with a smile on their face.
The upcoming movie Stuber sees Kumail Nanjiani play the role of a mild-mannered Uber driver who gets the opportunity to become a real hero when Vic (Dave Bautista), a detective hot on the trail of a dangerous criminal hires him to be his driver for the night. Much hilarity ensues as the two polar opposites need to work together to try and catch the bad guys. The film sounds predictable with these sorts of opposing characters a frequent go-to for Hollywood action comedies. So can it stand out from the crowd and give us something fresh? Let's take a look at the new trailer to find out:
I think I enjoyed that more than I should have. Bautista has shown a flair for comedy and clearly puts it all on display in this movie while Nanjiani plays the typical nerdy role that we have come to know of him to perfection. The plot remains predictable, but the pair make it work with their great energy, with some fun nods to the highs and lows of Uber driving thrown in for good measure.
Written by Tripper Clancy (Four Against the Bank) and directed by Michael Dowse (Goon) the film has been receiving positive buzz when it premiered at the SXSW Festival in March with many comparing it to great action comedies like Lethal Weapon. If the evidence of the trailer is anything to go by, then it's a connection I can definitely see and a film I can certainly get behind.
Stuber arrives in theatres on July 12.
Last Updated: May 24, 2019