WARNING: THIS ARTICLE CONTAINS SOME SPOILERS FOR PAST SEASONS OF THE WALKING DEAD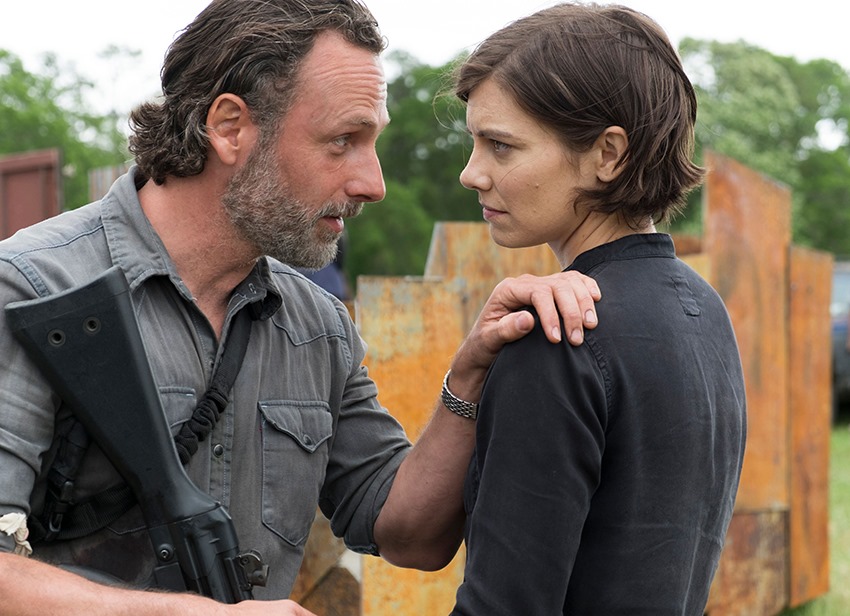 Once the biggest TV series in the world, The Walking Dead has seen its fortunes fall over the last years. While the viewership numbers of AMC's comic book zombie drama adaptation have still been the stuff of TV executive fancy across its eight seasons, they're nowhere close to the show's heyday and they keep dropping. Some of the biggest drops came when the show took controversial or unexpected turns, like the painfully protracted farmhouse arc or Glenn's brutal demise at the hands of Negan. And now it looks like The Walking Dead may see its most surprising development yet thanks to a huge cast shake-up.
Rumours broke at the tail end of last week that star Andrew Lincoln and co-star Lauren Cohan would be leaving the show during the upcoming ninth season – rumours which have now been confirmed by fellow actor Norman Reedus. For Cohan, this was actually expected as the actress had been engaged in messy contract renegotiations after it was revealed that she was being paid less than her male co-stars. For a while it looked like Cohen would not return at all – a problematic development as she plays a key role as Glenn's widow Maggie Rhee and the current ruler of the Hilltop community – before it was confirmed she would be back for a limited number of episodes.
Lincoln's departure is a bit more surprising though. As embattled ex-sheriff Rick Grimes, Lincoln has been the lead of the show since its start. While the character has gone through several tragedies in recent times, including the death of his son Carl, which has left him a bit of a morally misguided emotional wreck, the events of the season eight finale – Rick finally wins his war against Negan, but doesn't give into his dark side and spares his life – has seemingly set him back on his heroic path. However, according to a report from Us Weekly, Lincoln has become disillusioned with playing a single character for the last eight years and he wants to focus back on movies again. Exactly how Lincoln's Rick will depart the show is not known (some reports claim he will walk away rather than be killed off), but both he and Cohan will only be around for six episodes in the upcoming ninth season
With both of the show's biggest stars out of the picture, it will now fall to Reedus' Daryl Dixon to take the lead, with reports claiming that the actor is getting a potential $20 million paycheck to stay on in the wake of Lincoln and Cohan's exits. Daryl has been a firm fan-favourite since his introduction in season 1, but he's taken a bit of a backseat in the narrative in recent times, merely off doing the occasional solo mission at Rick's behest. That is clearly going to have to change now. Daryl does have the advantage of being an original creation for the TV series adaptation and not a character in Robert Kirkman's original comic books, and thus his story could go in any direction. Of course, in the comics, Rick is still very much alive, one of many changes from the source, so things are already heading in unexpected directions.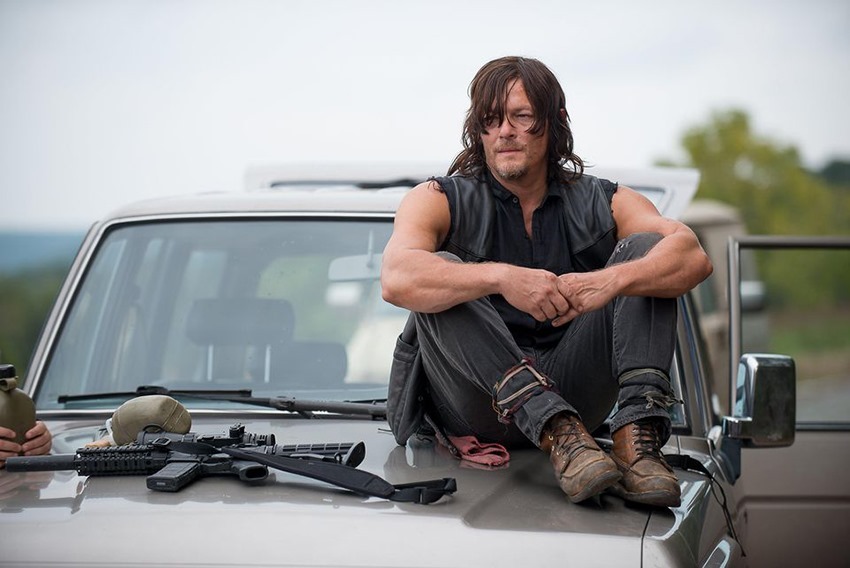 Reedus confirmed Lincoln's departure through a heartfelt Instagram post which had many fans all emotional. Unfortunately, there were many other fans who are feeling different a type of emotion, as many have taken to social media to declare that they would be done with the show once Lincoln leaves. Season 8 had the lowest ratings in The Walking Dead's history with the bottom coming after the mid-season finale when Chandler Riggs' Carl was killed off. Couple that with another fan-favourite in Lenny James' Morgan leaving to join the cast of spinoff Fear the Walking Dead, and it leaves the show with very few of its original cast members (Melissa McBride, who plays Carol, will now be the show's longest-running cast member).
Are you still watching The Walking Dead or were you one of those who dropped out a while back? If the former, what do you think of the departure of Rick and Maggie?
Last Updated: June 4, 2018