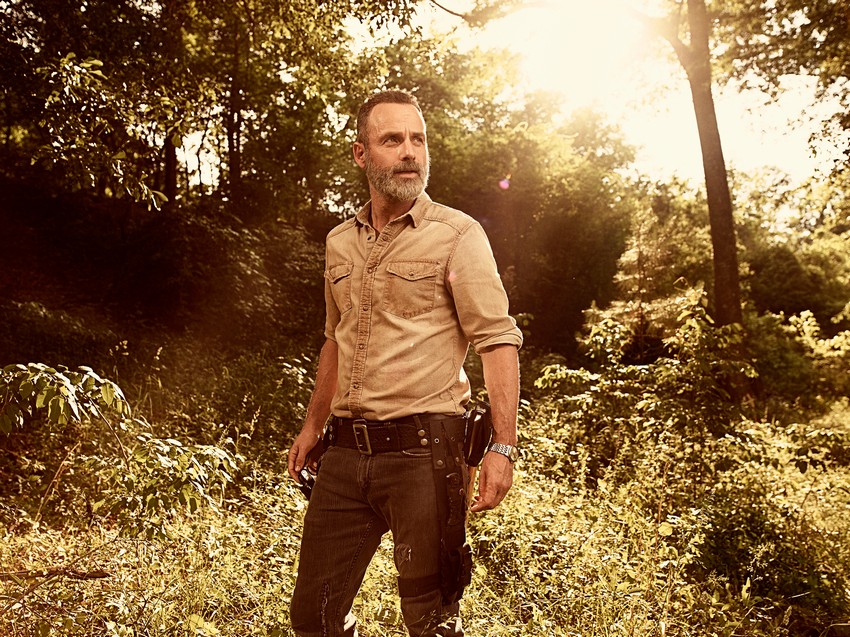 If you're a fan of The Walking Dead over in the US (or maybe just a very early bird) then last night you would have seen the swan song of Rick Grimes. Andrew Lincoln's sheriff turned post-apocalyptic leader has led AMC's record-breaking zombie drama since the comic book adaptation's inception in 2010, but as we learned earlier in the year the English-born actor has asked to exit the production due to wanting to spend more time with his family back home. With Lincoln's final six episodes almost wrapped up, things didn't look good for Rick last week when we left him grievously injured on the side of the road with a zombie horde descending upon him. While I (and most other locals) will only get to see how Rick's final episode plays out tonight though, this morning we did get greeted with the news that just like so many things in the world of The Walking Dead, it appears that Rick Grimes just doesn't know how to fully embrace death.
Variety reports that while Lincoln's tenure on the TV series is indeed over, the actor has signed on to star in multiple feature-length films in development with AMC that will focus on Rick's further adventures. Having not seen the not-so-final fate of Rick revealed yet, I have no idea if this is going to be some kind of sequel or prequel or something in-between. What I do know though, is that AMC is wasting no time in getting this done as production on the first of the films is expected to start in early 2019.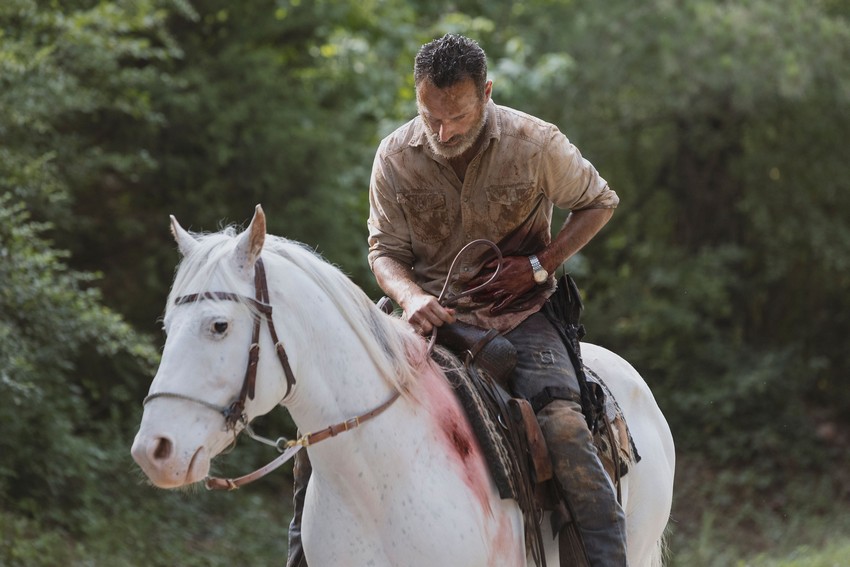 Scott Gimple, who co-produced The Walking Dead from its beginning and then stepped up as showrunner from its fourth season to its eighth earlier this year, will be shepherding these new movies. Gimple was recently appointed as Chief Content Officer for the entire The Walking Dead on-screen universe, and these are the first of his plans to expand the franchise beyond just the core show and spinoff Fear the Walking Dead. In a statement, the writer/producer said that "We have a lot on the horizon – starting with a new epic featuring one of the greatest leading actors in television history and one of the best people I've ever met."
These films are going to be big evolutions of what we've been doing on the show, with the scope and scale of features. We're starting with the first part of the continuing story of Rick Grimes, and there is much more on the way, featuring yet-unseen worlds of 'The Walking Dead' and faces from the show's past, as well as new characters we hope to become favorites, told by TWD veterans and emerging voices. We want to break new ground with different, distinct stories, all part of the same world that's captured our imagination for nearly a decade of the Dead.
Robert Kirkman's original The Walking Dead comics are brilliant pieces of storytelling, but its on-screen counterpart hasn't always been of the same quality. Despite its still being one of the biggest shows in the history of television, the TV series has had its highs and lows (in the case of its painfully draggy second series, such lows so as to be subterranean), however its current season under new showrunner Angela Kang has been a massive return to form. If these Rick Grimes movies can continue that upward trend in quality, then I'm totally onboard for them.
Last Updated: November 5, 2018