Another week, another new Stephen King adaptation in the works. The highly prolific and imaginative author seems to never run out of material that studios want to turn into either movies or new TV shows. Given the author's popularity and the fact that most of these adaptations tend to be successful, I guess it's no wonder that studios are always looking for new stories to tell from the author's extensive catalogue of material.
The next in line appears to be a new feature film that will be developed by Netflix based on the novel, In The Tall Grass. King wrote that in collaboration with his son, Joe Hill – who is also proving to be a successful writer, so the talent runs in the genes. This is not the first time that Netflix is looking to adapt material of King's for a movie, as the studio had a lot of success adapting one of King's books last year, titled Gerald's Game, a book which many considered unfilmable. Netflix also adapted King's other popular work, 1922 into a TV series which was also widely praised. So the studio is hoping for more of the same this time around and not only seems to have a solid grasp of how to tell King's stories, but a strong viewership interested in watching them too.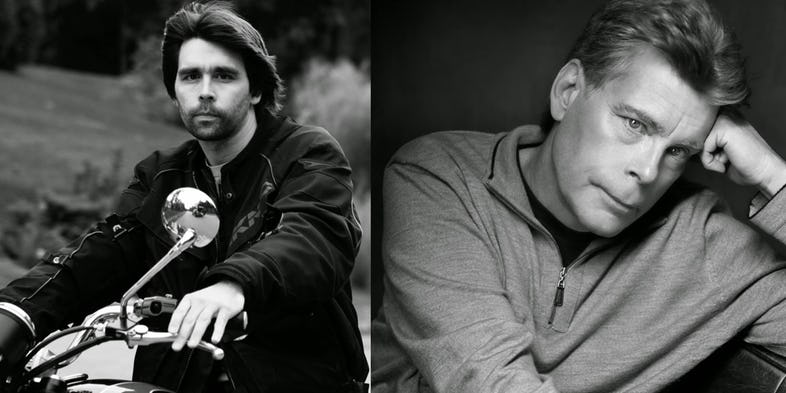 In The Tall Grass is a typically creepy story from the authors, with a brief synopsis alone that is enough to fill you with intrigue:
"…after hearing a young boy's cry for help, a sister and brother venture into a vast field of grass in Kansas but soon discover that there may be no way out".  It's one of those tales that should easily make for a gripping horror film.
According to Deadline, Netflix is looking to Vincenzo Natali (Cube, Splice, Westworld and Lost in Space) to direct the movie with James Marsden also in talks to play the lead in the film. While both these names are not confirmed yet, Netflix is reportedly already planning to start filming in the next few months, so they will need to finalise these positions fairly quickly if they want to hit those dates. It seems almost a bit of a rush from a filmmaking perspective, but there must already be a sold script in place otherwise Netflix wouldn't be so quick to jump into the project.
For Stephen King fans, it's just yet another exciting project to look forward to in the future – considering they find the time to keep reading all of his novels and watching the many adaptations already in place.
Last Updated: May 9, 2018