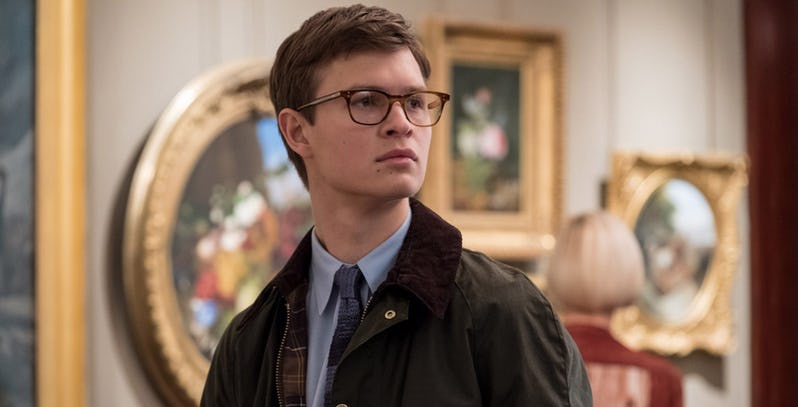 Life is a journey that is made up of many events along the way that eventually define who we are. And while it's easy to define a person by their actions, there is often a history of experiences that have led a person's life down this path that we will often fail to realise or even understand. Yes, this is deep stuff that I am talking about here, but then this new movie, The Goldfinch, is made of some deep stuff itself.
After making it into the big time with his starring role in Edgar wright's Baby Driver, Ansel Elgort takes on his next big starring role, this time in a much more subdued and dramatic film. The Goldfinch is based on the Pulitzer Prize-winning novel of the same name by Donna Tartt and sees Elgort play the role of Theodore Decker, who loses his mom in a terrorist bombing as a kid that leads him into a series of adventures as he gets older.
I think it's easy to see from this trailer that this film, written by Peter Straughan (Tinker Tailor Soldier Spy, Frank) and directed by John Crowley (Brooklyn) covers a lot of territory as it traverses the past and present life of Theodore and the tragic event that altered his life and gives us a brief glimpse of some of the paths he takes as a result, indicating the potential for even more tragic consequences.
The film most certainly looks like it is going to be an emotional roller-coaster ride, but to make sure this powerful story is told believably, Warner Bros has assembled a powerful cast which includes Oakes Fegley, Jeffrey Wright and Nicole Kidman all alongside Elgort, making this a film worth seeing just for the potential of the cast alone.
The Goldfinch is making its way to US theatres next week with a limited South Africa release likely to follow.
Last Updated: May 30, 2019