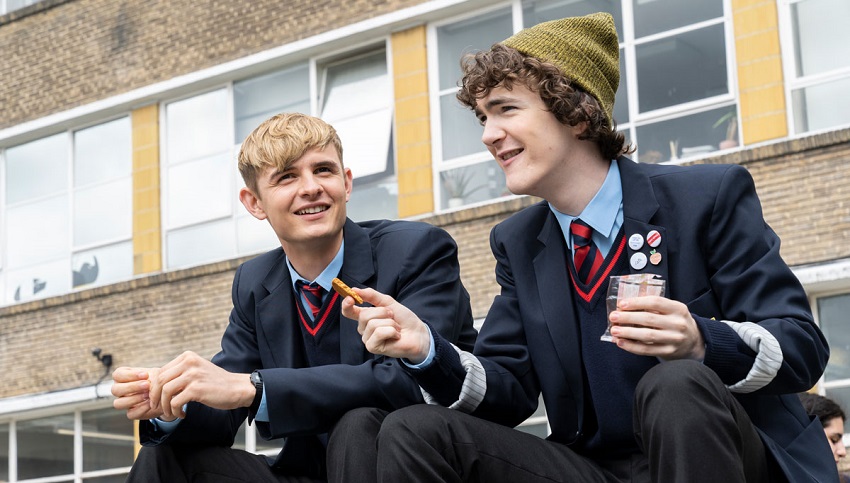 Alex Rider is the name of the teenage MI6 superspy created by British author Anthony Horowitz and who, not surprisingly, stars in his best-selling Alex Rider series of novels. First published in 2000, the series of young-adult novels based on his adventures now stands at eleven titles, with a collection of short stories published earlier this year and a twelfth novel due sometime in 2020. The first novel, Stormbreaker, was also adapted into a 2006 feature titled Alex Rider: Operation Stormbreaker which starred a young Alex Pettyfer in the titular role. And it was a bit of a dud, and that was the end of that.
Until now! As evidenced by the teaser trailer below, the character is heading to the small screen in a series simply titled 'Alex Rider' thanks to Sony Pictures Television and Eleventh Hour Films (which is run by Horowitz's wife, Jill Green). Originally in development at the UK's ITV, Sony subsequently took over development and self-funded the entire series with no broadcaster attached. They're now shopping around for distributors, and I would assume they're looking closely at a streaming service with an international footprint (which only really leaves Netflix and Amazon) rather than entering into multiple distribution agreements. This also means there's no official premiere date as yet.
The eight-episode-long first season of the series is based on the second novel in the series, 2001's Point Blanc, and sees our teenage superspy ordered by MI6 to infiltrate the exclusive Point Blanc boy's school located in the French Alps after two billionaires with sons at the academy died under mysterious circumstances.
Otto Farrant (The White Queen, War & Peace) takes the role of Alex Rider, while the series also stars Brenock O'Connor, Stephen Dillane, Vicky McClure, Haluk Bilginer, Andrew Buchan, and Ronkẹ Adekoluẹjo.
Let's take a look:
I rather liked that, and I wasn't expecting to because I'm not the biggest fan of young adult novels or their screen adaptions. This looks like a fun, action-filled series, and it's pretty clear that Sony didn't skimp on the budget when putting it together. I won't be surprised to hear this is snapped up by a distributor very soon, and hopefully one that reaches our shores because I'd like to check this out.
What do you think?
Last Updated: October 1, 2019