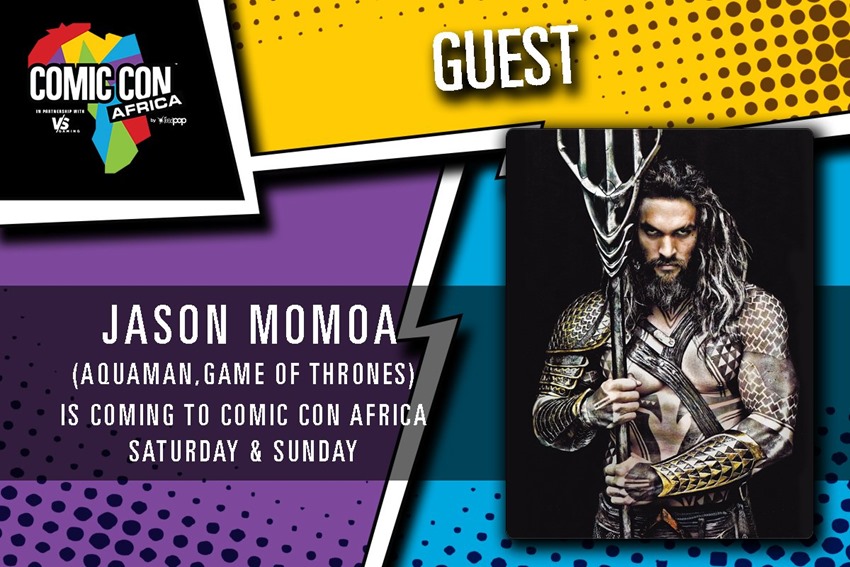 Comic Con Africa! For years, local fans and audiences have wanted a taste of the convention scene that America and Europe experiences on a monthly basis. All the glitz, glamour and prestige of an event that celebrates the very best of pop culture and welcomes fans of all ages to have a blast within that venue. This year, the first proper (and official!) Comic Con finally arrives in South Africa.
Organisers ReedPop and VS Gaming have been promising a show that'll meet international standards. A promise that they look to be upholding, as Comic Con Africa will feature a huge superstar making a splash at the debut convention. None other than a founding member of the Justice League, Jason Momoa:
Jason Momoa!!! The great Dothraki warlord, Khal Drogo from GoT, Aquaman and more, will be appearing at Comic Con Africa on the 15th & 16th of September 2018.
Check out the link: https://t.co/DloUCpc9ih#ComicConAfrica #VSGaming #JasonMomoa #Aquaman #ReedPop pic.twitter.com/xupFuwjVOL

— Comic Con Africa (@ComicConAfrica) April 24, 2018
Well hot damn. I know for a fact that South Africa's collective underwear is now wetter than the seven oceans combined. If this is the tip of the iceberg for the guest list that Comic Con Africa has in store for its first year, I think we're going to be in for one hell of a show. With Aquaman around the corner in 2018, could we even see a sneak peek at the next big DC Universe flick? We'll have t grill the Atlantean for some answers I reckon.
Last Updated: April 24, 2018