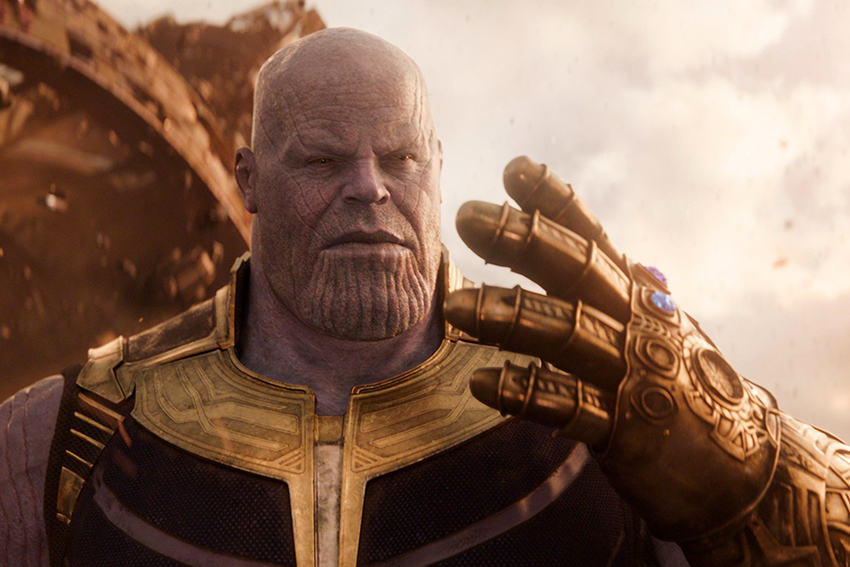 Ambition. If there's ever been a word to describe Thanos, that would be it. This holds true for both his reality-reshaping onscreen machinations in Avengers and the actual plan to bring Marvel's biggest cosmic villain to the screen. It took more than half a decade of teases and very brief cameos across several movies before Josh Brolin would fully realize Thanos in the Russo Bros' smash hit blockbuster earlier this year, but that ambitious plan all started with just the brief post-credits scene of 2012's The Avengers. Except there really wasn't a plan back then.
That's according to fan-filmmaker Joss Whedon, who wrote and directed The Avengers to critical acclaim and acted as the chief architects of the Marvel Cinematic Universe before infamously parting ways with the comic book movie studio after tough working conditions on sequel The Avengers: Age of Ultron. As much as it exploded geek heads at the time with the possibility of what was to come, Whedon revealed in an interview with IGN that he basically just included Thanos because he thought he was cool and had no idea what he wanted to do with him after that.
"Honestly, I kind of hung (Thanos) out to dry. I love Thanos. I love his apocalyptic vision, his love affair with death. I love his power. But, I don't really understand it. He's had a lot of power, and he was cool in the comics. And I'm like, Thanos is the ultimate Marvel villain! And then I was like, I don't actually know what I would do with Thanos. So, I liked what (The Russo brothers) did so much, and I thought Josh Brolin killed it. And they did an amazing job of keeping that performance on-screen. But it wasn't like I was like, here's a set of directions. I was like, I'm gonna get through Ultron, nap for four years, and then I'll come to the premiere. Which I did! It was like, this is so cool!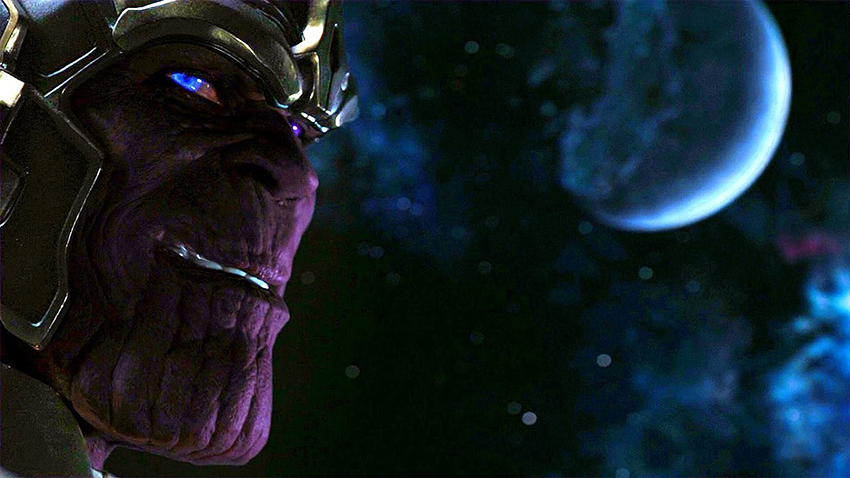 There's a probably a little bending of the truth going on in Whedon's words here. One of the big trademarks of the MCU is how studio boss Kevin Feige roadmaps out the future for all their films well in advance. Thanos and the Infinity War was definitely part of that, so it wasn't like Whedon included him on a whim, but he more than likely just had no idea of the details of what this cinematic version Thanos would be like and how he would go about executing his grand scheme.
The Thanos the Russo Bros eventually gave us did in fact end up different to his comic book roots, ditching his very literal love of Death (personified in the Marvel comics as a female entity) to instead validate his plans of wiping out half of all life in the universe as a form of necessary balance to preserve the greater whole. And Whedon is definitely a fan of those changes.
I thought they did what they needed to do. They gave him an actual perspective and made him feel righteous to himself, which is always a better idea. So I liked what they did very much. I did not know about it, I certainly didn't come up with it.
Brolin's Thanos has rapidly become one of the most iconic villains in pop culture with plenty of audience members even siding with his views (and paying the price for it). Whedon may not have had a plan for the villain when he first introduced him, but it definitely all worked out in the end. Thanos will return next in The Avengers 4 in May 2019.
Last Updated: July 25, 2018