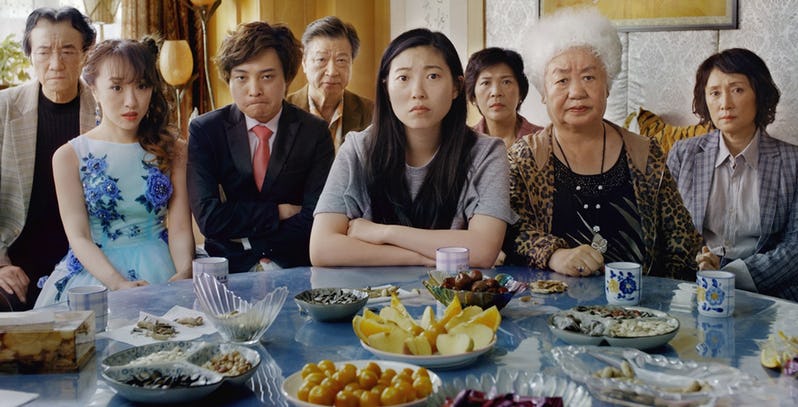 No one really wants to say goodbye to a loved one. Something which, sadly, almost all of us will have to do at some point. However, if you could, would you not want to do it in a way that makes the most of it and allows them to live their last moments in sheer happiness? Yes, I know it's a sombre note to start an article off with,  but that's the premise of this new film The Farewell which sees a family split between the US and China, reunite over the illness of their grandmother. The catch though is that the grandmother is not aware of her illness, with the family choosing to not let her know that her illness is the reason for their reunion and rather let her enjoy these last moments of her life without any fear of what might be coming.
It's certainly a heartfelt plot for a movie which is actually based on the real-life events of writer/director Lulu Wang's own experiences with her dying grandmother. Judging by this first trailer for the film, she definitely brings a lot of heartfelt relatability to the story, while also ensuring there are enough comedic moments to not make the film feel too overbearing and dreary.
 The film certainly looks like another potential winner, much like last year's Crazy Rich Asians (which also starred Awkwafina) that see the diverging cultures of the east and west come together and further shine a light on how the different cultures view certain topics like life and death. It's probably not going to be the fun ride that was that aforementioned film, but in terms of storytelling and impact, it could easily match that unexpected blockbuster from last year.
Alongside Awkwafina, The Farewell also stars a host of top talents like Tai Ma, Gil Perez-Abraham, Diana Lin and Jim Liu. The film is scheduled for release in the US on July 12th, with no details on a local release available just yet. There is definitely a growing tide of strong Asian-American films coming out though and this looks like yet another stepping stone in seeing these two big film markets merge together.
Last Updated: May 10, 2019