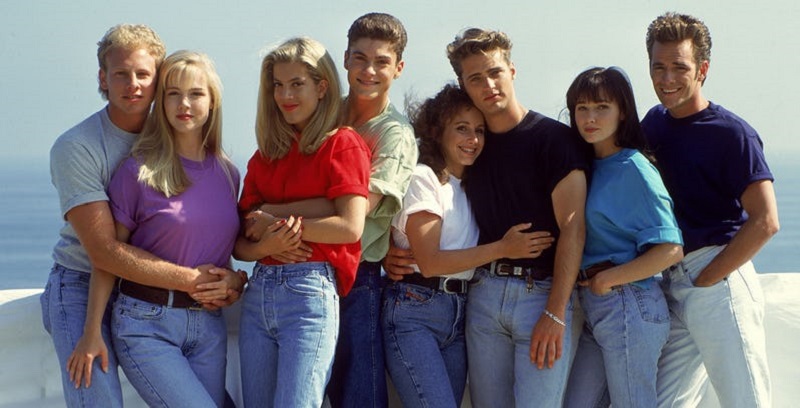 We talk a lot about the 80's getting rebooted by Hollywood, but that is not the only decade they're after. The 90's was also quite a nostalgic era and on the TV series front especially there are a host of big shows that were massively popular and could easily be adapted for a modern audience. One of those was Beverly Hills, 90210, which for a period of time in the decade, was easily the most popular TV dram in the world and made household names out of its stars Jason Priestley, Shannen Doherty, Luke Perry, Jennie Garth, Ian Ziering, Tori Spelling, Gabrielle Carteris and Brian Austin Green.
It was arguably also the height of each of their careers and probably something which the actors would all love to reach again. Something which they may perhaps be getting as according to Screen Rant, Fox is looking to revive the show with the original cast who are now all a lot older and have moved on in their lives. But there's a twist.
According to the report, Fox will be releasing the revived show – simply titled 90210 – as a six-episode event series that will air in the US summer of 2019, much like what was done for Gilmore Girls a few years ago on Netflix. This time, however, the show is not going to be a follow-up to the original or have anything to do with CBS' previous 2008-2013 reboot of the same name, but will instead see the older actors playing "heightened" versions themselves as they all come back to Beverly Hills to try to stage a new reboot of the show: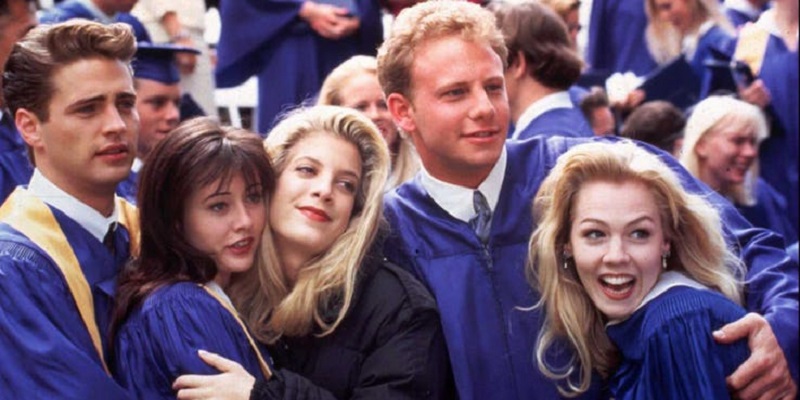 Having gone their separate ways since the original series ended 19 years ago, Jason, Jennie, Ian, Gabrielle, Brian and Tori reunite when one of them suggests it's time to get a "Beverly Hills, 90210" reboot up and running. But getting it going may make for an even more delicious soap than the reboot itself. What will happen when first loves, old romances, friends and frenemies come back together, as this iconic cast – whom the whole world watched grow up together – attempts to continue from where they left off?
If there is one thing that stands out from that press release from Fox, it's the missing names of Doherty and Perry's hugely popular characters from the original show. The report doesn't reveal any reasons why the pair were not cast, though considering Doherty's troubled past was a source of a lot of behind-the-scenes tension during the original series, it's understandable why they perhaps don't want her back.
I like the idea of the revival as it offers something sufficiently different from the original show, though I will also be honest in saying that I don't really care much for the actors anymore and feel no interest at all in wanting to revisit their lives. If this new short series is going to work, they are going to have to make something really captivating to want to draw me in, as nostalgia alone is not going to cut it.
Last Updated: February 28, 2019