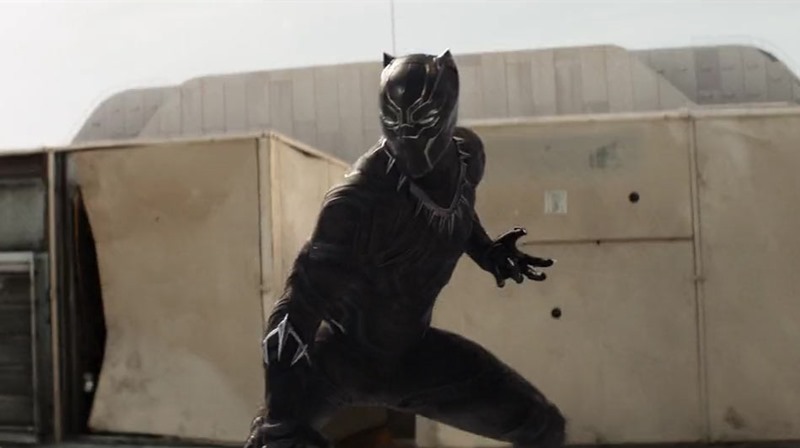 Super hero costumes aren't friendly to the filming conditions of your regular blockbuster movie. Not only do they have to look good enough to move a warehouse of action figures, they also have to be durable enough to survive a few pyrotechnic explosions when the director yells "ACTION!". Some times, you get a costume in this genre that ticks all of those boxes, think Captain America's various suits or Ben Affleck's latest batsuit.
Other times, you've got something more fragile on your hands that probably won't survive a day in the sun. That's where digital wizardry comes in these days. When it's done right, you get a cinematic marvel like Tony Stark's Iron Man armour. On the opposite end of that scale, there's Ryan Reynolds' infamous Green Lantern CGI abomination that even Deadpool couldn't resist making fun of.
But when the idea of adding CGI to a costume is done perfectly, you won't even notice it. That's the case with Captain America: Civil War, as Chadwick Boseman's Black Panther outfit was enhanced with CGI in every single frame that he was in. Now some of that was obvious of course with the more theatrical action that you saw, but for the static shots when he stood around and the Vibranium was shining in the light? Now that's magic, as director Joe Russo explained via Screen Crush:
[They] really did a ton of work on that outfit. I mean, we had an outfit that we used on set. It's impossible when you're talking about an otherworldly outfit like the one that the Panther wears, which has a certain luminescence to it because it's made of a woven metal. We could never afford to construct an outfit like that that an actor or a stunt player could move around in without sweating to death or that would capture the luminescence that we need. So what we ended up doing in post is ILM came in and painted over Chadwick and the stuntman. The outfit is completely CG.
Which means a scene like this, of a regular moment in the film, was pure CG. Incredible.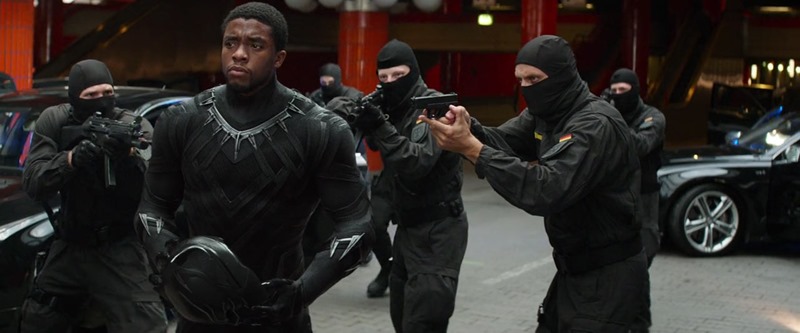 I've always felt like CG work at its best is when you don't notice any of the subtle details. And on that achievement alone, I like Captain America: Civil War even more now.
Last Updated: September 21, 2016