"Thirty years after the events of the first film, a new blade runner, LAPD Officer K (Ryan Gosling), unearths a long-buried secret that has the potential to plunge what's left of society into chaos. K's discovery leads him on a quest to find Rick Deckard (Harrison Ford), a former LAPD blade runner who has been missing for 30 years." Thus reads the official synopsis for Blade Runner 2049, the long-anticipated sequel to Ridley Scott's seminal 1982 sci-fi classic. It's also all the story I am really willing to discuss in this review.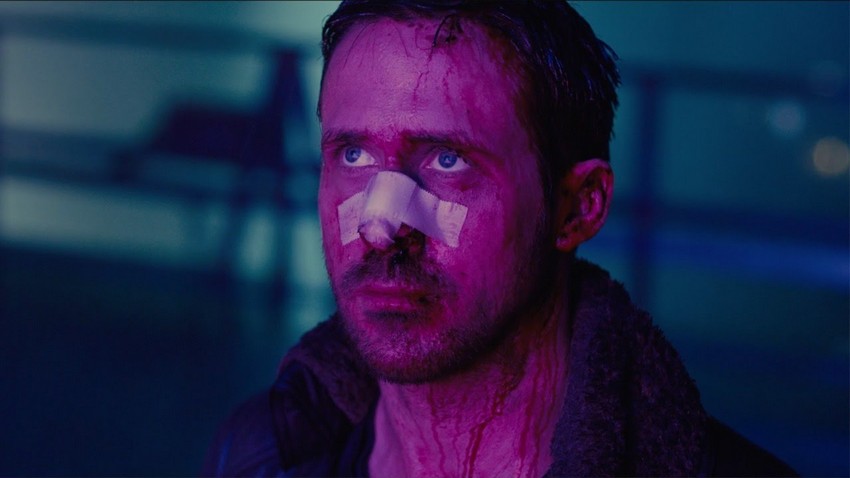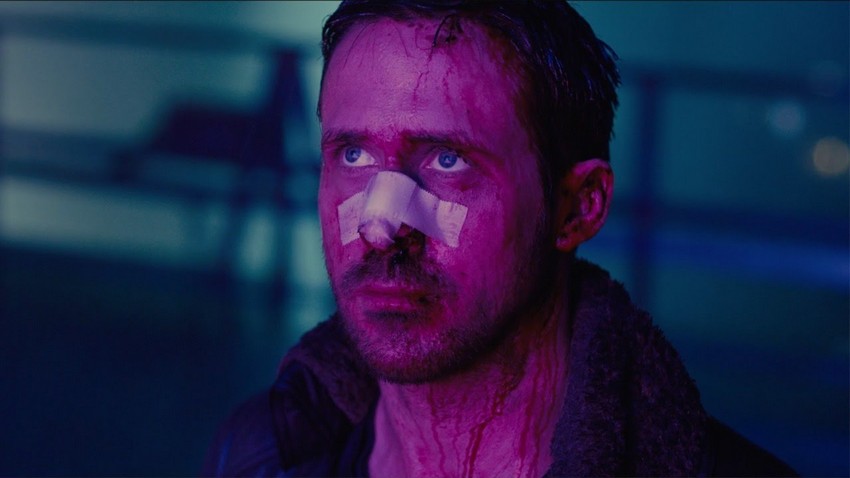 Contrary to Hollywood blockbuster trends, Blade Runner 2049 has somehow managed to hide all its secrets from its trailers and thus needs to be experienced in all its slack-jawed wonder with eyes as fresh as possible. That being said, I will reveal Blade Runner 2049's biggest secret here though: It's even better than the first film.
For years when people informed me that they had never seen the original Blade Runner, I would always tell them the same thing: With its admittedly laboured pacing and preference for thematic allegory over narrative, it's not a movie for everybody – but it is a movie everybody should watch just because of how influential it is. Blade Runner 2049 doesn't require that qualifier at all to be recommended. Instead director Denis Villeneuve – on a ridiculously potent run of films with Prisoners, Sicario and Arrival – keeps proving his legitimacy as a modern-day filmmaking master with this sci-fi magnum opus. He has crafted a towering film here that is every bit as aesthetically pleasing as it is both intellectually and emotionally mature.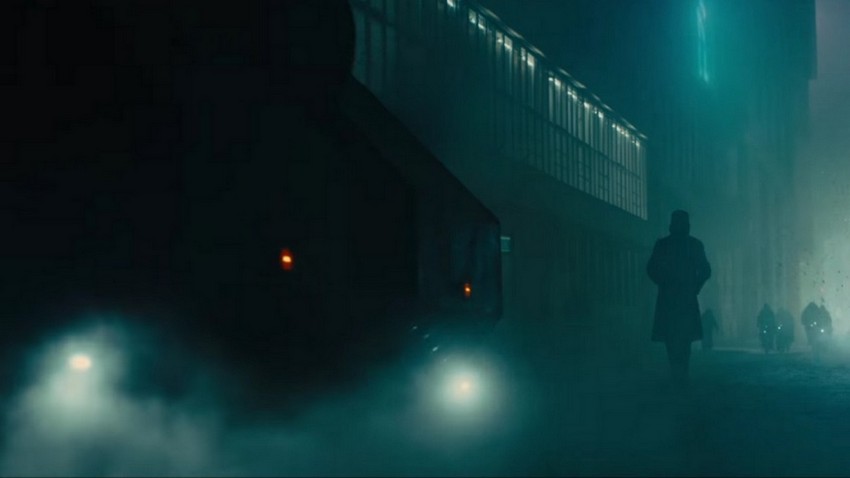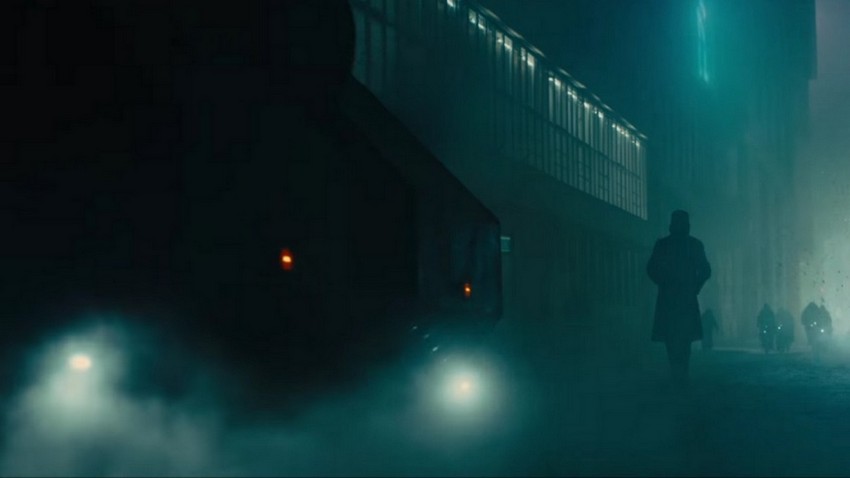 Actually, "aesthetically pleasing" is far too subdued a description. The original film's retro-futuristic production design, which switches between titanic marvels of architecture and claustrophobic domiciles all awash in a moody juxtaposition of shadow and neon, still endures. But what Villeneuve and his crew have done is give us a completely plausible extrapolation of what that world would look after another 30 years: Cityscapes have grown wilder, covering the landscape in clustering towers of concrete steel and glass, and once thriving geographical centres have been turned into massive dump sites or energy farms.
And Villeneuve and cinematographer Roger Deakins film it all in such a way as to turn every frame into a staggering work of art. The veteran Deakins has been nominated 13 times for the Oscar for Best Cinematography – twice working with Villeneuve on Prisoners and Sicario – but has somehow never won the award. I expect his eye-meltingly beautiful work here stands a damn good chance of finally breaking that curse though.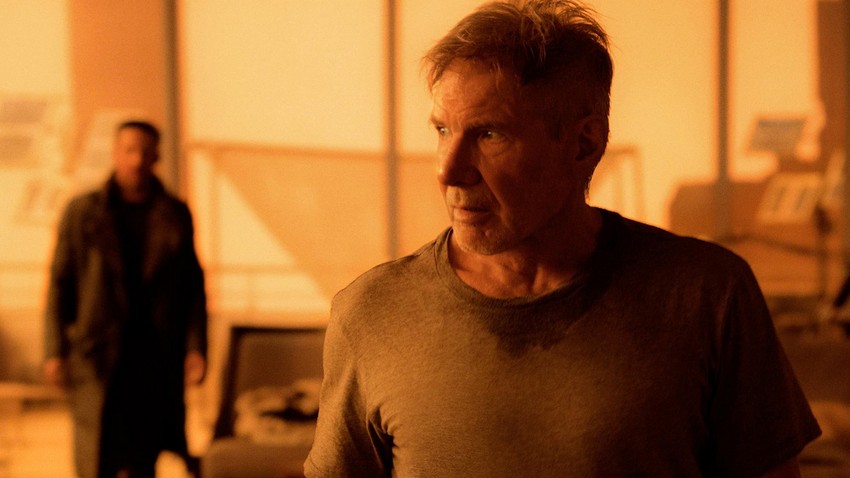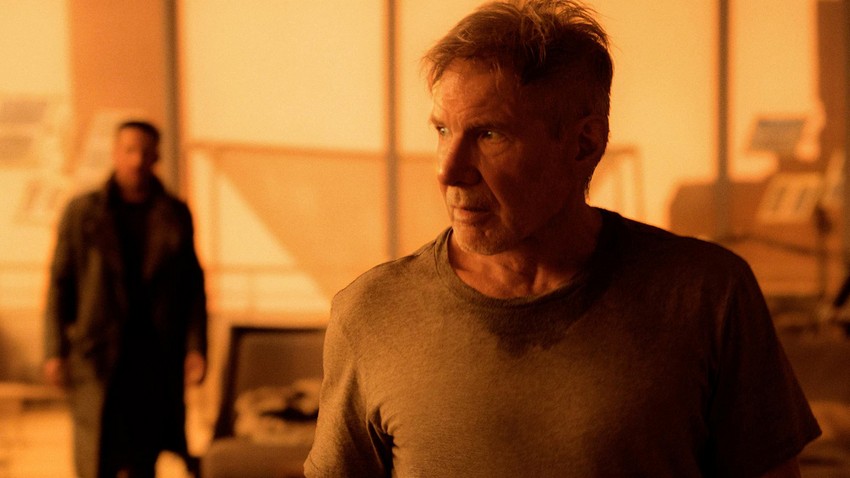 Augmenting all that visual opulence is a score by Hans Zimmer and Benjamin Wallfisch that expertly blends haunting motifs with off-kilter technical sounds. Even more impressive on the aural front though, is an incredible sound design that didn't just add a living texture to this world, but had me bucking in my seat at every ribcage rattling boom of a gunshot or the meaty thud of a fist breaking a face.
And there's a reasonable amount of gun shooting and face breaking, as Villeneuve knows with clockwork precision when to punctuate the film's perfectly measured pacing with action beats. These bouts of action are also engineered masterfully – brutality merged with artistry.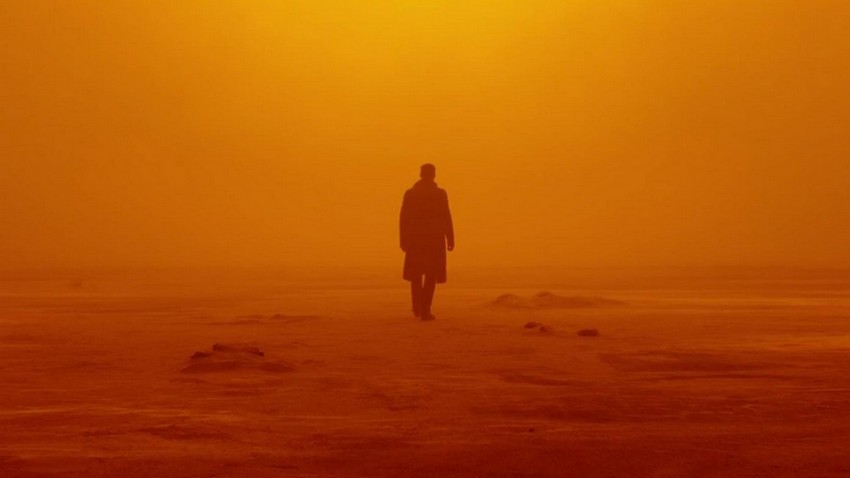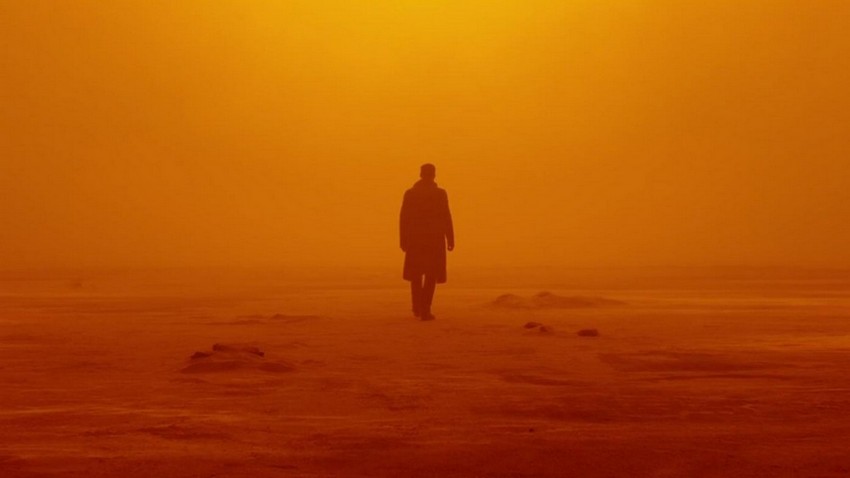 It doesn't matter how good a movie looks or sounds though if it's not engaging. Luckily, the script from Michael Green and returning original film scribe Hampton Fancher drops surprises and sets up mysteries from the word go and never lets up, juking and jiving like one of the flying cars that zip through the bruised dystopian skylines. It tackles heady philosophizing, touching on the themes and ideas of identity and social politics from the first film, and adding in its own introspections on the human condition. Most impressively, while this tale certainly hits more keenly emotional notes if you've seen the original film, Blade Runner 2049 does enough deft storytelling that it can confidently stand alone as well.
Despite unpacking all of that across a bladder bursting 163-minute running time, the film also never bores. This is not bloat but rather requisite space to allow the film's cast of characters to all experience their own intimately developed arcs. Nobody is shortchanged here.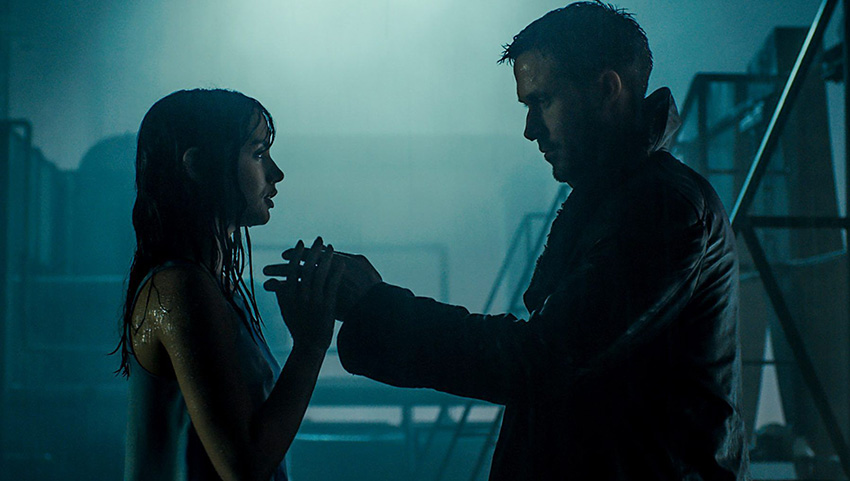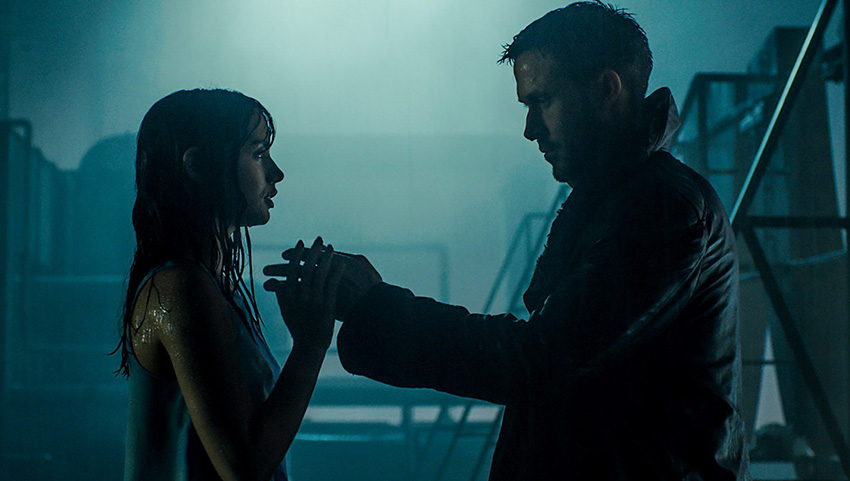 And the actors bringing these characters and stories to life all deliver on their ends as well. As K, Ryan Gosling is magnificent, flipping between stoic noir gumshoe, bloodied man of action, and troubled hero flawlessly. Meanwhile, Harrison Ford turns back the clock and produces his best performance in decades, both heartbreaking and enlivening. Jared Leto, as the industrialist genius Niander Wallace, doesn't get too much screen time, but what he has he clearly relishes with an oddly off-kilter turn.
As the headliners, naturally most of the attention will be on these actors, but the rest of the cast maintain that high bar as well with not a single thespian weak link to be found. Robin Wright, Ana de Armas, Sylvia Hoeks, Mackenzie Davis, Dave Bautista, Lennie James and more, all flex some serious thespian muscles here.
To delve too deeply into the actual roles of some of these would be dipping into spoiler territory though, but standouts are without a doubt de Armas as Joi and Hoeks as Wallace's right-hand woman Luv. Both are relatively unknown actresses compared to some of the other A-listers around them but expect that to be rectified rapidly. This is career-changing work.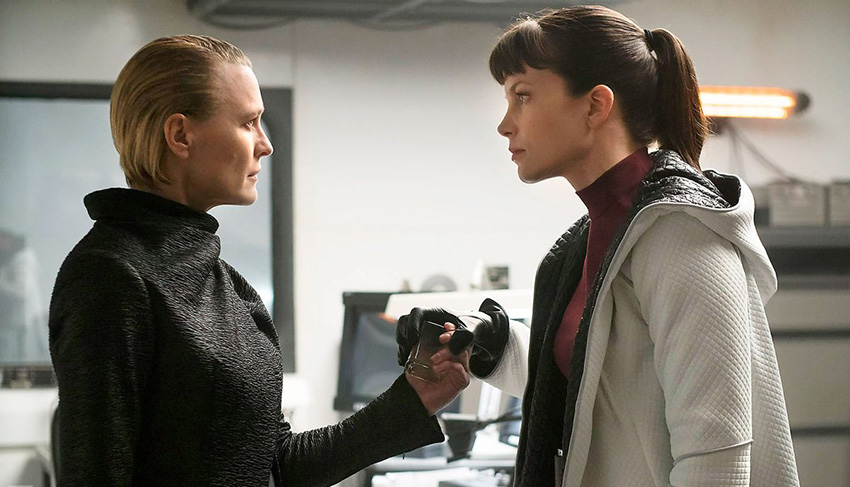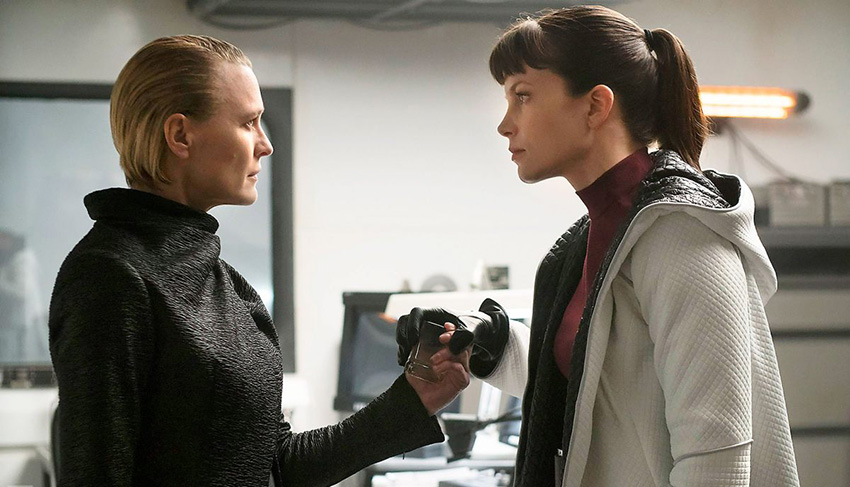 In fact, that last sentence can be applied to everybody involved in this production. The original film had a very divisive reception upon its initial release and took years to eventually earn its highly regarded status. What Villeneuve and co have turned in here though is an instant classic. With both jaw-dropping technical polish and truly palpable emotional storytelling, Blade Runner 2049 can already take its place in the pantheon of science-fiction masterpieces.
Last Updated: October 10, 2017
In Blade Runner 2049, director Denis Villeneuve and his cast and crew have managed the monumental achievement of producing that rare sequel that surpasses its already lauded predecessor. Boasting award-worthy visuals and sound, immaculately engineered action beats, masterly acting displays and a script that hits all the right cerebral and emotional notes, this is simply a masterpiece.

Error fetching XML