Presenting her Majesty!
It is impossible to surmise the amount of joy I left my viewing of Bohemian Rhapsody with. Oh, there are reluctant downfalls of this movie that we'll get to in a minute. But there is nothing like having spent two hours with a visual album to what is unarguably some of the greatest music of all time. From the start, this is one of Bohemian Rhapsody's biggest strengths. It has an untouchable musical score.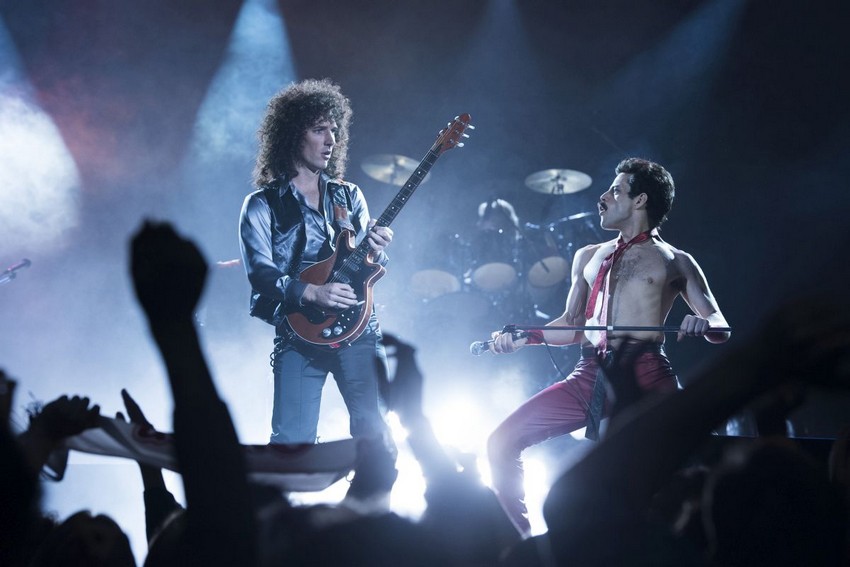 And importantly, it is used very well to tell a visual story. Directed by Bryan Singer, who maintained directing credits despite being fired hallway through filming and was replaced by Dexter Fletcher, Bohemian Rhapsody is a biographical drama telling the story of British rock band Queen, leading up to their performance at the 1985 Live Aid concert at Wembley Stadium. The film primarily, and rightfully so, focuses on lead singer Freddy Mercury (played by Rami Malek), starting out at when he joined Brian May (Gwilym Lee), Roger Taylor (Ben Hardy) and John Deacon (Joseph Mazello), to churn out some bloody good tunes, and following their rise to glory, their supposed falling out (I'll get to the inaccuracies in a moment), and them coming together for Live Aid. Meanwhile, Mercury's sexual and romantic relationships are put into the spotlight, from his marriage to the revelation that he has contracted AIDS, and the impact that it had in his later life.
I shall start with the headline. Rami Malek is Freddy Mercury reincarnated. Not only has Malek managed to imitate Mercury's mannerisms to the point that you would be stumped if you put footage of them side by side, but also that those mannerisms and portrayal have a genuine emotional weight. You are with Malek the whole way. You feel his inner conflict when dealing with his sexuality and various relationships. The approach to his work and the world in general is flamboyant and care-free. Not to mention that Malek makes very good of the script he's been given. What little humour there is in this film, it comes from Mercury and he gets laughs with every crack. I will be shocked if there is not talk of an Oscar for this performance.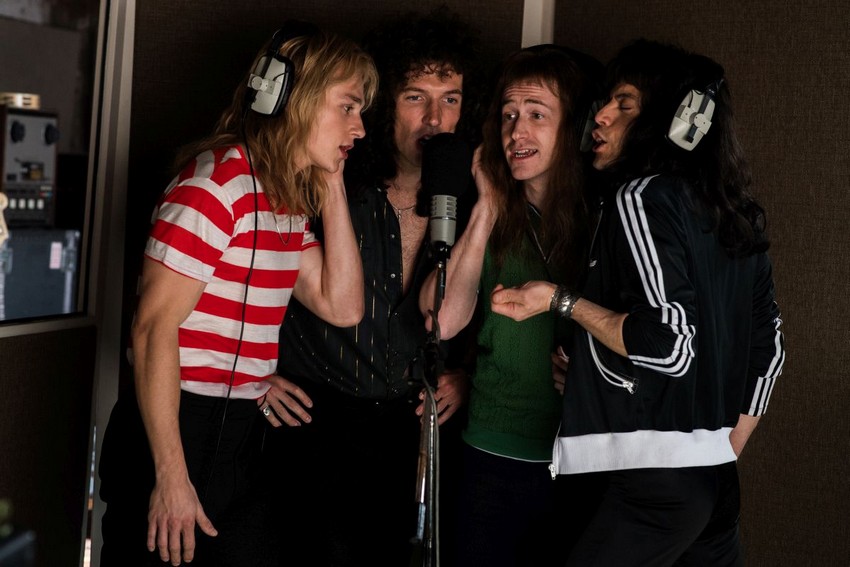 The rest of the cast also does a good job. The members of Queen all have good chemistry, while Lucy Boynton as Mary Stein delivers a nuanced performance that truly gives further insight into her relationship with Mercury. They are all in a movie that, despite the reported troubles behind the scenes, enjoys impressive pacing and appropriate editing. Most films of a biopic nature struggle to cement a cohesive narrative to an extended period of time (see the likes of Mandela: Long Walk to Freedom and The Man Who Knew Infinity). The story takes place over a period of fifteen years, but the time spent at each interval and event allows for a more natural feel to the progression of the narrative.
The fact that the film also starts with a flash forward to the Live Aid concert also helps contextualize the passage of time. What also helps this is the editing, which not only fits the story, but works in tandem with Queen's repertoire. It is fast-paced, and it moves on the beat. The period whereon Queen is working on and releases Bohemian Rhapsody is a highlight, as well as the recreation of the Live Aid.
So yes, this is a good movie. However, it is not a good biopic.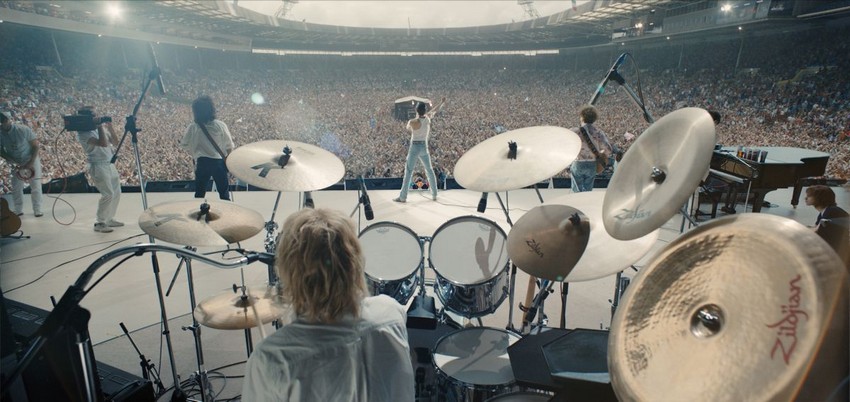 When you have a film that has to, by expectation, put the music and the performances front and centre, there is less time available for a deep dive into Mercury's life. The main events are in there, and this is a movie about Queen the band, not just its lead singer. But Mercury as a whole is impossible to overlook, especially since there has not been a film like this before. Yes, you have the complete omissions, like how it completely glosses over his relationship to Austrian Actress Barbera Valentin during the early-to-mid 80s. But there are also details which seem to have been sacrificed in favour of Hollywood storytelling tropes.
For instance, Mercury had already been in two other bands, Wreckage and Sour Milk Sea, before joining Taylor and May in 1970. And an addition that frankly peeves me off, is the movie purporting that Queen briefly broke up prior to Live Aid. The band did take breaks during tours, but there was never any official break-up. This change reeks of a desire to impose an extra dramatic cue to Mercury's experience and the final act. Also, if you want to make good use of your one F-word in a PG-13 Freddy Mercury biopic, you don't use it in a moment of character introspection, you use it on a live audience as he did at Wembley in 1986!
Changes like these have an impact on the legitimacy of your "real-life story". And while I can understand and forgive the transgressions in favour of more cinematic focus and the music, it amounts to a "real-life" story that could do with a bit more life.
But at the same time, one can thoroughly enjoy this movie for what it is. I left the cinema smiling with my exit marked by "Don't stop me now", and I do not believe that the disappointment surrounding the biographical elements is enough to sway a well-acted, well-structured, and overall well-executed musical movie experience.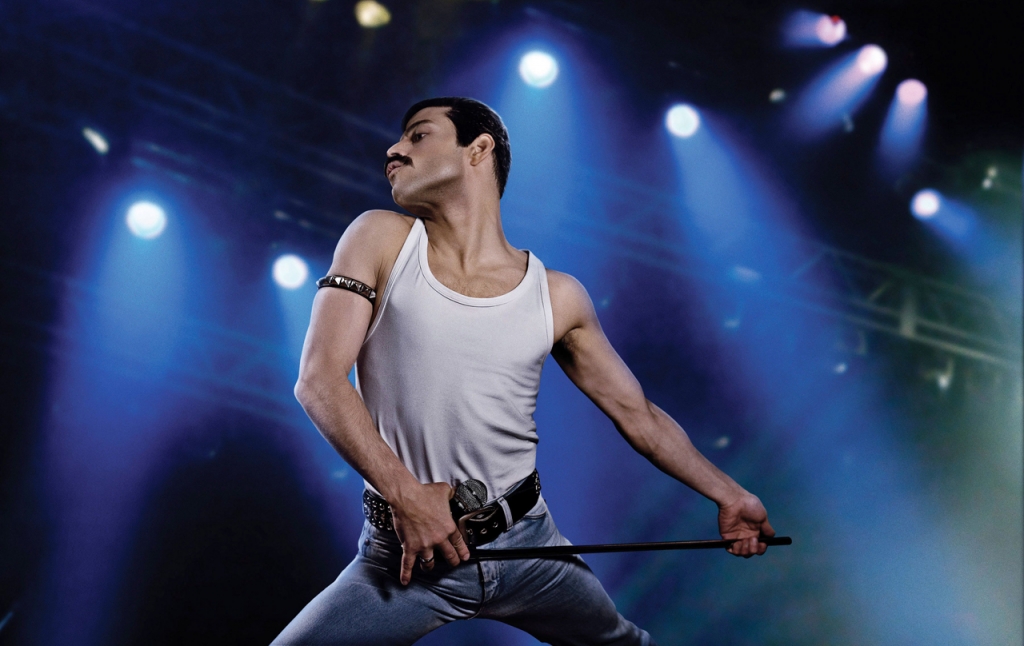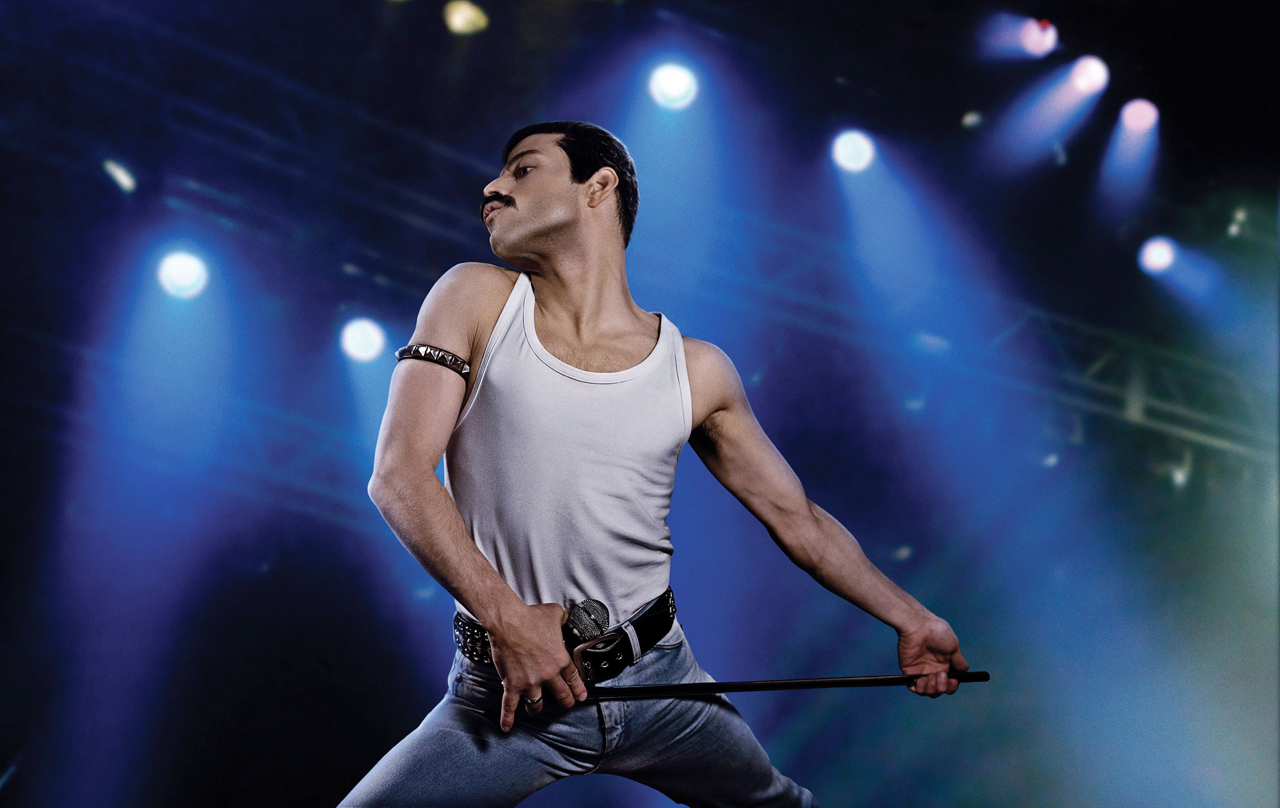 Last Updated: November 23, 2018
Bohemian Rhapsody

SUMMARY Despite emerging as a Freddy Mercury biopic that remains at surface level, and succumbing to cinematic clichés, Bohemian Rhapsody is a celebration of a great band and a great man, heralded in a movie that knows what the audience wants, and will crank the volume up to eleven to give it to them. Not to mention a performance by Rami Malek that demands your attention and respect.