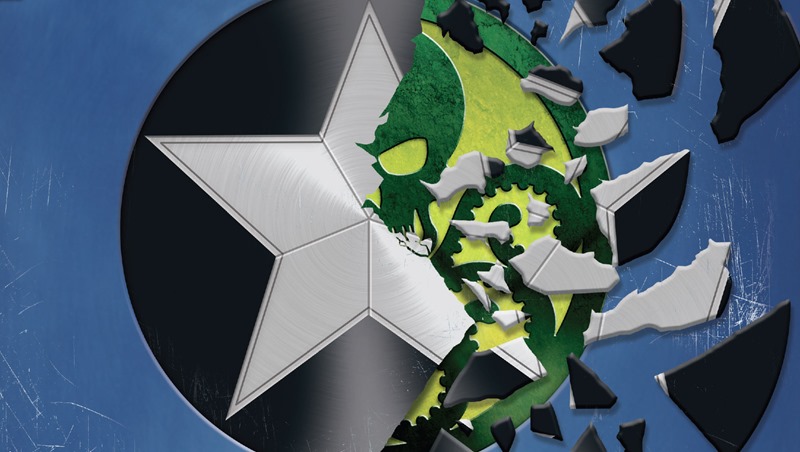 Murder, double agent shenanigans and apparently blind loyalty to the Red Skull and his reborn HYDRA movement. Just another day in the life of Steve Rogers, otherwise known as Captain America. It's been an interesting few months for the star-spangled avenger, as recent issues of Captain America: Steve Rogers have set him up as a sleeper agent who has gone full-on supervillain in his own book thanks to some cosmic tinkering.
But what's the real goal of Rogers here? What's his endgame? Turns out that even when he no longer serves the American dream, Rogers still has a plan to make the world a better place. It's just the methods involved that might be somewhat questionable. Spoilers after the jump.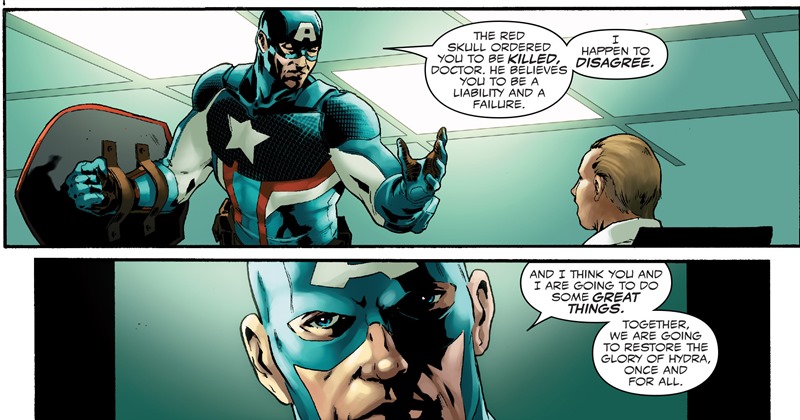 Rogers has a plan, and it involves keeping Dr Selvig alive and working in a new lab that he happens to have got his hands on. A lab that used to belong to Fantastic Four villain the Red Ghost, who Captain America quickly evicts from the premises.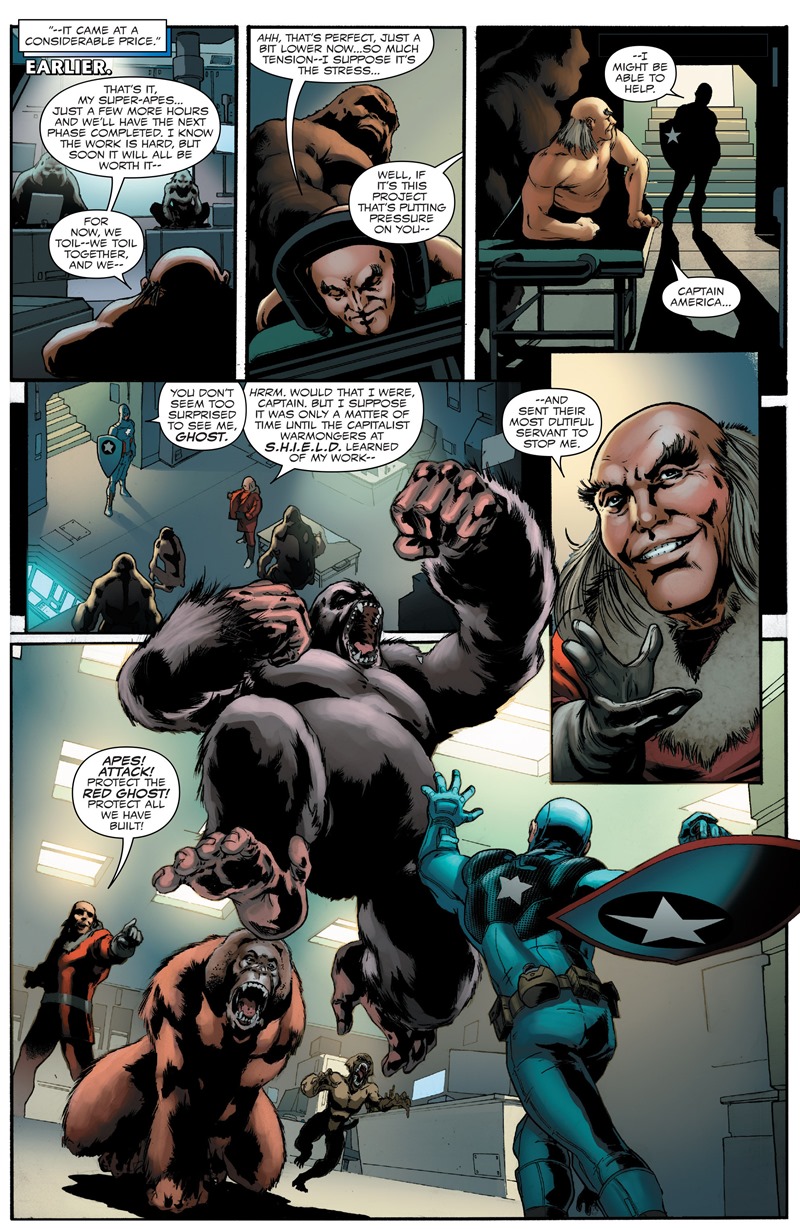 By murdering the f*** out of his super-apes and the communist doctor himself. That's going to leave a mark.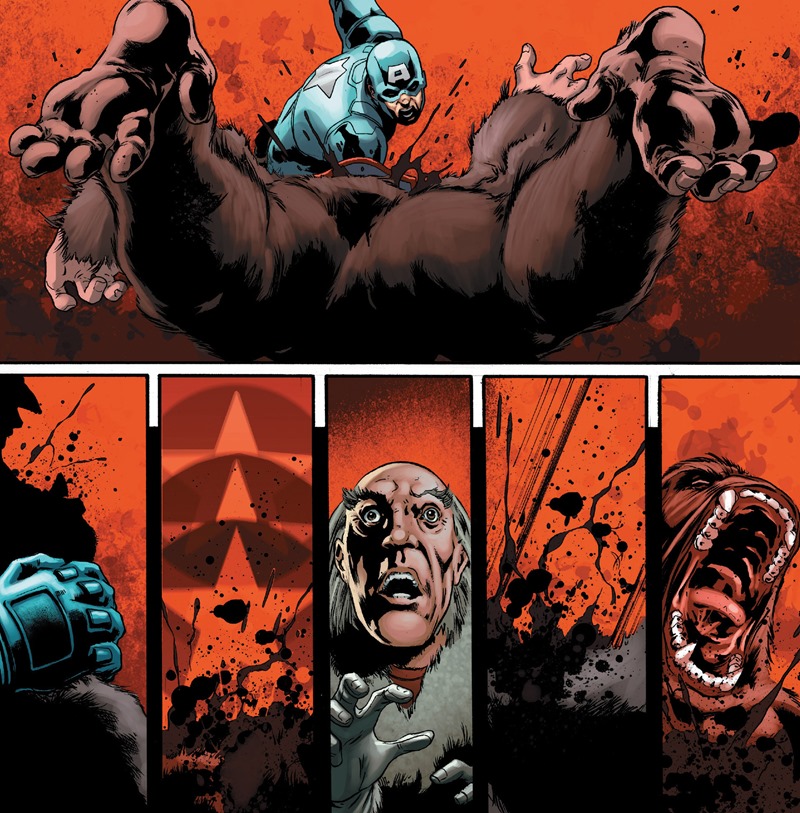 Holy implied death Batman! There's a lot to unpack in this issue, as the team of writer Nick Spencer artists Javier Pina, Miguel Sepulveda, Rachelle Rosenberg and Joe Caramagna roll together a brief flashback to Steve's childhood, Maria Hill's fall from grace as commander of SHIELD and a potential threat on the horizon as the Taskmaster gets dangerously close to uncovering what it is that Rogers is up to.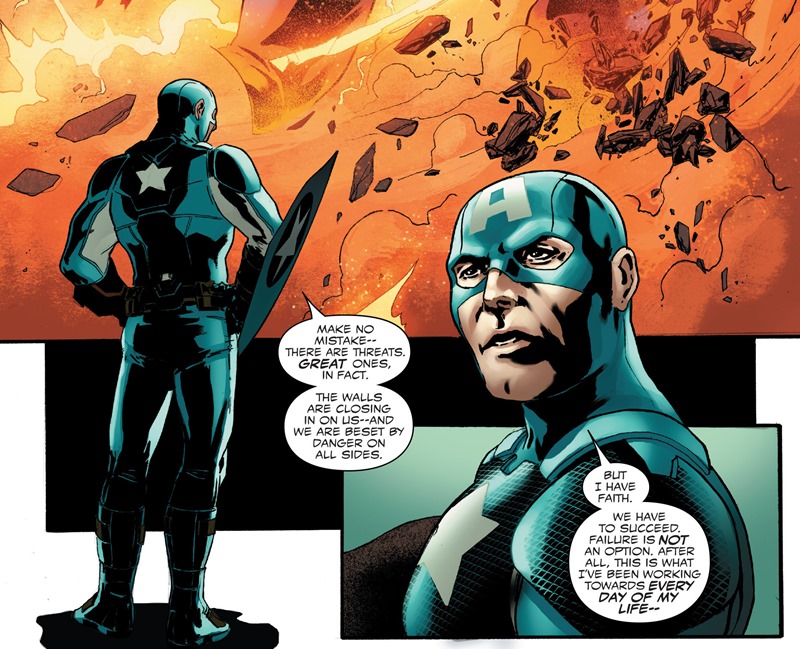 But the key takeaway here? That Captain America isn't so loyal to the Red Skull after all, as his current top secret goal is very clear: He's planning to kill his old nemesis once and for all, in order to save HYDRA from itself. And that make for an intersting angle. Think about it, how Captain America is a super-soldier. A role that very much means that he is more than prepared to kill, and has done so before in the past when he served in World War Two.
And with Rogers now being set up as a villain who genuinely believes that he's on the right path, that makes for a more nuanced and layered villain. He's not sitting on a throne, cackling away at the current Civil War while spinning off grand monologues, but working towards a goal of peace and regretting every action taken so far that has resulted in death and destruction.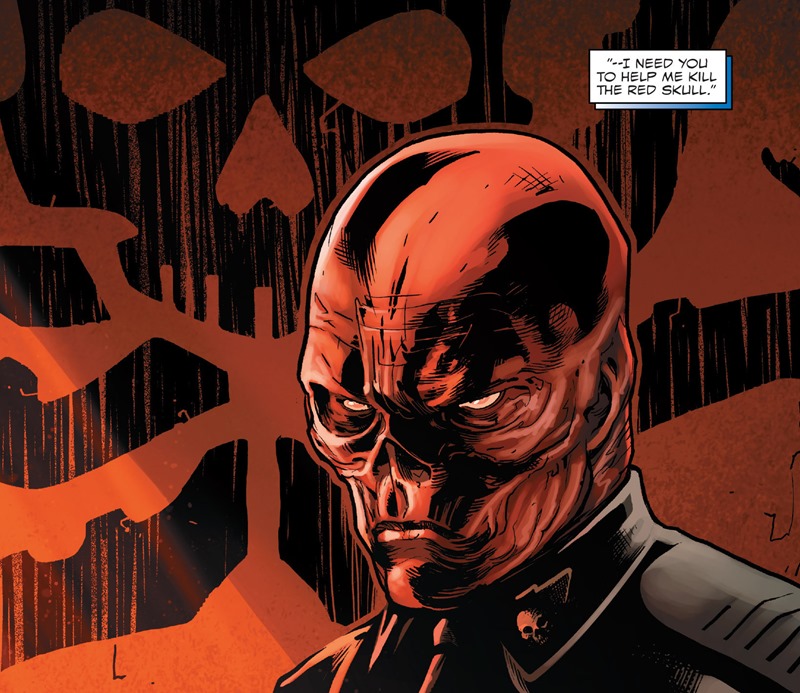 And yet, he very much is the villain of his own story. And that's just bone-chilling stuff.
Last Updated: August 25, 2016