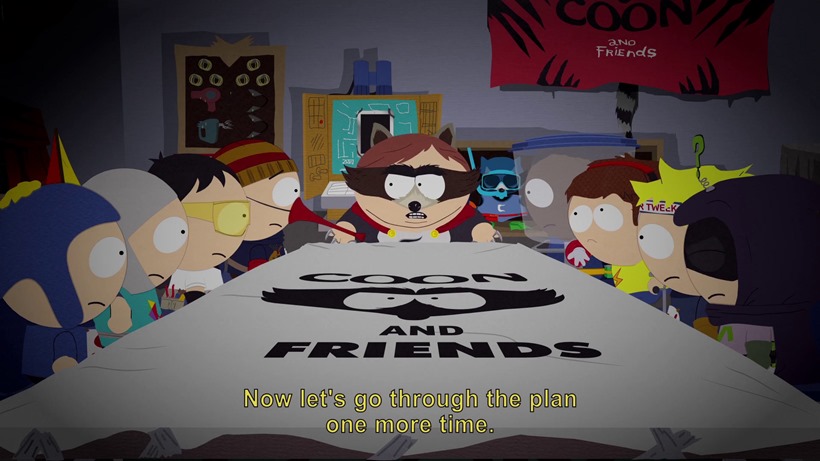 Quick, name a game besides South Park: The Stick of Truth that allowed you to fight an epic battle while your father's enormous testicles perilously swung above you. Or any other game that featured a tutorial on controlling a sphincter that was strong enough to crush alien hardware with one movement. Don't bother, there isn't any other game like that. South Park: The Stick of Truth was filled with extremely sick humour, from beginning to end.
It's what made the game special, as Trey Parker and Matt Stone's creation felt properly unhinged on video game platforms, able to get away with even more sick and twisted comedy than ever before. Amidst all of that humour however, there was a razor-sharp satire of the gaming industry. It's a hallmark of South Park, a signature aspect of how the show has been written over the years to make you laugh and think.
And with South Park: The Fractured But Whole, that lens is hovering right over superhero movies. In a scene from yesterday's trailer, Cartman's billion-dollar plan to retire young is briefly seen. Here's a screen of it, paused for eternity: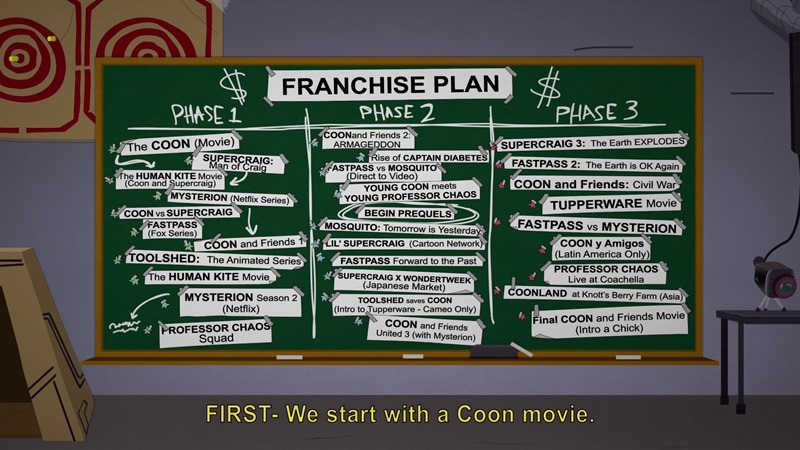 That of course, is a glorious send-up on the Marvel movie formula and their successes as of late. With some DC Comics thrown in for good measure. It's properly calculated, following the exact same box office trajectory that made Marvel and Disney obscenely rich. There's the anchor movie that this entire Cooniverse is built around, with Supercraig following closely behind: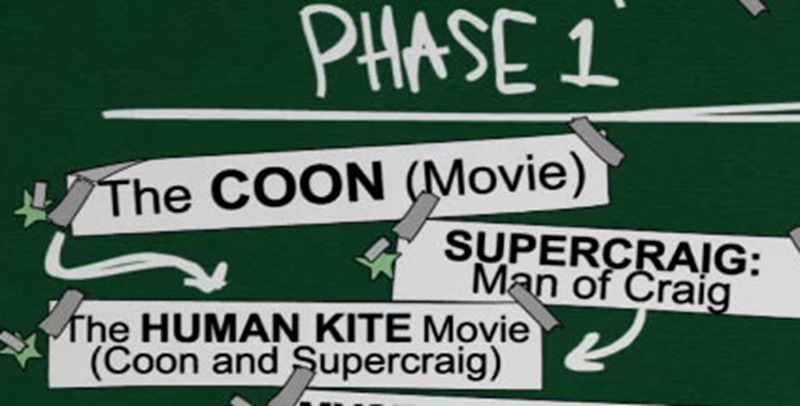 And of course Kyle gets shafted from the beginning in his Human Kite movie, as he shares it with Coon and pal. The big screen isn't big enough for all of Coon and pals, with some heroes adopting the Marvel method of uncut online-only series. And Mysterion is naturally unhappy: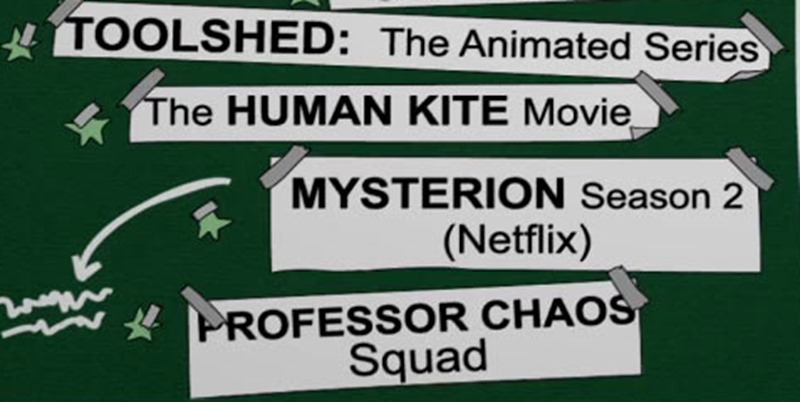 The biggest sting however? Cartman's being more than ready to keep any black superheroes out of the spotlight until the late stages of Phase 3, while the idea of a female hero gets bumped all the way to the final Coon movie. So just like Marvel then: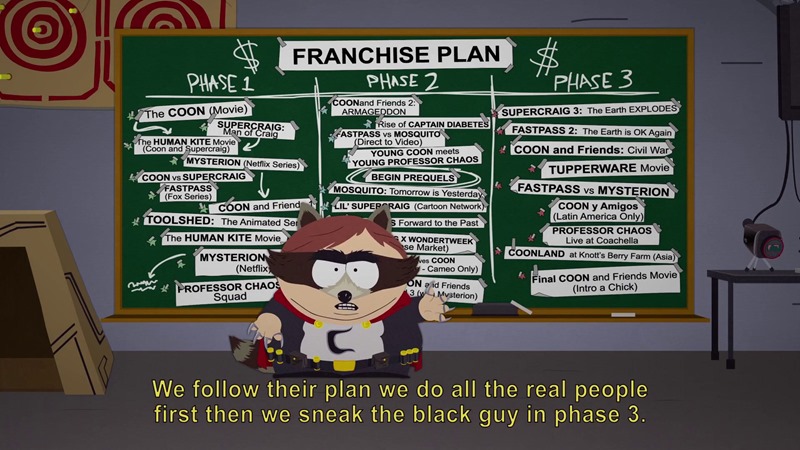 The beauty of this game however, is that it's clearly following South Park continuity once again. Mysterion, having shed his his Princess Kenny disguise, is still hanging around the abandoned gentrified district that was set up around his own home last season: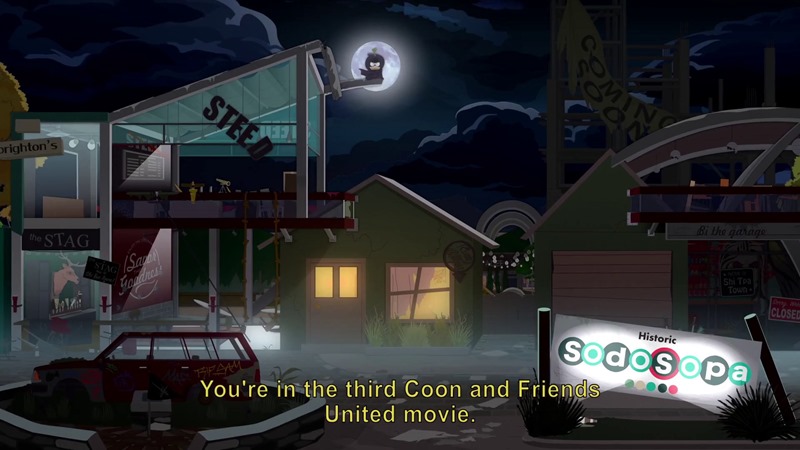 They have an army, we have a PC Principal. Brah.
Hopefully, we'll see Stan's "DC Comics" side bring their own heavy hitter to the conflict, with my money being on ManBearPig making a return appearance.
Last Updated: June 14, 2016