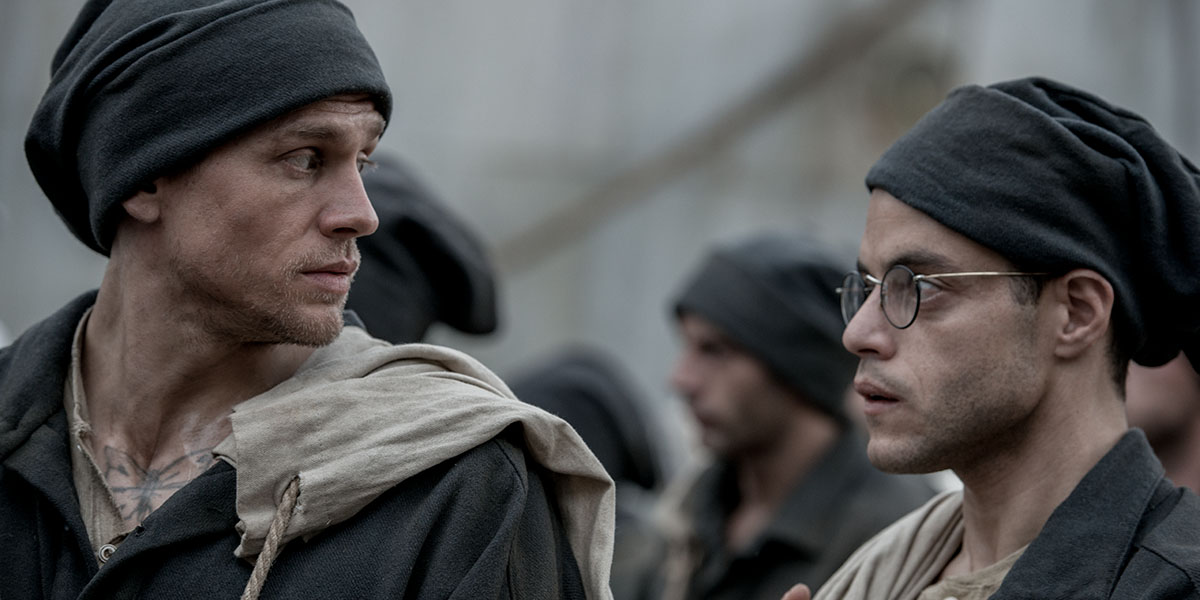 I don't know about you, but I'm becoming increasingly disillusioned with the endless treadmill of reboots, remakes, and reimaginings that seem to form such a large part of the movie landscape these days. For every King Kong you get a Total Recall, Ghostbusters, or Magnificent Seven – movies that may not be bad, but they don't live up to your memories of the originals and leave no lasting impression. So it's with a fair bit of trepidation that I present the trailer for the upcoming remake of Papillon.
For those of you who don't know, Papillon (French for butterfly, Nick) is the classic 1973 prison drama that starred Dustin Hoffman and the king of cool, Steve McQueen. It was based on the 1969 autobiography of the same name by Henri Charrière, nicknamed Papillon because of the butterfly tattoo on his chest.
It recounts the events of his life from when he was (allegedly) wrongfully convicted of murder in France, and eventually being sent to the infamous Devil's Island penal colony in French Guiana (now Guiana) after repeated escape attempts from other prisons. The prison was notorious for housing the worst of the worst, had an extremely high mortality rate thanks to the harsh conditions there, and was reputed to be inescapable – alive, at any rate. It follows his time on the island, his friendship with convicted forger Louis Dega, and his eventual escape from the prison. Questions have been raised over the authenticity of Charrière's autobiography, with many regarding it as mostly fiction, but it remains a classic of modern literature and a rousing tale nonetheless.
Danish director Michael Noer (Northwest, R) has teamed up with actors Charlie Hunnam (Pacific Rim, Sons of Anarchy) and Rami Malek (Mr. Robot) for the remake, with the pair taking on the roles of Charrière and Dega respectively. Let's take a look:
After watching the trailer I'm on the fence about this – it doesn't look bad, but it doesn't look that good either. As someone who likes the original movie it seems a bit too action-orientated in comparison. I'm also not the greatest Hunnam-as-leading-man fan, for me he works better in an ensemble where others can lift the acting load that he can't, as he always seems more bland than charismatic. I think there are far worse ways to spend two hours in the cinema though, and for those who've never seen the original the fact that it's more of an action-drama than a drama should make for entertaining viewing.
What do you think?
Papillon is due for release in the US on 24 August, and locally on 19 October.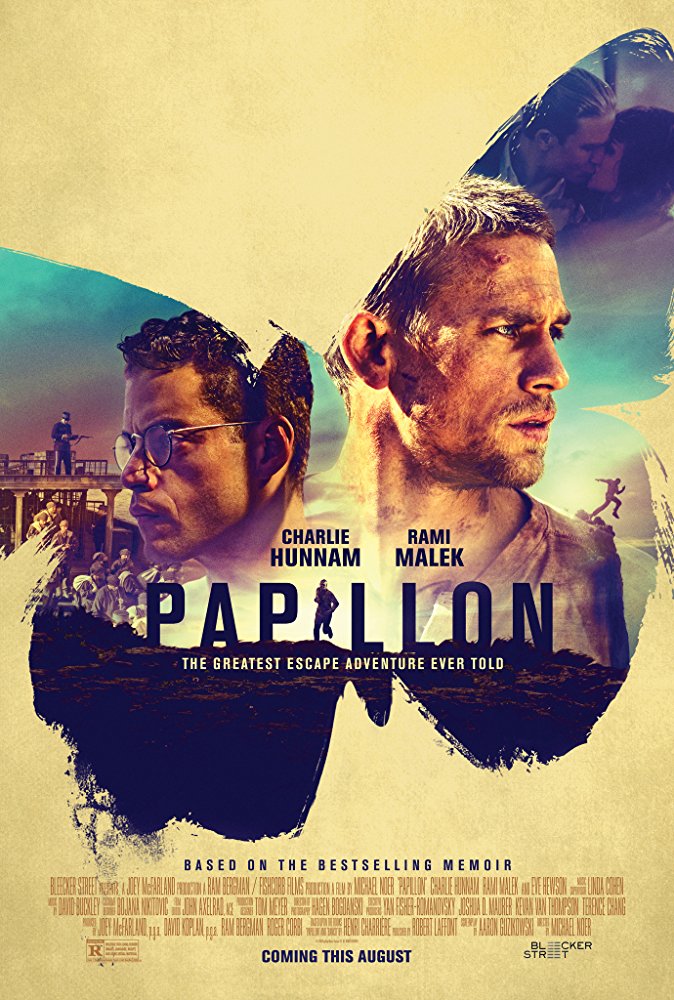 Last Updated: May 23, 2018