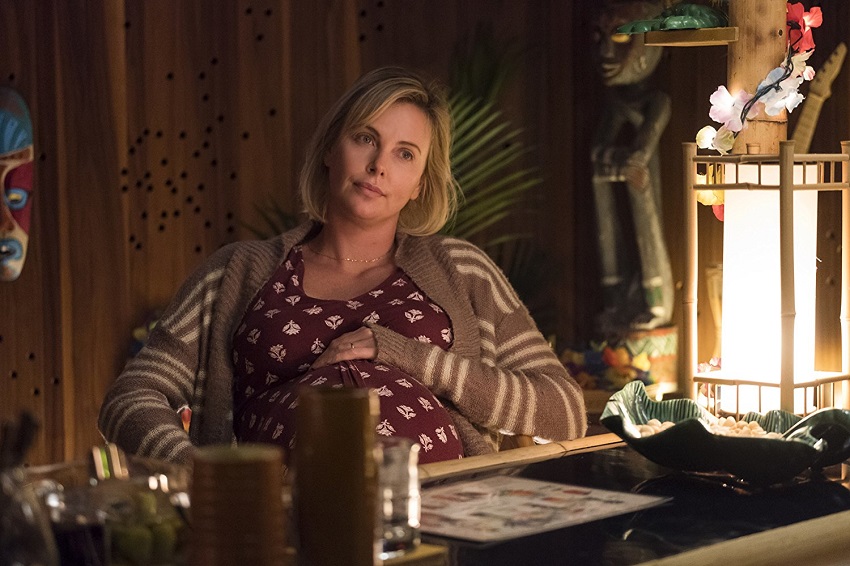 Kids: more expensive than a house over the standard twenty years per unit but useful as potential organ donors, although you should probably consider lifestyle changes should you end up requiring more than one for that purpose. So imagine my surprise to discover that people not only like having children, but actively seek out raising them despite the work involved. Madness.
The work of raising a newborn, while also caring for her two other young children, has driven Marlo (Charlize Theron) over the brink of exhaustion in the upcoming dramedy Tully. Directed by Jason Reitman (Up in the Air) and written by Cody Diablo (Juno), the movie reunites the trio who previously worked together on 2011's Young Adult.
The official plot synopsis is as follows:
Marlo (Charlize Theron), a mother of three including a newborn, is gifted a night nanny by her brother (Mark Duplass). Hesitant to the extravagance at first, Marlo comes to form a unique bond with the thoughtful, surprising, and sometimes challenging young nanny named Tully (Mackenzie Davis).
Let's take a look:
Well that was a bit more risqué in the humour department than I anticipated. It's got the expected trite, "learning life lessons" vibe, but with a bit more edge to it than is usually the case for movies of this type. That immediately makes it more interesting to me, someone who has absolutely no interest in motherhood, magic nannies who change your life, or learning life lessons from cheesy movies.
Charlize Theron looks like she's delivering yet another strong performance as Marlo, a woman whose duties as a mother are slowly wearing her down but who still has a spark inside her. The arrival of Tully fans that spark, allowing her the freedom to express herself once more. Judging by the trailer I think this looks like a funny and touching ode to motherhood.
What do you think?
Tully is due for release in the US on 20 April, and locally on 11 May – Mother's Day is on Sunday, 13 May. That's a subtle hint, in case you missed it. It also stars Mackenzie Davis, Mark Duplass, and Ron Livingston.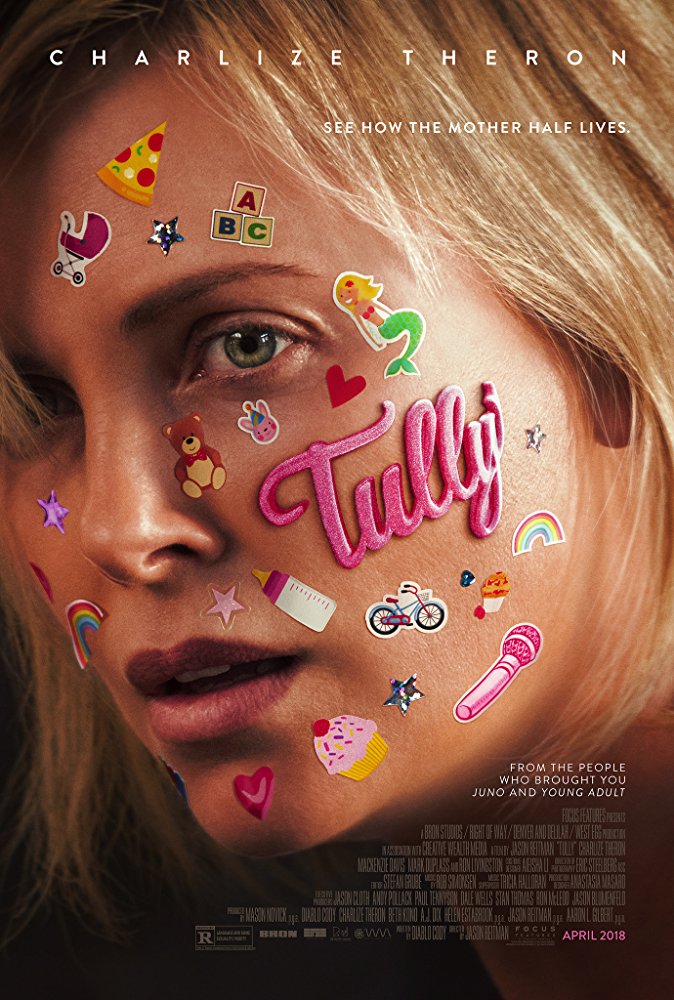 Last Updated: March 8, 2018