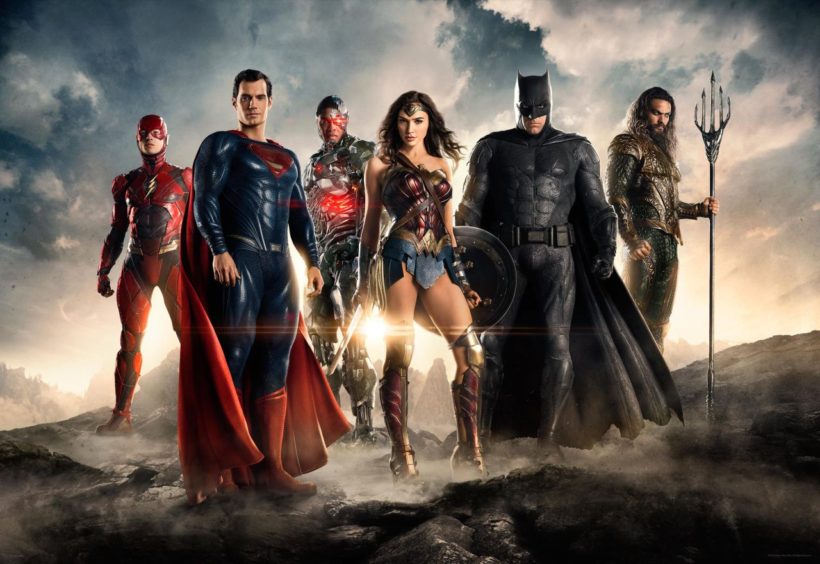 Well, damn. That Warner Bros Comic-Con panel is just delivering the goods. I had just barely finished typing the story about the incredible Wonder-Woman trailer being released, refresh my news feeds and blam! There's the first trailer for Justice League! Yes, you read that correctly. Despite it still being production, director Zack Snyder surprised the folks in attendance at Comic-Con's Hall H by showing off the first footage from the highly anticipated superhero team-up movie, which was prepared especially for Comic-Con.
And by now none of you are probably even reading my words anymore, so I'm just going to stop typing them so we can all get to that trailer!
Fueled by his restored faith in humanity and inspired by Superman's selfless act, Bruce Wayne enlists the help of his newfound ally, Diana Prince, to face an even greater enemy. Together, Batman and Wonder Woman work quickly to find and recruit a team of metahumans to stand against this newly awakened threat. But despite the formation of this unprecedented league of heroes—Batman, Wonder Woman, Aquaman, Cyborg and The Flash—it may already be too late to save the planet from an assault of catastrophic proportions.
Well that did not go at all the way I expected! And I mean that in a good way! I'm absolutely loving what I'm seeing here, but it's a massive change in tone to the incredibly grim and dark Batman v Superman. As was reported a short while back, Snyder and co had heard the complaints from fans about the BvS and were going to address that. Well, they definitely did that here. Also, no offense to Grant Gustin who will always be my first Flash love, but I'm really kind of digging his Barry Allen here. Not sold on the overly robotic suit though, but I got a feeling that's merely an early costume.
And speaking of costumes, I know that the film still has quite a bit of post-production work to go so they will probably still be tweaking the all-CG body of Ray Fisher's Cyborg, but what I'm seeing here does not look that good. Let's hope they still need to polish that up.
Justice League stars Ben Affleck, Gal Gadot, Henry Cavill, Jason Momoa, Ezra Miller, Ray Fisher, Amber Heard, Willem Dafoe and J.K. Simmons. It is scheduled for release on November 17, 2017.
Last Updated: January 4, 2017