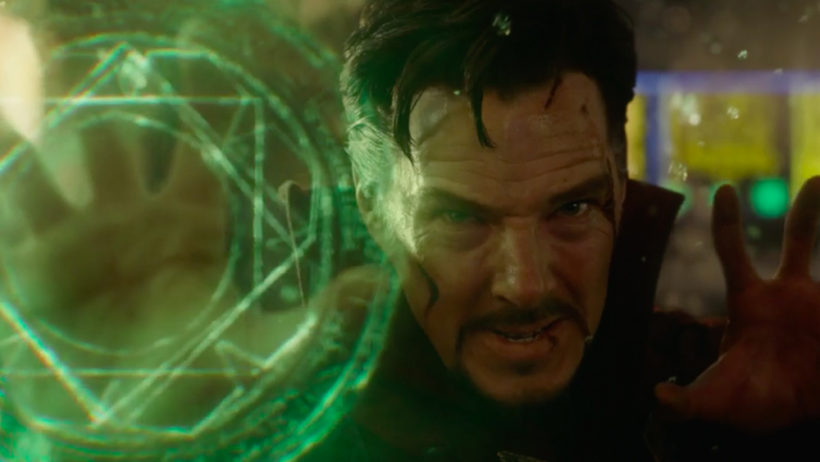 The first trailer for Marvel's Doctor Strange was cool as it gave us our first look at Benedict Cumberbatch's Sorcerer Supreme, but it was almost entirely missing in one important aspect: Sorcery. Well, Marvel dropped a new trailer during their Comic-Con panel last night and she as hell made up for that shortcoming. Actually, it began even before the trailer reveal, as Marvel kicked off the panel by having Hall H's screens rolled back to have smoke billow out to fill the area. Using lasers secreted around the venue, the smoke was then used as projection surface as all kinds of magical symbols and images were projected directly onto it, completely surrounding those in attendance and eventually forming the Doctor Strange symbol which prompted a rapturous standing ovation from the audience. Now that's some showmanship.
But back to the 2 minute plus trailer, which as I said is stuffed with Strange, Tilda Swinton's Ancient One, Chiwetel Ejiofor's Baron Mordo and Madds Mikkelsen's villainous Kaecilius casting reality warping spells all over the place. And it looks incredible, as there's enough architectural cityscapes breaking the laws of physics to give Christopher Nolan saucy dreams.
Check it out below.
Damn that looks trippy as hell, just like a Doctor Strange adventure should! And man, I love that wifi gag at the end.
Doctor Strange was directed by Scott Derrickson (Sinister) from a script by Jon Spaihts (Prometheus). It is scheduled for release on November 4.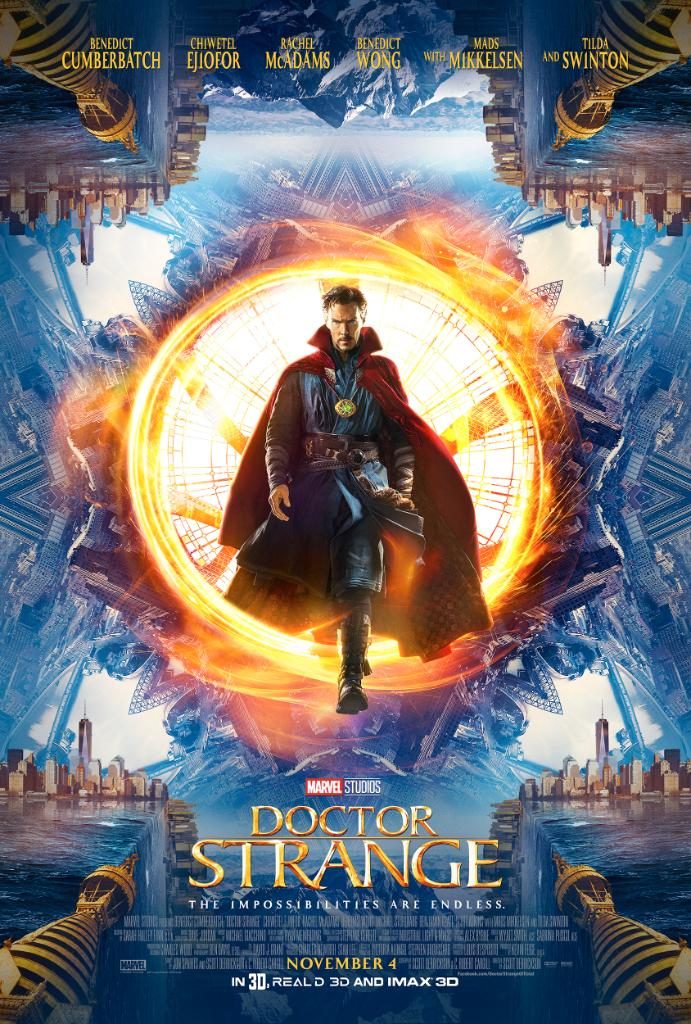 Last Updated: January 4, 2017