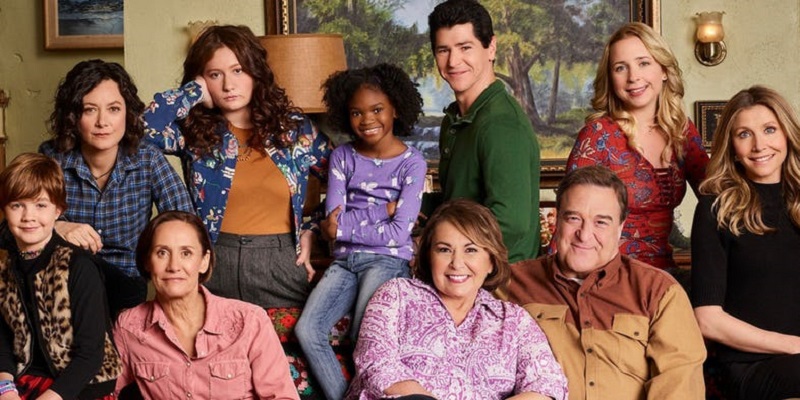 It appears to be more of the same with regards to the continuation of Roseanne. ABC is returning the popular 1990s sitcom to our screens this year, hoping that the formula that made the series so successful first time around will work with audiences all over again now, as star Roseanne Barr returns to the titular role alongside John Goodman as her husband and the rest of the family who has all grown up since then.
It's not just the cast that is the same though, as this new trailer unveiled at this year's Oscars ceremony shows that much of the humour and style that made the series so popular between 1988 and 1997 is back as well:
And I'm not so sure how I feel about it all. While I certainly enjoyed watching Roseanne as a kid and can relate a lot more to the middle-class antics of a family that deals with the same problems as the rest of us, like paying off the bond and getting older than when I was a kid, I'm a lot less enthusiastic about the series this time around. Perhaps it's because I've simply outgrown its characters who somehow can't fit in the obvious hole this new season leaves in the excellent finale the series originally had or perhaps its that I just want something original on TV.
In truth though, I'm probably most fearful of this series because I don't want the image that I have of it to be tarnished in my mind. The cast certainly looks to be as excellent as they always were and the set and its characters certainly do turn up the nostalgia a bit, but it's probably not a series I'm going to rush to watch. Much like Netflix's Fuller House proved to the world, just because something worked back on the 90's doesn't mean it's going to work now. And I have a feeling this is going to leave me suitably disappointed.
This new kick-off of Roseanne premiere on March, 27th on ABC. I guess if it is any good, we'll probably hear about it and who knows, maybe then it can coerce me enough to give it a shot.
Last Updated: March 5, 2018