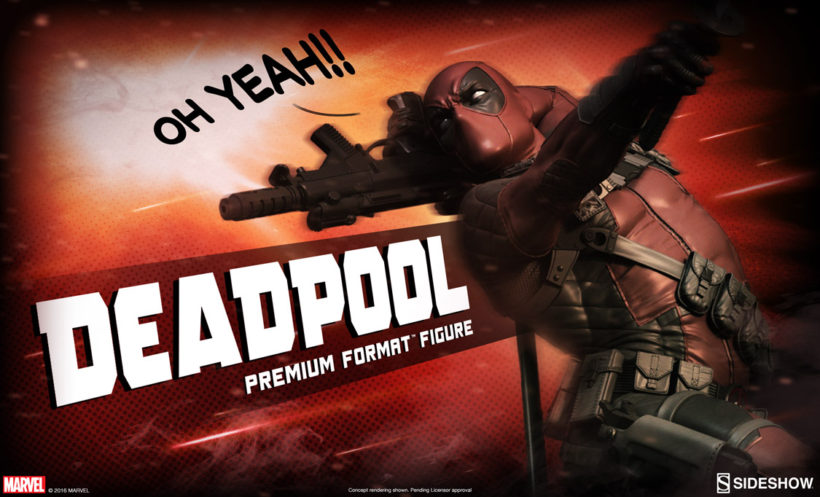 This is the worst time of the year for me. Primarily because San Diego Comic Con is like the Wrestlemania of toy announcements. Everybody from Hasbro to Mezco usually brings their A-game to this July event, leaving my wallet and Paypal account screaming in the process. Extremely limited options aside, I get a wonderful tingle whenever I see the new stock rolled out.
Hell, it was MacFarlane Toys that first set a benchmark for collectible action figures that actually looked like some effort had been thrown at the licensed character many years ago, a benchmark that the rest of the high-end industry followed and passed with the releases to come. Here's a round-up of what's on the way
Sideshow Collectibles
My favouritest of toy dealers is back yet again, with their brand of high quality goodies that includes Suicide Squad, Batman, Star Wars and even some Big Trouble in Little China. Also, a sixth-scale Batmobile that may just be the cheapest alternative on the market when you can't afford to buy some Viagra:
Mezco Toyz
In a lot of ways, Mezco reminds me of the golden ge of Mego toys. Smaller figures than what you'd get at Sideshow, but still exquisitely detailed and boasting the finest materials tailored to each and every character they happen to have a license for. And yes, some of those figures do look like they're about to cross some streams. Hopefully towards the part of the internet that actually deserves for it being vile and racist in the name of a chocolate malt drink.
3A Toys
Listen, I have some organs that need to go quick. Because my technolust for the 3A Optimus Prime figure is out of control again. 16 inches tall, light-up LEDs, diecast metal detailing and fully articulated. I think I'm in love.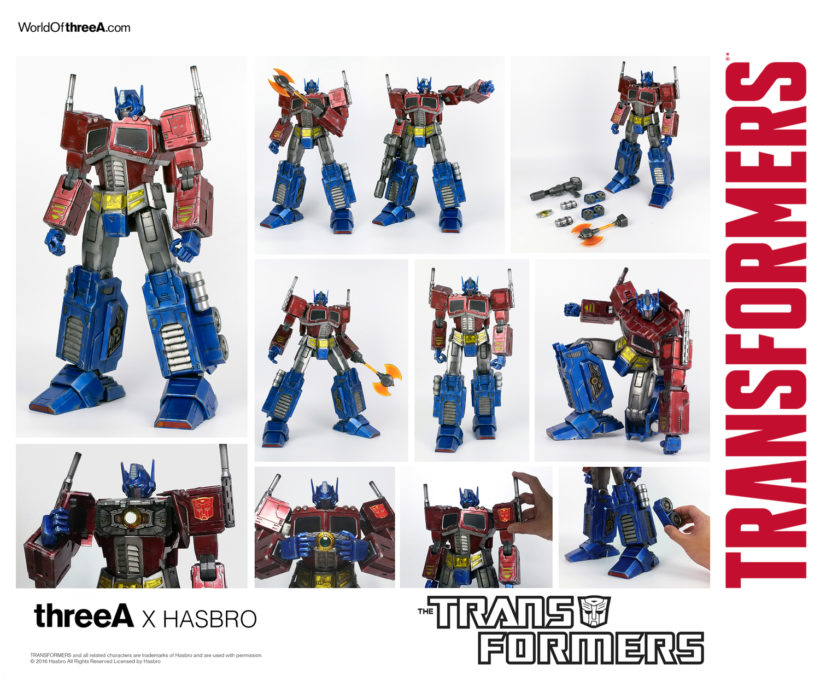 Marvel Legends
LEGEN-DAIRY! I'd like to officially blame Marvel for making me love action figures more than I possibly should have, thanks to those ace toys they released for the 90s animated Spider-Man series. Although that one figure of Alistair Smythe with shoulder-penises was kind of odd. The latest range of Marvel Legends continues with a new range of Spider-Men, strange physicians and a figure whose fist can become something akin to iron. Sort of like your doctor when you have your prostate checked.
Transformers
More than meets the eye doo doo dooooo! Last year's Combiner Wars figures were freakin' fantastic, but this year has seen a new sub-line formed: Titans return. Bigger, badder and more Baysplosioney than ever before! And at least one of these figures can morph into something that resembles your mom's neck massager. HEEEYOOOOOOOOOOH!
That is quite honestly, just the tip of a very massive limited edition sixth-scale iceberg that has a chrome finish. If you're looking to see even more toys from the ground floor of San Diego Comic Con 2016, check out this selection of hyperlinks from Toyark. Nowwhile nobody is looking, I'm going to go lie to my wallet and tell it that everything is going to be just fine.
Last Updated: January 4, 2017