If you follow eSports, and more specifically Dota 2 and CS:GO, you've more than likely come across some form of online betting, or gambling sites. I mention Dota 2 and CS:GO specifically because they both have an ingenious betting sites; CS:GO and Dota 2 Lounge. If you're unfamiliar with these two websites, they're trading and betting sites where you're able to bet the in-game cosmetic skins acquired in both CS:GO and Dota 2. These skins are worth monetary value, some going as high as $10,000.
In this week's episode of The 'O'h Show we chatted to Courtney "Honey" Timpson, one of the operating members, and managers of CS:GO and Dota 2 Lounge. Timpson is a long time eSports fan, and competitor, who stumbled upon the Dota 2 Lounge early enough to influence the site we see today. Both the Lounges have aided the growth of eSports viewership in a very specific way, which some still see as questionable. By allowing gamers to bet on these games with their cosmetic skins, the Lounges have driven hundreds of thousands of people to smaller tournaments, creating exposure for eSports. The Lounges are placed among the top 700 websites in the world, making their presence in the digital world well know, and their future bright – but there is another side to this story.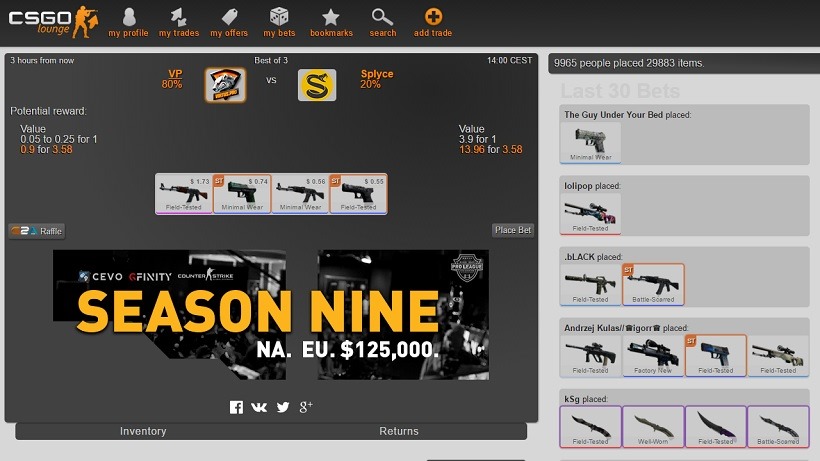 Last week Bloomberg published an article about the underage gambling scene in eSports. Naturally this was one of the most important questions we posed to Timpson, and he offered his own opinion on the matter. Many gambling and betting sites, have their over 18 disclaimer, but that does not stop people under the legal age from betting their cosmetic skins.
Needless to say, The Lounges have a bright future, and we're lucky enough to have a South African aiding that process.
Last Updated: April 29, 2016