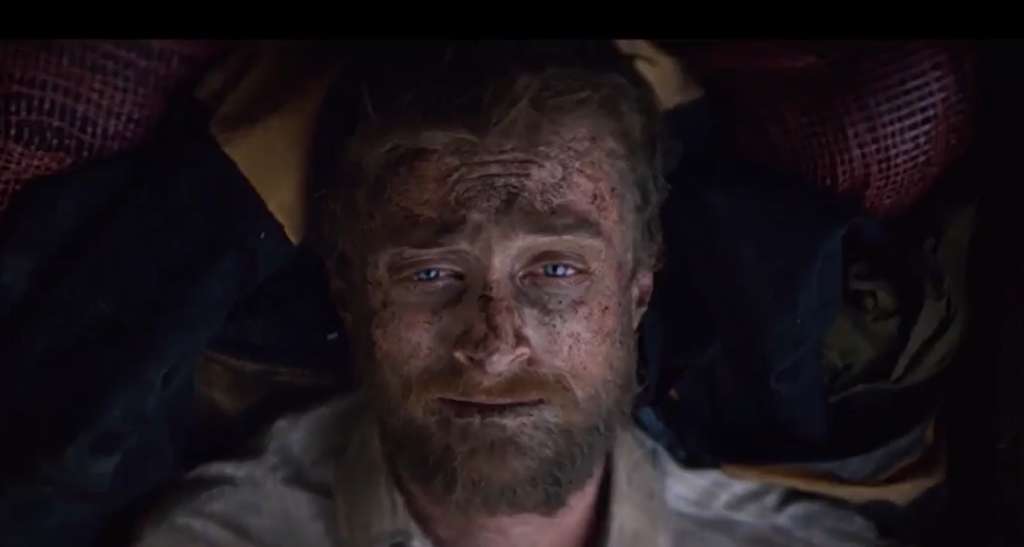 I can only assume that Daniel Radcliffe has listened to the Prodigy song 'In the Jungle' one too many times, because he seems to end up there an awful lot. His last trip to the jungle was as a dead body, granted. However, in the upcoming movie adaptation of the book Jungle – by Yossi Ghinsberg – he is alive; for how long though is anyone's guess. Directed by Greg McLean, who just directed the James Gunn-penned film The Belko Experiment, the movie is based on someone getting lost in the Brazilian jungle, and surviving. Which is quite the opposite of what happens to most of the characters in the Belko Experiment – perhaps he needed a change?
Radcliffe has certainly stepped away from his first major role, appearing in some oddball movies, like Horns and Swiss Army man. He's also been in some heavy movies like Imperium (as a short, Neo-Nazi) so this survival movie is really no surprise. I expect him to offer a convincing portrayal of someone looking lost just because of his eyebrows. Don't know what I mean? Have a watch of the trailer!
The tone in that is definitely heavy and with some decent actors to carry it I am sure it will offer a gripping story. I've always liked Thomas Kretschmann and Alex Russell and Joel Jackson round off the ream nicely. I can't imagine this as a movie that will blow the box office away but I think that's what Radcliff is doing with his career right now. Picking smaller, more interesting roles that appeal to him above the larger, more mainstream options.
I am quite keen to see this to be honest. I really enjoyed Swiss Army Man just because Radcliffe was great in it, and he was DEAD, so acting as 'almost dead' will be something new!
Last Updated: March 29, 2017