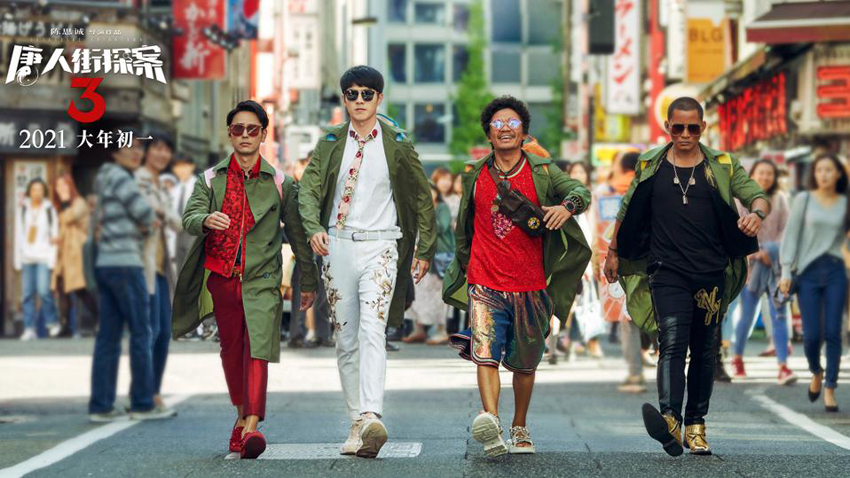 Gather around, children! Let me tell of the long-lost before times, went people actually ventured outside in groups to… [pause for dramatic effect]… watch movies in cinemas! Unbelievable, I know! And I even used to write about all the money those movies made every week!
Yes, jokes aside, it's been nearly a year since we last did a Monday Box Office Report, because there simply was nothing to report on as the COVID-19 pandemic shut down cinemas around the world. The US movie market – the kingpin of this business – is still basically closed as the virus rages through its population. However, China, the first major outbreak location for COVID-19, has managed to keep its infection numbers low enough to resume some semblance of normalcy again. And over the weekend, the world's second-largest movie market managed to post a major milestone on this road back to recovery.
In the midst of Chinese new year celebrations ("Sun nin fai lok" to all who celebrate it, by the way), Detective Chinatown 3 opened in the Middle Kingdom this weekend past after being one of many films delayed from last year. And damn, did people turn up to finally see it! The film came roaring out the gate on Friday, earning around RMB 1.05 billion which equates massive $163 million. That breaks the $157 million record set by Avengers: Endgame in the US in 2019 for the biggest opening day ever in a single market. And it did this without any of the traditional Thursday previews that movies like Endgame used to help bolster that figure.
But Detective Chinatown 3 didn't slow down there. By the time cinemas closed yesterday, the film had earned a whopping RMB 2.57 billion, which translates to $398 million. That gives it not only the largest opening weekend in Chinese box office history, but it also blows past the $357 million Endgame took in its US debut to give Detective Chinatown 3 the biggest opening weekend ever in any single market. $23.5 million of that came from IMAX ticket sales, also giving it the best IMAX opening weekend for any Chinese film ever.
Admittedly, the film's numbers were starting to slow down yesterday as it critical scores faltered, leading to a prediction $750 million lifetime gross. That is still crazy impressive seeing as this film will play almost exclusively in the Asian market and because of… [gestures around wildly at all the chaos in the world right now]… all of this!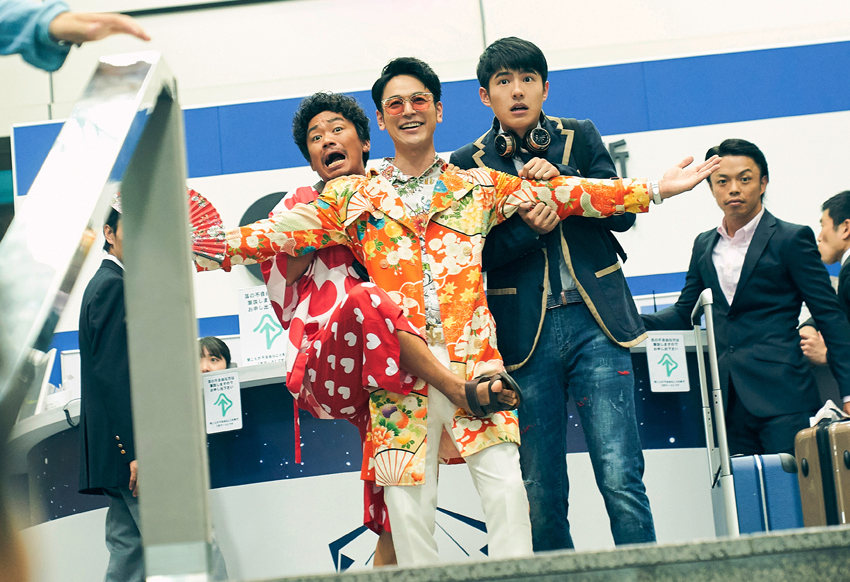 The mystery-comedy Detective Chinatown series was created by writer/director Chen Sicheng, with the first film releasing in 2015. It follows police college failure Qin Feng (Liu Haoran) who travels to Bangkok to spend time with his uncle Tang Ren (Wang Baoqiang) who he believes is the best detective in Bangkok's Chinatown. As the mystery novel-loving Qin finds out though, Tang is just a sleazy swindler working for a local policeman. But when his uncle falsely becomes the prime suspect in a murder involving stolen gold, the young Qin has to put his impressive natural skills as a detective to the test to clear Tang's name.
The film was a surprising box office hit, grossing $126 million of a budget of just $15 million. That prompted a way bigger 2018 sequel that transplanted the action to New York and saw Qin and Tang get caught up in a wild adventure after the "Godfather of Chinatown" gathers all the world's best detectives and offers a reward of $5 million to anybody who solves the ritualistic murder of his grandson within a week. The sequel earned a massive $544 million. Detective Chinatown 3 picks up threads from that film as Qin faces off against "Q", the mysterious no.1 ranked detective in the world. This forces him to team up with Japanese detective Hiroshi Noda (Satoshi Tsumabuki) as they and other international detectives – including one played by martial arts star Tony Jaa – compete to solve a crime in Tokyo.
Last Updated: February 15, 2021