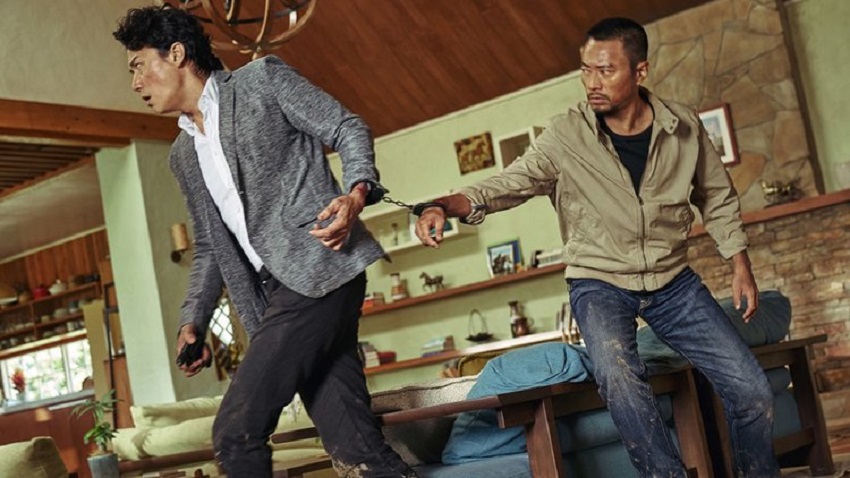 John Woo is a legend when it comes to directing action movies. Movies like A Better Tomorrow, The Killer, and Hard Boiled cemented his status as one of the hottest directors in the Hong Kong action movie scene, and then he then moved across to Hollywood where he directed high profile action thrillers such as Face/Off, Mission: Impossible II and Paycheck (Editor's note: You could have gone with Windtalkers but you chose Paycheck instead? Jeez Trevor) – and now he's coming to Netflix with Manhunt.
It's a remake of the 1976 Japanese action movie Kimi yo Fundo no Kawa o Watare – also known as Manhunt, Hot Pursuit, or Dangerous Chase depending on the translation – which itself was based on the novel of the same name by Juko Nishimura. Zhang Hanyu (Assembly, The Great Wall) stars as a corporate lawyer who's framed for murder and pursued by a dogged police detective for the crime. However during the course of the chase, or manhunt if you will, the pair are forced to team up to uncover the true motives and culprit behind the crime.
The official plot synopsis is as follows: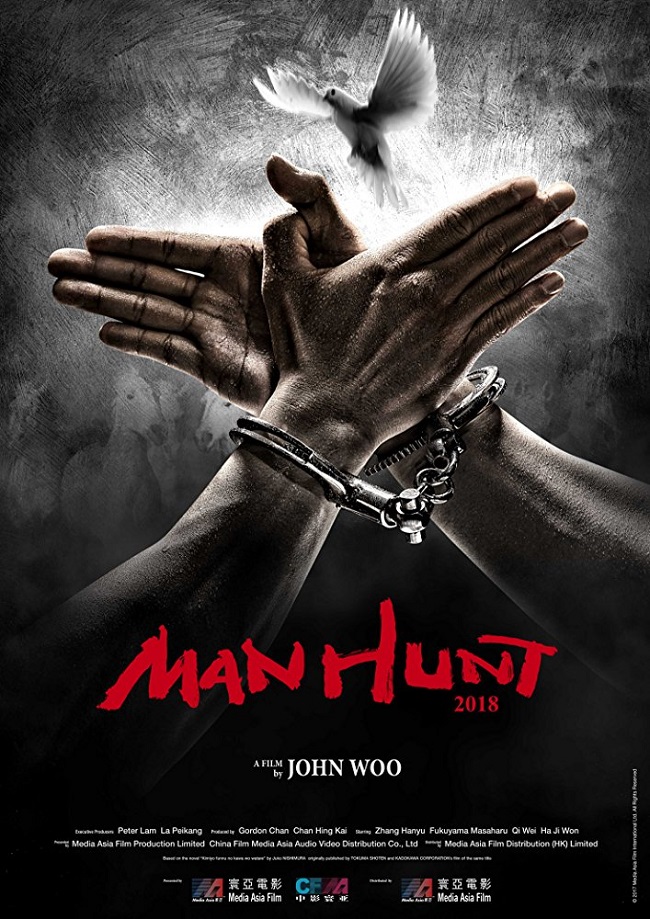 A Chinese pharmaceutical lawyer (Zhang Hanyu) framed for a vile crime teams up with a sharp-witted Japanese detective (Masaharu Fukuyama) to stop a dangerous corporate plot.
Manhunt received a fairly mixed response at the few film festivals where the movie has been shown so it might be wise to temper your expectations, but let's take a look for ourselves to see what's in store for us:
The plot sounds perfectly generic, and it's hard to tell how good the acting is when no one actually says anything, but that's not really the main reason why we watch John Woo action movies, now is it? We watch them for the over-the-top action, and there's plenty of Woo's trademark cinematic style on display here – right down to someone sliding on a table with two guns. I'm not so sure about the doves flying by in the earlier scene though.
What do you think? Manhunt is set to premiere on Netflix this Friday, 4 May. It also stars Qi Wei and Ha Jiwon.
Last Updated: May 2, 2018