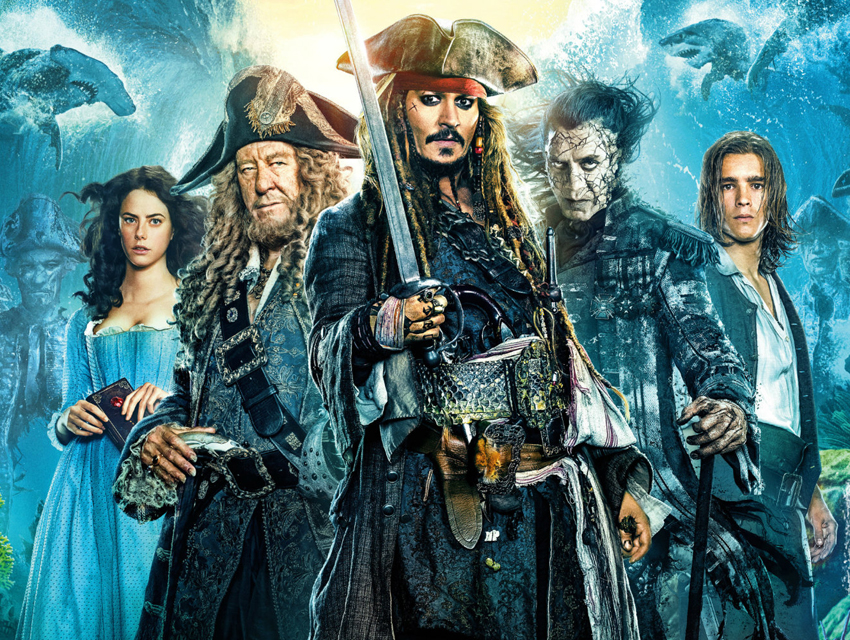 After the critical and commercial failure of 2017's Pirates of the Caribbean: Dead Men Tell No Tales, it looked like the swashbuckling blockbuster franchise was finally going to walk the plank nearly a decade and a half after it first sailed onto cinema screens. However, it would appear that Disney is willing to rescue the brand from Davy Jones' locker, but with some changes.
Deadline reports that that the studio has now tapped Rhett Reese and Paul Wernick, the writing team who gave us Zombieland and the two Deadpool movies, to pen a script for a new installment. However, it appears that this won't be a follow-up sequel to last year' Pirates 5, but instead will be a reboot of the franchise. While the initial report doesn't indicate how extensive this reboot will be – the fantastical Pirates world is certainly big enough and populated with enough colourful characters to support new stories still set within it – a follow up report seems to indicate that this will be quite the clean slate as star Johnny Depp doesn't look to be returning.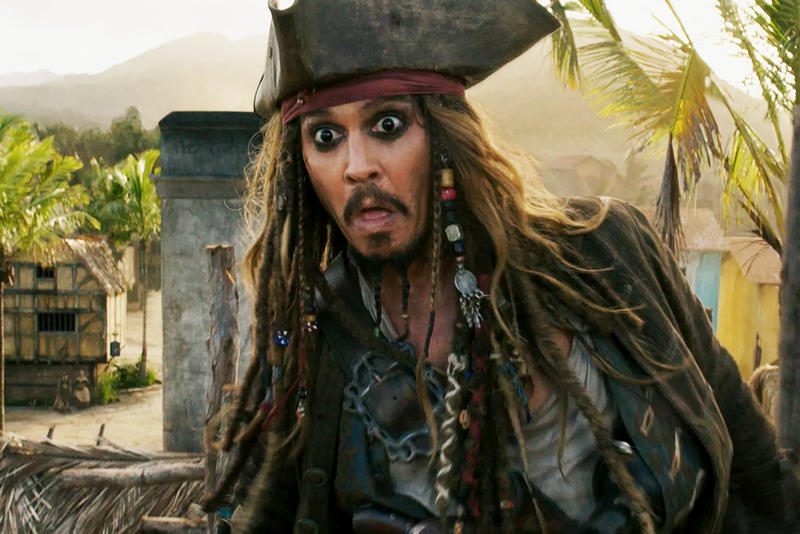 Depp has starred as Captain Jack Sparrow, the permanently half-drunk pirate captain buffoon that seems to scrape through high-sea mythological adventures more on luck than skill at times, for the entirety of the franchise' life. While the supporting cast of the Pirates movies has changed a few times, Depp's Sparrow has always been at the centre of it all. However, while chatting to DailyMail, original franchise writer Stuart Beattie revealed that Depp – who has been battling personal legal troubles and controversy thanks to domestic abuse allegations – will probably not be involved in the franchise going forward, despite how popular the character is.
I think he's had a great run. Obviously, he's made that character his own and it's become the character he's most famous for now. And kids all over the world love him as that character so I think it's been great for him, it's been great for us, so I'm just very, very happy about it.

I think Jack Sparrow will be his legacy. It's the only character he's played five times, it's the character he dresses up in to visit children in hospitals, it's what he'll be remembered for.
Depp famously created the character of Jack Sparrow by borrowing liberally from the personality and actions of Rolling Stones guitarist and founder Keith Richards. The slurring, bumbling pirate captain instantly became a huge hit with fans and actually catapulted Depp to true superstar status according to Beattie.
Before Jack Sparrow came along, [Depp] was considered this kind of quirky, independent actor that made these really cool little Tim Burton films, but he was by no means a movie star and a lot of people thought we were crazy for casting him at the time.

Because he wasn't a proven commodity; you know, a big movie star. And we were making a big movie and we were putting this quirky, independent actor in the middle of it and people thought we were crazy. The fact that it worked is a miracle. They were certainly nervous watching the rushes every day but when it all came together, something just clicked and it was magic and connected with audiences. I'm proud to be a part of it.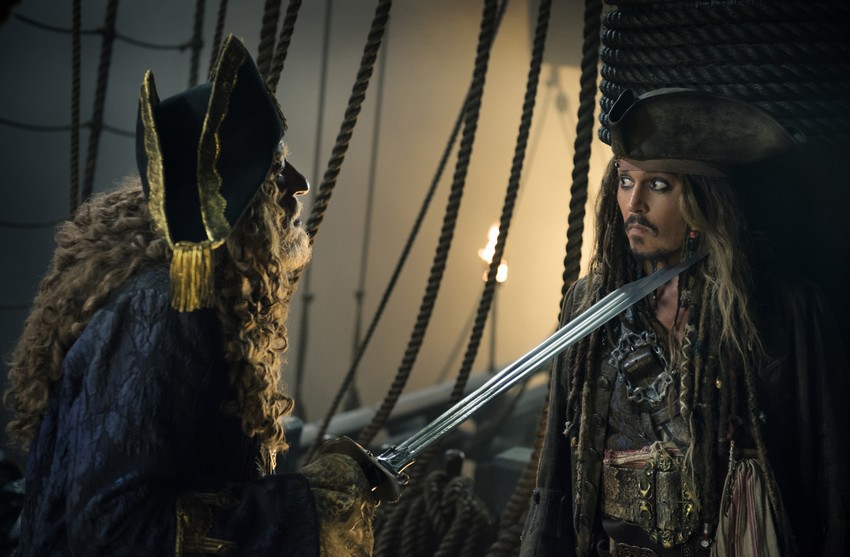 With Depp at the front, the Pirates franchise as a whole has grossed over $4.5 billion. Not bad for a movie based on an old Disneyland amusement park ride. Particularly when you realize that the original 2003 film actually ended up earning an Oscar nomination for both Best Film and Best Leading Actor for Depp, an achievement that Beattie is most proud of.
For a big, commercial popcorn movie to get an Oscar nomination, for the actor, is incredible. So that was a lot of fun seeing that.
The franchise has never quite regained that level of critical success again, and after 2006 sequel Pirates of the Caribbean: Dead Man's Chest achieved a franchise-high peak of $1.06 billion worldwide, the rest of the films also saw their box office efforts dropping steadily. Last year's Dead Men Tell No Tales only grossed a rather terrible $176 million domestically, so clearly something is needed to turn this ship around. But can that be done without its Captain?
Last Updated: October 30, 2018