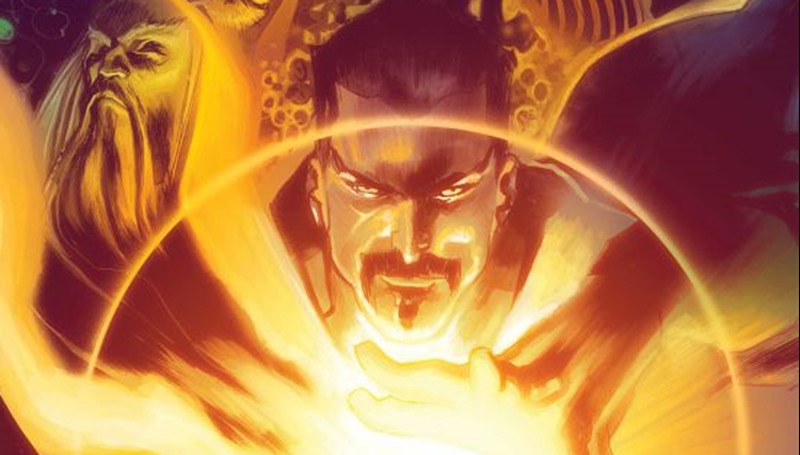 It hasn't been an easy week for Earth 616's resident Sorcerer Supreme. Back in the saddle, Doctor Strange faced his greatest foe yet in the form of the Emperikul, a fanatical sect of scientists who sought to purge all magic from reality and end the line of sorcerers who police the mystic realms between worlds. The Last Days of Magic was eventually won by Strange and his ragtag band of wizards and witches, but not without a heavy cost as all the remaining magic in the world was used up to save the planet.
But don't count the good doctor out just yet, as he'll have to face an even greater foe that requires him to travel back in time and team up with powerful new allies in Doctor Strange And The Sorcerers Supreme. "Emperikul's quest to destroy all magic has loosed a magical menace called The Forgotten," writer Robbie Thompson said to Marvel.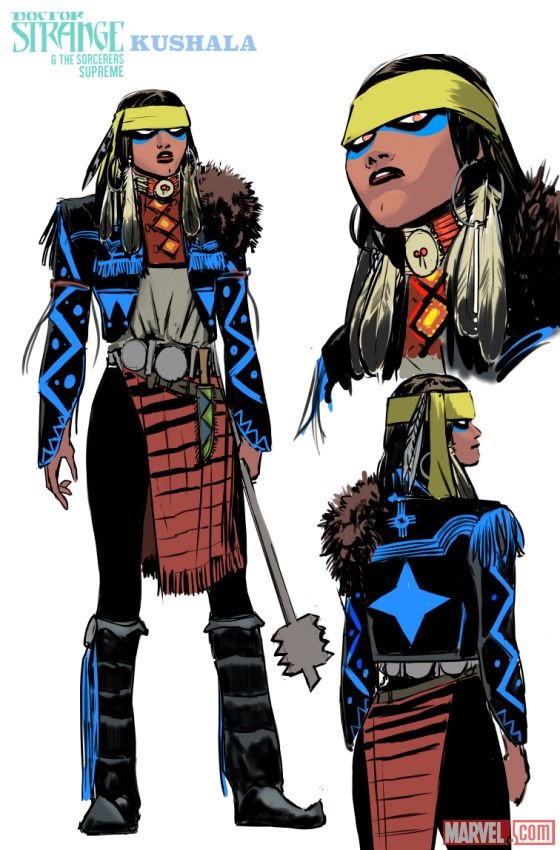 The Forgotten travels back to Merlin's time, and Merlin, outgunned, reaches out for help—throughout time—assembling a group of Sorcerers Supreme to help him battle this mystical monster.
So who are the Sorcerors Supreme? History's greatest mystic defenders, a "dirty dozen" with Doctor Strange leading a very diverse group of magical heavyweights. "It starts with Merlin—as in Camelot's Merlin. He assembles the team, but our very own Doctor Strange quickly falls into a leadership role in the group. Merlin is happy with that at first, but then isn't so sure, when he finds out Strange is not operating at full power post Last Days of Magic," Thompson explained.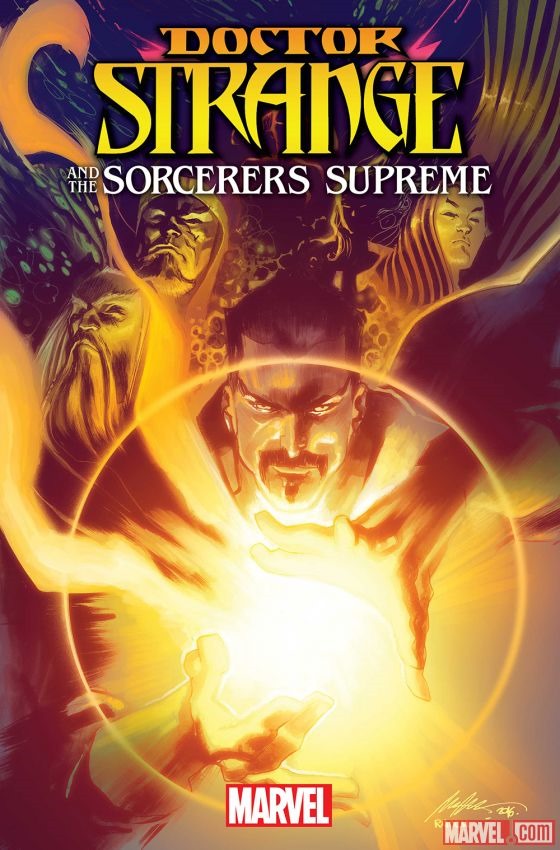 We've got Sir Isaac Newton, who is a delightful sociopath, and he's brought along his minion, a slightly evolved Mindless One called the Mindful One. He and Strange have unpleasant history we'll learn more about in the book. Then there's Wiccan, from the future, which is a bit of a shock for Strange; if Wiccan's the Supreme in the future, what does that mean for Strange's fate? Next up there's Kushala, who is a Native American sorcerer, a powerful Supreme who is haunted by her actions and is bound for redemption.

And then we have Nina, a mysterious sorcerer from Brazil in the 1950's. She's a fun, noir-inspired character, a total badass who is used to working alone. And last, we have The Ancient One, or as we've been calling him, The Not-So-Ancient-One. He's a teenager and hasn't yet become the Supreme we know and love. This is a major shock for Strange, seeing his mentor in a completely different light.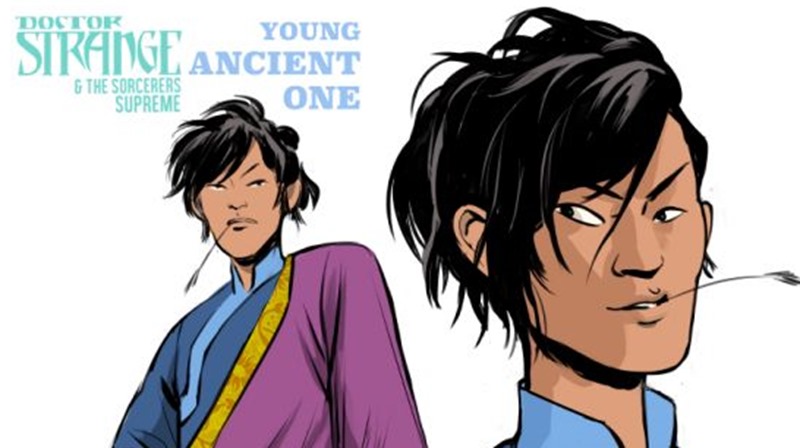 Basically what we'll learn is that magical time travel comes at a price; Merlin sought out the best, but he's found them at times in their lives when they're at their worst, weakest, or most vulnerable. This is a group that was built on the fly; they don't see eye-to-eye and tensions will escalate right from the jump. It's more "Dirty Dozen" than Avengers!
The current Doctor Strange series has been fantastic so far. Ten issues of extinction-level threats from writer Jason Aaron and artist Chris Bachalo that flipped the world of Doctor Strange upside down, shook it a bit and then rolled it off a hill as the battle with the Emperikul rocked a world unseen. It's a series that has had some great twists as well, dealing with the cost of using magic as every punch has a price.
Doctor Strange And The Sorcerers Supreme will boast the art of Javier Rodriguez, inker Alvaro Lopez and Jordie Bellaire on colours, a combination that Thompson described as "an amazing group of artists and storytellers, and I'm extremely lucky to be working with them on this book."
Last Updated: August 12, 2016