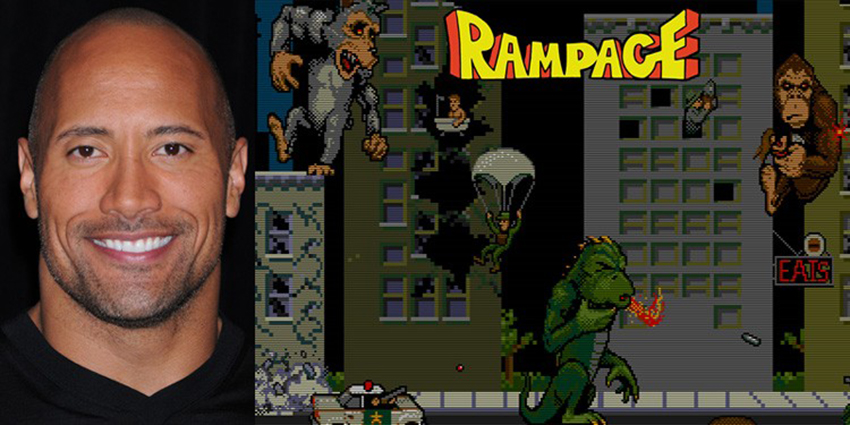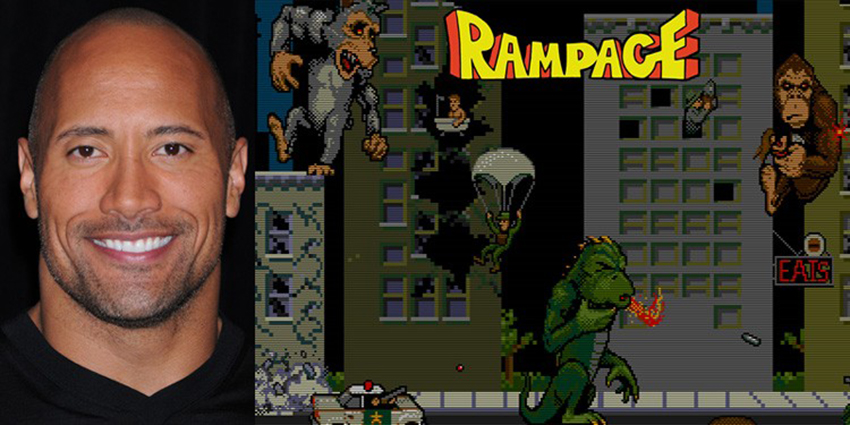 In case you didn't know, yesterday, May 2nd, was actually the birthday of the most electrifying man in sports entertainment! The people's champion! The great one! Yes, it was Darryn's birthday! Oh and also that Dwayne "The Rock" Johnson guy.
Johnson's probably too busy to celebrate a birthday anyway as the professional wrestler turned actor is one of the hardest, if not the hardest working man in Hollywood right now. He has several upcoming productions coming up and one of which is video game adaptation Rampage. While movies based on video games already have a bad rap, this one may just be a particularly hard sell as it's based on a 1980s arcade game that simply featured knockoffs of King Kong, Godzilla and the Wolfman going around destroying buildings. So how do you turn that into a feature film narrative?
Well Johnson recently took to Instagram to announce the start of production on Rampage, and in the same breath shed the first real light on the movie's story.
Good to finally have boots on the ground here in Georgia for production of #RAMPAGE. I head up an anti poaching unit out of Rwanda. My best friend is a rare albino gorilla named, George. Very bad people infect George, an alligator and a wolf with a serum. All three animals grow at an unprecedented rate. Their size, speed, agility and violent aggression is off the charts. They go on a deadly rampage and want to destroy the world. George not happy. Me not happy. When animals like you, they lick you. When they don't like you, they kill you. I will hunt down the bad people who did this to my best friend. And when I find them, I will not lick them.
Let the record state that "I will not lick them" goes down as one of the least intimidating threats I have ever heard. Then again, it's from The Rock. He can make sweating intimidating.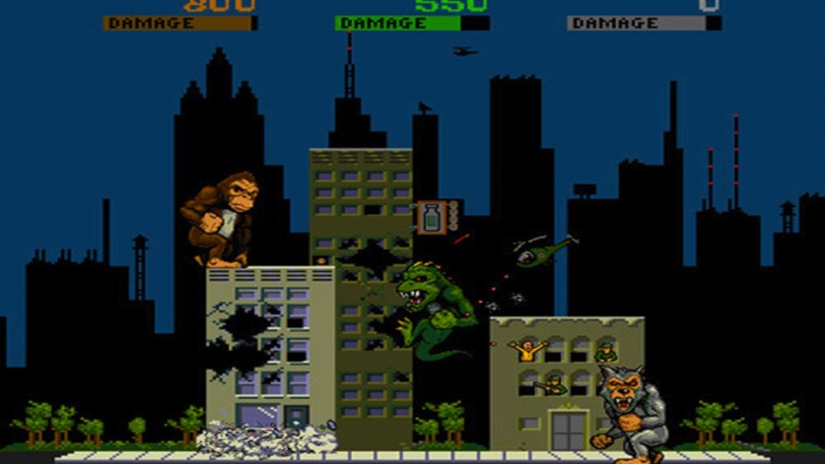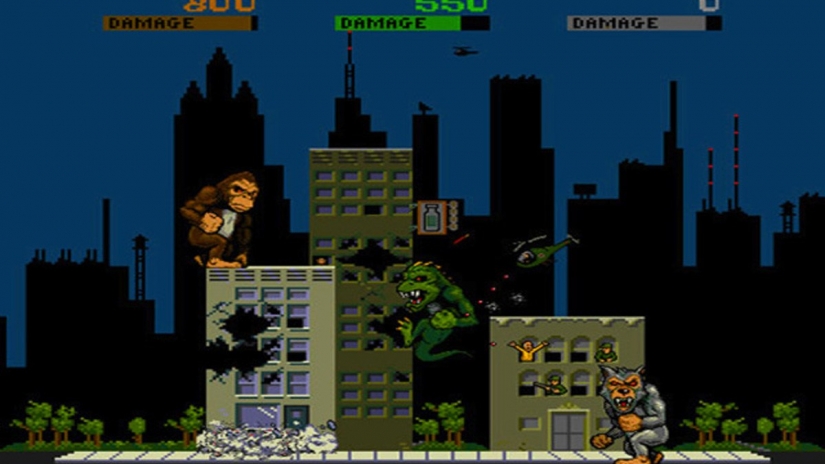 Johnson also went on to reveal that none other acclaimed visual effects studio WETA –  who most famously worked on Lord of the Rings, King Kong and the new Planet of the Apes series – will be bringing these monsters to life on screen.
We have the best VFX monster making team (WETA) on the planet. Our actors and crew have been working very hard to raise the monster genre bar. As always, let's have some fun. Let's shoot.
Rampage will see Johnson reteaming with Brad Peyton who directed him on both Journey 2: The Centre of the Earth and San Andreas, both big budget disaster romps that relied heavily on the CGI, which is definitely what this movie needs. Non-Stop's Ryan Engle will be penning the script, while Naomie Harris,Malin Akerman, Joe Manganiello, Jake Lacy, Marley Shelton, PJ Byrne, Jack Quaid, Matt Gerald, Breanne Hill, and Jeffrey Dean Morgan also star. It is scheduled for release on April 20, 2018.
Last Updated: May 3, 2017