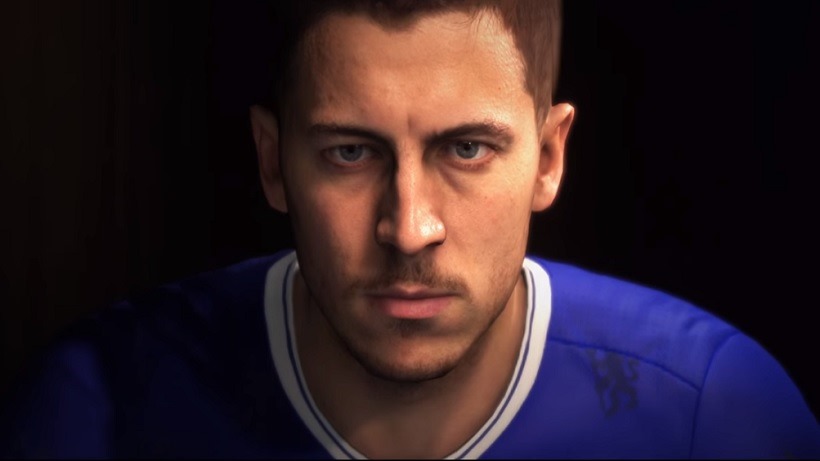 Another year, another FIFA. The latest edition of the popular football simulator will have an entirely new heart however, thanks to Frostbite. In case you haven't heard, the very same engine that powers the latest EA games, will now power FIFA too.
What does this actually mean though? What differences and such can we now expect in FIFA 17? At E3, I chatted to the game's Lead Producer, Sebastian Enrique, to find out.
Right off the bat, I asked him what sort of improvements Frostbite as an engine allowed him as a producer to put into the game. Here's what he had to say.
The first thing you gotta think about Frostbite is collaboration and opportunity. Dragon Age, a Bioware game, is on Frostbite. Battlefield, a Dice game, is on Frostbite. They've all brought their own advancements and innovations to the engine. It was a no brainer for EA to bring all their titles under Frostbite. Any advancement that takes place in it becomes available to everyone.

The visual quality the engine has a lot of different techniques that rose in Dice's Battlefield for example, can now be used in FIFA. We can now bring a lot more emotion to the characters thanks to the advanced facial techniques available in Frostbite.

The experience now, especially with the journey – the new story mode – now has lots of locations outside of the pitch for example too. Players will now start seeing offices, the change rooms – a lot of other different worlds within the world of football. Frostbite has allowed us to overcome many limitations we had before.
Hang on, a story mode? That's new for FIFA, and Frostbite has made incorporating one a whole lot easier. What sort of tale are Sebastian and his team looking to tell?
What we want to build is a story about an individual that is trying to make it to the first level of professional football. What do they experience there? Let me tell you that footballers, at that level of trying to make it go through many ups and downs. We consulted with professional players and football reporters to bring a level of authenticity to out story.

The game starts with Alex Hunter going to trial to try make it to the premier league. So you can choose what team you want to play with. We have a lot of twists in the story – what you do on the pitch, like your performance in the game, will affect the narrative. Alex Hunter is a flexible character who can be formed into who you want him to be.
It looks like Frostbite has opened up many doors for the FIFA development team. This is just the beginning though. Over the years, I think the engine will allow FIFA to evolve even further.
FIFA 17 will be out on the 29th of September. Will you be buying it? Are you excited to see what benefits Frostbite has bought to the game?
Last Updated: June 21, 2016