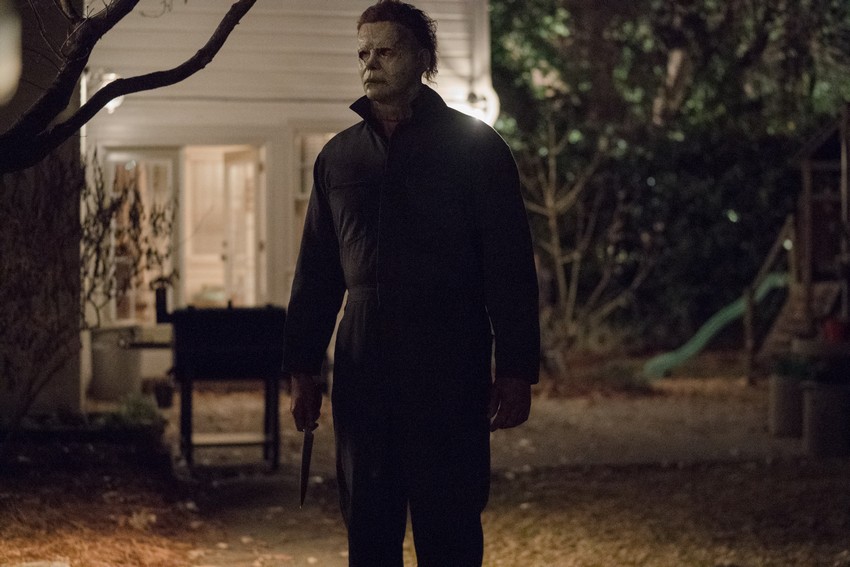 I don't know if you've noticed, but there's been a surprising turn of events in Hollywood recently. Remakes, reboots, franchise revivals –  whatever you want to call them – they don't suck anymore. Well, at least, you can't instantly assume they're going to suck just because they're a do-over like in years past. Things like Jumanji: Welcome to the Jungle have proven that you can revisit beloved fare without either just lamely rehashing or changing so much that you're crapping all over the original and instead turn in something that honours while standing strong on its own. And now it appears that the same thing has happened to an iconic horror franchise.
That's at least according to the buzz coming out of Toronto International Film Festival where director/co-writer David Gordon Green and writer/producer Danny McBride's Halloween sequel premiered over the weekend. Picking up directly from John Carpenter's masterful 1979 slasher original, this new film brings back proto-scream queen Jamie Lee Curtis as Laurie Strode – now a wizened older woman who has been preparing for the return of the vicious serial killer Michael Myers – and ignores all the other sequels and spinoffs in the franchise released over the years.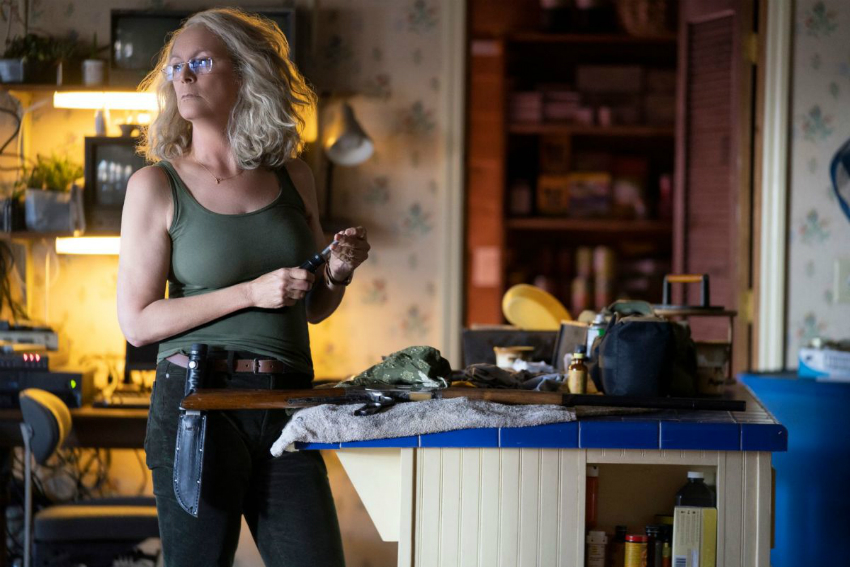 And it appears fitting that it took this approach as the first social media reactions from the film press in attendance have praised this sequel as the best Halloween movie since Carpenter first scared the crap out of us with a William Shatner mask and that classic eerie music score. Here's a selection of tweets about the movie, which uniformly praises Green's suspenseful and often brutal direction as well as Curtis' powerful return in her most famous role, and surprisingly, the amount of moving emotion on display. This new Halloween does seem to throw in some humour for the nervous laughs in between the reportedly gory horror, and for some these humourous bits don't always land as successfully as intended. Even with that criticism, it still sounds like Green, McBride and Curtis has a serious horror hit on their hands.
Oh my God, the new #Halloween is SO FREAKING GREAT! I loved it! Can't wait for you all to read my review later Sunday! #TIFF18 pic.twitter.com/QpJMqnfUNw

— Jim Vejvoda @ TIFF (@JimVejvoda) September 9, 2018
David Gordon Green delivers best HALLOWEEN movie since the original & does a smart job w/ its callbacks to the 1st film. Legit scary, & while crazy violent at times, it shows restraint at others. Loved the score. Jamie Lee Curtis is a badass, like Ripley crossed w/ Sarah Connor.

— Jeff Sneider (@TheInSneider) September 9, 2018
DGG directs the hell out of the new HALLOWEEN. There are some chilling shots, esp. during a motion sensor scene. I had nitpicks, like some goofy humor & the off-camera kills, but the gory ones really make up for everything we don't see. Jibrail Nantambu is a fun scene-stealer. ?

— Jeff Sneider (@TheInSneider) September 9, 2018
#Halloween is the sequel we deserve. Doesn't repeat what we've seen before, but does manage to tip it's hat ever so subtly to the original. Funny, jumpy with lots of YES! moments. Just brilliant. #TIFF18

— Paul Heath (@PaulThomasHeath) September 9, 2018
Um, why did I just cry in HALLOWEEN?

— Katie Walsh (@katiewalshstx) September 9, 2018
The new HALLOWEEN is intense, with brutal kills, a killer score, and a powerhouse performance from @jamieleecurtis. An excellent companion piece to John Carpenter's original. #TIFF18 pic.twitter.com/ECBOrGwiUV

— Daily Dead (@DailyDeadNews) September 9, 2018
HALLOWEEN: Best one in thirty-nine years. #TIFF18

— Norm Wilner (@normwilner) September 9, 2018
HOLY FUCKING SHIT, THE NEW HALLOWEEN FUCKING RULES #TIFF18

— karen han (@karenyhan) September 9, 2018
#Halloween just premiered at TIFF, and has plenty to thrill those awaiting the return of The Shape. But is it *too* funny? Full review to follow soon #TIFF18

— Total Film (@totalfilm) September 9, 2018
HALLOWEEN is a total blast and is going to make a killing at the box office. Blumhouse does it again. Jamie Lee Curtis is still kicking ass and taking names. I can see fans watching this over and over again. The best Halloween since the original. #HalloweenMovie #TIFF18 pic.twitter.com/TSbtXr5Nuy

— Scott Menzel @ TIFF (@TheOtherScottM) September 9, 2018
#Halloween is vicious! Loved the continuation of Laurie's story but the pure evil of Michael's drive to kill and the randomness of it is there and it's strong. Beautifully shot, score is on point, some great humor and loaded with gore. It's the complete package.

— Perri Nemiroff (@PNemiroff) September 9, 2018
Not everything in #Halloween works — a lot of the humor didn't land for me — but overall it's an extremely satisfying sequel, and the rare horror movie that actually gets better as it goes. #TIFF18

— Adam Lubitow (@adamlubitow) September 9, 2018
Well, damn. Now I'm super pumped to see this. We still have a little bit of time to see it though as Halloween hits local screens on 19 October.
Last Updated: September 10, 2018