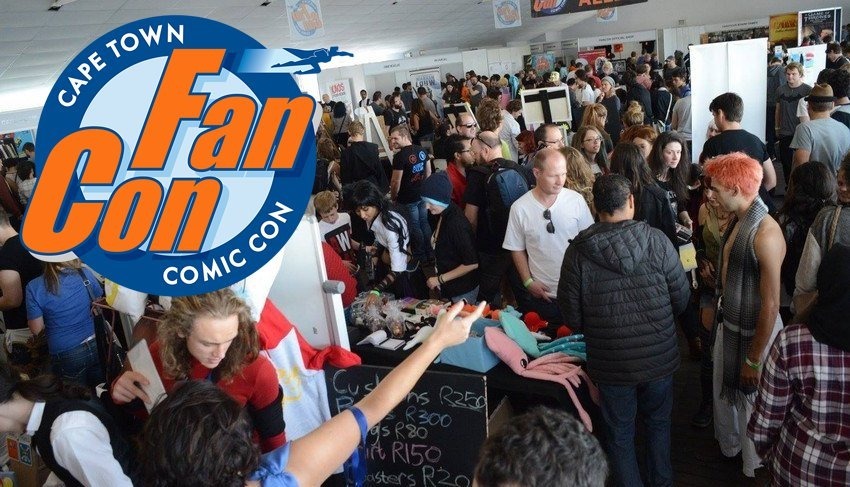 This year we'll see the first official Comic Con is South Africa, and it's getting people quite excited. Unfortunately, it's getting people so excited that they're forgetting that we've had a worthwhile substitute for a few years in FanCon, South Africa's first dedicated comic convention.
It's back this year for a third outing, bringing more international comic book creators and cosplayers to our shores. They've been trickling out information of guests for a while, but late last night finally revealed the entire line-up of attending international and local talent that'll make the show worth attending.
International comic book creators in attendance include Declan Shalvey (Hero Killers, Deadpool, Moon Knight), Yanick Paquette (Batman Incorporated, Swamp Thing, Wonder Woman: Earth One), Ken Lashley (Marvel Zombies, Excalibur), Laura Braga (DC Comics: Bombshells, Superior Iron Man, Witchblade), and Ulysse Malassagne (Kairos). They will all participate in fan meet & greets along with signing and drawing sessions. Attendees will also be able to purchase and commission artwork directly from them.
The show will also see the world-renowned Riki (Riddle) Lecotey as the featured cosplay guest. The Canadian cosplayer will be available for meet and greet sessions, signings and photo ops. She will also be part of the judging panel for the show's cosplay competition. She's also one of the speciality prop makers there, joined by Chris Donio – who worked on props for Avengers: Infinity War and Guardians of the Galaxy 2.
South African cartoonist Zapiro will also be on hand, where he'll have an exhibition stand, host a cartoon workshop, and do a bit of signing. Other local stars at the show include Kinpatsu Cosplay, the team behind the local superhero Kwezi – and over 50 local artists who'll make up the largest Artist's alley to date. The show will also launch ten independent local comic books.
Of course, expect a lot more – including video game stuff, presentations, stage performances and more – including a panel featuring our own Kervyn where he'll be talking about superhero movies.
FanCon takes place later this month. Tickets are available at Computicket, and will cost R230 for weekend passes, R150 for Saturday tickets, and R130 for Sunday ones. There will also be tickets available at the door, if there's enough space for people to come in.
To sum:
Date : 28-29 April 2018
Show times : Saturday 10am-7pm / Sunday 10am-6pm
Venue : Cape Town International Convention Centre ( CTICC 2 Hall 8 & 9 )
Tickets : R150 ( Saturday ) / R130 ( Sunday ) / R230 ( weekend pass ). Book at Computicket / one daypasses also at the door
Last Updated: April 11, 2018