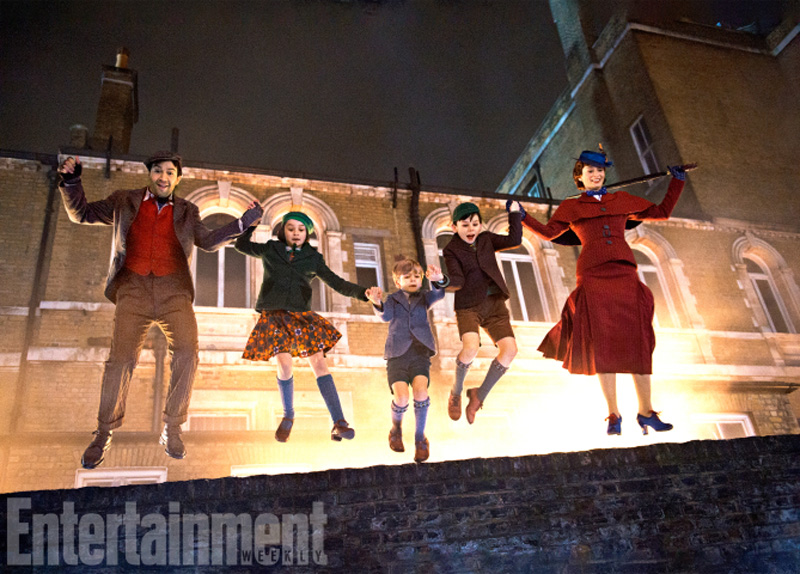 A spoon full of sugar may help the medicine go down, but what about sequels to classic movies half a century later? Disney first announced back in September 2015, that they were developing a sequel to 1964 classic Mary Poppins, which was based on the first four novels of P.L. Travers fantasy childrens books about a magical nanny who goes to work for the dysfunctional Banks family in  Edwardian London, And most of the internet responded with "Wha-?".
The original film earned a record-setting 13 Oscar nominations of which it won 5 when it debuted, and its beloved music is regardless at timeless. So of course fans were reacting to the news of Mary Poppins Returns (as the title was eventually revealed) with trepidation. Since then though we've learned that Rob Marshall, Oscar-winning director of musical Chicago, would be taking the helm while Emily Blunt would be stepping into the iconic eponymous character first originated on-screen by Julie Andrews.
Hamilton's multi-award winning creator Lin-Manuel Miranda also joined the production, and would be developing original songs for the new film, while the cast was filled out by the talents of Ben Whishaw, Emily Mortimer, Pixie Davies, Joel Dawson, Nathanael Saleh, Colin Firth, and Meryl Streep.
That's an incredible amount of talent and now we finally have a look at some of it thanks to the first pics of the production released via EW. The film is currently busy shooting and the publication got some behind-the-scenes snaps that show off the cast and crew doing their supercalifragilisticexpialidocious best, as well some pieces of concept art.
Mary Poppins Returns is set in London during the Great Depression in 1935, 20 years after the setting of the original film. The film will see the magical nanny returning to the lives of the now grown-up Banks kids, who are suffering from a recent family loss, to use her unique magical skills to help the family rediscover the joy and wonder missing in their lives. It is still very early in the film's production as it is only scheduled for release on Christmas Day 2018.
Last Updated: June 12, 2017